20th November 2019
8 min read
How Can You Begin Building Video Animation on a Budget?
Video is a strong trend and an equally powerful marketing tool. With it, you can entertain and engage your target audience, share valuable information, train, inspire, persuade and sell. However, it is obvious that in order for a video to begin to perform all these functions and be an effective tool for your business, it must be of high quality.
The first and logical option to create such a video is to hire specialists. But fortunately, there is another possibility. To start a business and check the response among the target village, you can try to make an animated video yourself, using available tools, some of which may even be free. In this article, we talk about how to do this.

Come up with a Comprehensive Script
The script for your video is its foundation. All subsequent steps will not make sense unless you create a quality script. Of course, the content will depend on the direction of your video, but there are a number of general rules.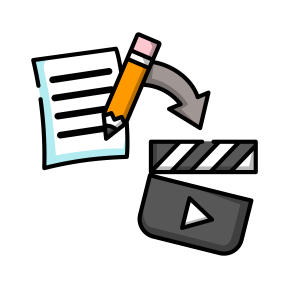 1. In general, the script is compiled according to generally accepted rules. It should have an introduction, the main part, and a conclusion. Plus, the video should contain a key idea. Typically, the idea is to solve the problem of your users. But if you're shooting an entertaining video, then the basic idea is the entertainment you want to give your users.
2. End the script with a call to action. For example, it may be a call to subscribe to your channel, like, leave a comment, go to the site, place an order, and so on, depending on the purpose of your video.
Determine the Best Duration of Your Video
Of course, the duration, like the script, will depend on the main idea of ​​your video. There are directions where you can convey the essence in one minute, but more complex things will require a more detailed explanation and then the video can last half an hour or more.
According to statistics, the ideal video length is from 15 seconds to 5 minutes. Practice shows that there is enough to convey the essence, but not enough to tire users with your story.
It may happen that you write a script too long to fit in the most appropriate video duration. And here you have to find a middle ground. Review your script again and try to keep only the key points and not lose the logic of your story.
Look for Free Tools
You don't even have to learn Photoshop or other technologies to start creating videos yourself. The internet offers a large number of tools for creating videos that already contain a basic set of functions. You just have to give your video an individual look, customize the characters, and do some creative work. All the technical part is already done and thought out for you. You can test explainer video tools as mysimpleshow for free if you want to give it a go.
Start from the Easiest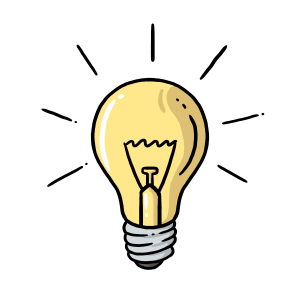 As you know, there are many styles of animated video – starting from simple animation and ending with full-length 3D animations. You need to choose the simplest style of animation to work out and get the first skills. Practice shows that this is a whiteboard video. If you ordered this type of video in the studio, then this would be one of the most inexpensive services.
You have most likely seen this video many times. Whiteboard video is a type of explanatory video when a virtual hand with a pencil draws simple illustrations, and a voiceover explains the essence of what is happening. If this format is suitable for your idea, then you can consider that you are very lucky, since creating this type of video is quite simple.
But if you need a more complex solution, then you will either have to work a little yourself or look for tools that already have built-in templates and tweak them according to your idea. This approach is not very good, because your video will not be unique, which means that your users could already see such an implementation and may simply not be interested in your video.
Add Music and Voiceover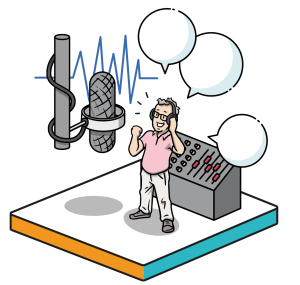 When the video series is ready, you need to add a voiceover and music. Obviously, you can make the voiceover yourself, especially using the following tips and secrets. And make sure that your speech is clear, you should speak at an average pace, plus your recording should not contain noise, technical interference, stumbling or pronunciation errors.
As for music, you need to find a melody that is freely available and can be used without violating the copyright of the owner. Be sure to check this moment so that subsequently no one could accuse you of violations.
Add Transcription
Transcription is a very good and most importantly budget idea for a video. And best of all, transcription increases engagement and viewing time, as users can not only listen but also read the text of the video.
In addition, this is an excellent signal for search engines about how to index your video correctly and for what queries display it in search results. It may seem to you that this is a partial duplication of content, but in fact, this is not so. You simply add a text component to your video and search engines get the ability to evaluate it not only by behavioral factors but also by content.
Plus, if you find and enter key queries in your script in advance, then you will further improve the results of organic issuance. Your video will be shown even to those users who are not familiar with your business yet, but who are looking for a solution to the problem of video format.
If You Still Want to Hire an Animation Studio Team
Sometimes it can happen that your idea is too complex and creative to implement it yourself, especially if you do not have the technical skills to create a video. In this case, it makes sense to turn to a specialized studio. Since the video is in the trend, the services for its creation are also in demand, and this means that they cannot be too cheap.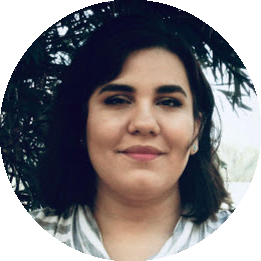 About the author Mónica Rodríguez:
Mónica Rodríguez is a writer, art historian, and editor at LendGenius. She specializes in Art History, Art Conservation, History, Literature, Finance, Tech, Wellness, and Travel. In her free time, she's usually roaming the halls of the museum or the local bookstore surrounded by stacks of books.