19th March 2020
8 min read
A Step-By-Step Guide on How to Provide Valuable Video Content for Your Target Audience
The emergence of social media platforms has made video content a very important aspect of marketing. Brands now use this strategy as a way to reach out to their target audience and promote themselves and their products. Social media platforms like Instagram and Facebook are always looking for ways to meet up with the demands of consumers and businesses leading them to constantly improve their features for better video production on the platforms. 
Recent research by HubSpot concluded that almost half of the consumers spend over an hour weekly watching video content on Facebook and YouTube. This proves the effectiveness of video content in reaching your target audience and promoting your brand. Another study by Cisco predicts that by 2022, video content will take about 82% of the traffic on the internet. 
To ensure you remain competitive as a brand, you have to inculcate video content as an important part of your strategy. This article gives you a step-by-step guide on how to create valuable video content to reach out to your target audience.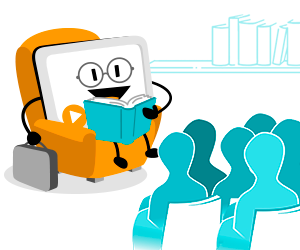 Understand What Your Audience Wants
This is very important since you are making the video for them. Before you go out and start shooting, ask yourself certain questions like what your audience really wants from you? What do they know about your brand? 

If you are able to figure out what they want and expect from you, then you are on the right track to reaching them with what they want exactly. You must make a conspicuous effort to understand what your audience wants. Give it to them while also passing across valuable knowledge of your brand to them.
Like a student writing a college paper, you must make research into what the popular and trending topics are in your industry. I do the same when I have to write my essay. This helps you in providing valuable video content weighing in on the discussions while promoting your brand.  When it comes to knowing and understanding your audience, there are a few things you can do:
Listen to the conversations on social media, weigh in on the popular discussions providing answers to questions. 
Carry out a survey among your followers, subscribers, and users. 
Check your inbox for frequently asked questions to know what their pain points are.
Search for a hashtag of something that has meaning to you and your brand on Twitter. 
These are ways to help you know what they want and expect from you, so, you can give it to them accordingly. 
Make the Video Content In Line With the Goal of Your Brand

After finding out your target audience's pain point, and what they want from your brand, the next thing to consider is your brand goals. It is totally absurd to create a video that reaches out to your target audience but does not fit into the goals of your brand. That's you living a lie.
You must make sure that your audience's pain points and expectations align with the goals that your brand has set out. This means that your brand has to be clear on what its objectives are. You have to sit down and write out both your objectives and your audience's interest like you are working on a custom essay writing. Then, look at ways that both align together and create your content from this midpoint. Your video content must intersect your brand objective, the interest of your audience, and it must be achievable. If you cannot align both, it will be a good idea not to go ahead just yet until you can achieve that objective. 
Develop a Video Content That Your Audience Can Easily Relate With
Now that your brand objectives and your audience's interest are in line, you can go ahead and make video content to reach out to the audience. You must, however, ensure that the content is something that resonates well with your target audience, and they can easily relate with. You must create the video with a goal in mind. The goal should generally be about changing a behavior, motivation or thinking in your target audience. 
You must ensure that whoever is writing the script for the video is someone who understands your brand objectives, and what you want to achieve with your audience and not just anybody. That way, you can be certain that they will hit the right spot. 
You must strategically make the video more about the audience and less about selling your product. Your video should trigger some emotions in your audiences such as happiness, hilarity, amazement, exhilaration, and inspiration. They are the signs that your video content is successful. When your audience can relate to your video with these emotions, you can be sure that they will not forget your brand anytime soon. 
It is important that you do not make the video too much about sales. If possible, do not make it about sales at all, just make it about your audience, reaching their points of interest in line with your company's objectives and triggering the right responses from them. Then you will see how much this will help boost your brand image and consequently drive the sales. 

Be Innovative
Innovation is the soul of any business. There is no way you can reach your audience effectively if you are not innovative or creative in your approach and in the content of your video. So, you must think of how to provide them with relevant information and yet do it in a way that they have not seen before. Too many businesses recycle their content, and it will not take long before the audience gets tired of the same content with little tweaks to it. To stand out, provide regular, consistent, unique, and innovative content like Dissertation-today.com does, and you will notice that you will get more return on investment than other brands with recycled content.
Conclusion
Making your content fun and engaging triggering the right emotions in your audience is the best way to get your brand recognized in a competitive industry. Be innovative with your video content. It is a sure way to build your brand and make it grow in the digital world. Then enjoy the immense brand reputation and development. 
Author's Bio

Michael Gorman is a highly skilled proofreader and freelance writer providing the best essay services in the UK. He does most of his work at doing my essay, which is known to provide the best UK essay writing service. He also writes blog posts which is an opportunity he takes to showcase his essay writing service. Also, he is someone with a high interest in daily development, and he's interested in discovering new aspects of human existence. You can contact him on Facebook or check him on Twitter.