2nd September 2020
7 min read
The Types of Business Videos That Go Viral
There really is no better way to get a message across more quickly and efficiently on the Internet than using a viral video. Whether you want to let people know about the launch of a new product, promote events, or put out educational content, creating interesting business videos that will capture everybody's attention can go a long way in terms of expanding your enterprise.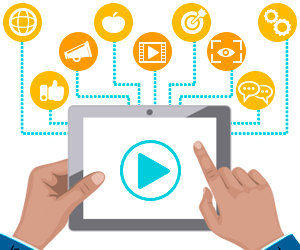 You don't need to be a market analyst to figure out that the best platforms to carry out a successful viral video campaign are YouTube and TikTok. They are completely different beasts, though, and you'll most likely need two separate teams working on each one if you want to succeed when creating business videos.
The types of videos that tend to be popular on TikTok would never be able to cut it on YouTube and vice-versa. Going viral can be a huge propeller in terms of growing sales numbers and brand awareness, but it has to be done correctly. Understanding the fundamentals of your business and the target audience is key in figuring out which platform to focus on and how to carry out the different business videos campaign.
Pick An Approach
The videos in which your product is the main focus can be successful on all social media platforms, albeit they need to be done differently.
Platforms such as YouTube and Vimeo tend to favour longer clips, which is why one good strategy is to create informational videos that can give audiences an in-depth explanation of your product or service. It is a great way to spread the word about a growing local business – a good example of this is Teejunction, an Australian custom t-shirt company that put out a Vimeo clip describing the process of ordering and creating the product. It is simple enough, and yet such a video might be the first thing a customer wants to see when searching for that particular service.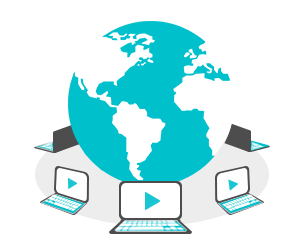 Quasi-educational, informative business videos work well on platforms favouring long-form means of expression, such as YouTube or Facebook. Advertising a product on Instagram or TikTok definitely needs to be approached differently. Those apps are designed around quick catchy content, preferably in clips under ten seconds. With these time constraints, you won't get any message across, unless an infographic is what you want to end up with.
One of the best ways to capture attention and familiarize people with the product is influencer marketing. Brands get loads more recognition as soon as someone famous shows it off in a TikTok video or an Instagram post.
These people do not necessarily need to be universally known – you can launch a pretty successful influencer marketing campaign working with people who have as little as 5,000 followers. After all, what you're really paying for is their follower base – they are the ones who are likely to buy your stuff en masse if they see someone use and recommend it in a TikTok video or an Instagram story. Once it catches on with them, it will only be a matter of time before they spread it within their own social circles. Another benefit of working with less-known influencers is that they might agree to work with you at much lower prices, sometimes even in exchange for a free gift of your product. The campaign benefits them as well because it provides them with an opportunity to get invaluable exposure.
The Follow Up
While it might be challenging to come up with and successfully publish a viral video, that is only the first step of such a campaign. After successfully capturing the attention of a huge amount of people, there will be two tasks that lie ahead of you: maintaining interest and continuing the expansion.
Achieving success with viral videos on YouTube will present you with an opportunity to quickly establish a channel with a solid initial subscriber base. The way to continue nurturing that growth is quite straightforward, but it will require a lot of hard work from your content creation departments. Regularly putting out videos of all kinds and establishing steady release schedules can go a long way in garnering a huge online following.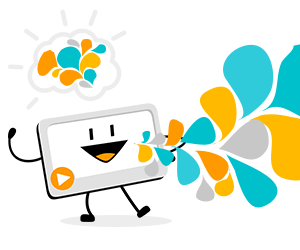 Understandably, not all businesses can necessarily benefit from the aforementioned strategy. Many products, services, and industries, in general, are not that complex or interesting to generate copious amounts of video content about them. In those cases, focusing on the short-form platforms is the way to go. It will require a lot of communication and interpersonal skills, as you'll need to maintain relationships and start chasing some of the high profile influencers that rake in millions of views. Managing profiles is also a handful, as it requires a sharp aesthetic eye and an understanding of social media algorithms to continue putting out content that does not only reach people but also pleases the eye.
Keep On Learning
It takes much more effort than simply reading an article to find out about the ins and outs of viral marketing. Learn simultaneously through theory and practice – try different approaches and learn about your platforms in order to keep up growth and continue putting up videos that go viral, for a reason.
Author's Bio

Maciej Grzymkowski – avid traveler with a particular affinity for Southeast Asian cuisine and culture. As a cinematography aficionado, I take great care in tailoring my travel videos to reflect the atmosphere and feel of the depicted location, as I strongly believe in great imagery's ability to transport the mind across vast distances.