SaaS vs custom eLearning solution: How to Start an Online Tutoring Business?
What are you really good at? What's your best skill as an expert? Is there someone out who would want to learn what you can teach them? If you have masters in the skills and want to teach and explore in an extensively profitable way, then be thankful for the online platforms which make it so easy to start your own online tutoring business.
According to Statistics, the eLearning industry is expected to hit the $37.6 billion mark by 2020 and as per the forecasts of Research and Markets, the global e-learning market will grow over $325 Billion by 2025. The e-learning has become a prominent source of education, and the progress of technology is embracing the people with advancements in the learning mediums.
Inevitably, the new things in technology turn out to be a solution to all the problems. If you want to start a tutoring business, this step by step guide will help you in planning and would give a better idea to your needs.

How to start your own tutoring business?
Before you enter into the pipeline and manage the flow, you have to decide how to choose a tutoring business service, and look for its pros and cons. This guide will provide the insights required to implement a great user experience with greater potentials in revenue generation. So let's start.
Pick up a niche:
Define the characteristics of your audience like gender, age, location, social context, etc. Target them with your idea after in-depth analysis. Find out the target audience's needs that match your skill, so you can help somebody to improve it by providing them a personalized new course.
Define the type of courses like video courses, written format courses, etc. and then outline your course requirements. Find or develop the online tutoring classrooms that facilitate tutoring sessions using mediums like live video conferencing, digitally advanced whiteboards, text chat via messages, and cross-platform compatibility for accessing the courses on all kinds of devices.
Develop your roadmap and business model with niche requirements to stand at par from your competitors.
Determine your pre-requisites:
For a basic online tutoring business, you would need the following assets to proceed with:
– A domain name with your website's address
– A hosting account to store your website data and files
– An online platform to sell your courses: website or mobile apps.
Before that, make sure if you want to teach on a third-party platform or can afford to build your own online tutoring site.
If you are thinking about registering on a site, the following points will help you. Otherwise, you can skip to the next point to know how to build your own site.
Choose a platform to teach:

1. Register as an online tutor on a tutoring website:
You can find several online tutoring platforms like Udemy, Coursera, Udacity, Skillshare, and EdX, etc. These online websites have their own business models and their own specific features.
Various e-learning platforms allow tutors to post lessons and courses in various formats; videos are one the bests. As online tutor, you can leverage the video format and create video lectures and other explainer videos. You know that lessons taught through explainer videos have better retention rate than the mere textual explanations. So be wise and choose a platform that lets you use the format for creating rich courses backed with relevant explainer videos.
For example, Udemy allows professional tutors to create and sell their online courses on their website to a wide range of customers across the globe. You can start selling your course contents at your own pace, time, and environment. Based on the business model of a tutoring company, you can start earning the money by teaching.
You have to fill the online form by providing your credentials like bio information, photos, tutoring preferences, ID proof, etc. After the verification and approval of your profile by the company's support team, your courses will be made public to the learners. You need to get familiar with the online collaboration tools, especially if you don't have much experience on online learning platforms.
Subscriptions and charges: Udmey's revenue model is as simple as its marketing plans. The model works on a commission basis, and the profit percentage is being decided depending on your course type according to their procedures. You get 50% from the course fee if someone comes to your course through the efforts of Udemy's marketing strategies. But you get the 97% of the net amount from the student who inputs the instructor coupon code at the time of enrolling.
Let's take another example of Skillshare. It is a platform that follows the self-paced video format. You need to upload at least 10 minutes of video content on the website. The instructor and learner can also access the forums for interacting, sharing advice, and asking questions, etc.
However, you can't earn any money until 25 people have signed up for your course. After that, you'll able to earn $10 for every person who signs up a premium membership via your referral link.
So, the commission based channel is the only revenue generation source ion these online platforms. You cannot claim 100% of your sales revenue on any of the platforms.
If you want to know how to start your own online tutoring business by building an independent website, then the following options will help you in building the best .
2. Choose accompanying software for your business
Start from scratch and build a new website is a traditional methodology to launch large-scale websites, which are generally best suited for Ed-tech entrepreneurs. Most of the businesses find it very hectic due to its increasing cost and uncertainty of the efforts, resources, and time required to finish the project. However, there are also ways to build your own personalized online learning portals in a quick time and less investment with certain technologies and innovations. We explain the two options and their comparison that will help you to start your own eLearning platform using different approaches.
– SaaS-based Solutions
– Custom based Solutions
         2.1. – SaaS-based solutions:
These are readymade solutions where you can simply use a hosted platform to create your own website. These are also called as closed source platforms. You can't do any code modification on the platform. Just you need to have a basic understanding and idea to operate and setup your website. The SaaS vendors will be responsible for the hosting as well as website maintenance.
Customization: As you don't have the access to the source code, you can't customize the platform. You are only confined to the features associated with it by default from the vendors. Many vendors in the market may give you additional add-ons to add new features, but you need to depend on the vendor despite paying high costs to use the platform.
Scalability: The scalability is limited as you have to deal with the given dedicated server capacity. You don't have the access to scale the website as it completely depends on the vendor. You might get the options to upscale the server capacity, but servers are not the only factor for scalability of a web application.
Pros: You need not require appointing any in-house team of experts for research, design, test, and maintenance of the websites. No in-depth knowledge is necessary for different approaches, technical considerations, or coding.
Cons: You can't add or remove any particular features on your own as you don't have the source code. You need to pay on a recurring payment to let your website be active. They charge additional costs for adding other advanced tools and features as add-ons.
         2.2. – Self-hosted solutions:
To avoid the recurring costs and subscription-based payment system, self-hosted readymade turnkey solutions are the best alternatives and easiest way to build a customized learning platform. These solutions provide superlative features and functionalities for an e-learning solution. These are the more flexible and readily available scripts in the market at affordable prices.
Customization: You can do customizations on your existing website by adding and modifying the source code. You can also hire a developer or outsource your website development for customizations if you don't possess the coding skill.
Scalability: The scalability completely depends on the tech stack of your platform. As the solutions are open source, you can get the freedom to edit, modify, and upscale the software according to your requirements.
Pros: No coding skills are required to launch your tutoring business. The vendors give you a ready-made platform, ready for setup and going live. However, if do get the source code access, which makes customizations quite easy. Only a one-time cost is needed to purchase and own the script for good.
The stability, reliability, and performance are higher in these solutions. It needs lower maintenance and tuning requirements.
Cons: You need to buy the platform and set up your site with bigger one-time investments. If you want additional features and services with extra cost to avail with base features, then it will take a bit more time. The cost will be comparatively more as resource management comes under it.
Marketing your business:
You know, building a website, starting a course, and selling it in the market will go in vain, if you don't promote your product in the market. There are different major options for marketing your e-learning platform.

Few of them are:
      – Search Ads
      – Banners Ad
      – Video Ads
      – Social media marketing
      – Content marketing
      – Affiliate Marketing
There are many other ways to monetize your online business. So choosing the right way to implement the strategies is more crucial. A reliable and customer-centric platform with efficient marketing will definitely achieve success in the market.
To Conclude
Online businesses provide an opportunity for entrepreneurs with a passion for teaching and spreading their knowledge and skills. We've explained the parameters about how to start your own tutoring service in this article. Hope, these insights will help you in your business venture and maximizing the potentials for growth and huge profit.
---
Author Bio: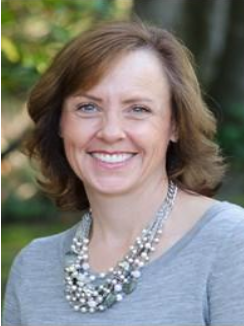 Kathy Alameda is a content strategist at PinLearn. She develops educational technology plans and online learning strategies for schools, businesses, universities in the USA & Other country. She is also an author and researcher on effective e-learning programs.