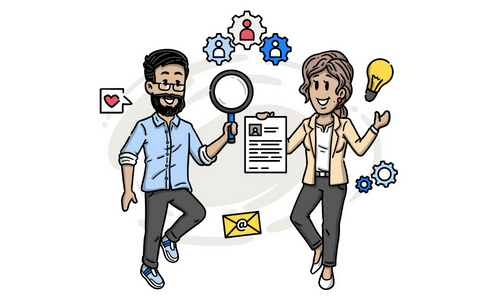 22nd June 2022
16 min read
7 Tips to Enhance Your Recruitment Strategy With Video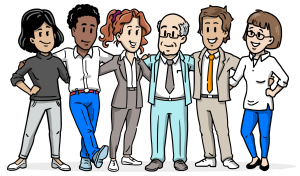 Effective recruitment is what separates a successful business from an unsuccessful one. As long as a business or organization has access to the right talent pool, it becomes much easier to drive growth. Consequently, one has to make necessary efforts to enhance their recruitment strategy.
While there are many ways to do so, using explainer videos to improve your recruitment process is one of the most effective methods. Nowadays, businesses of all scales from different industries are using video content to strengthen and augment their recruitment strategy. According to the research on talent acquisition done by Aberdeen, the top companies are 75% more likely to incorporate videos into their recruitment strategies.
So, continue reading to learn more about converting your engaged viewers into your next best recruits.
But Why Should You Consider Using Videos For Recruiting?
The answer to this question is simple. A significant chunk of the internet traffic is generated through videos.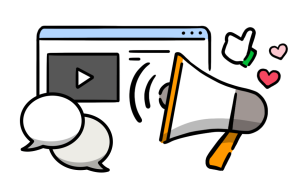 If we look at the recent trends on social media, websites, and other discussion platforms, visuals that have movement have better traffic. They give users a breath of fresh air after long days of staring at static screens. When it comes to social media or internet messaging apps, moving graphics started from GIFs and now, you can see videos everywhere. These days, we have TikToks, Reels, Snapchat Videos, WhatsApp video status updates, YouTube videos, and whatnot! Social media and other spheres of the internet are flooded with video content.
So, using videos to recruit is not just about getting the finest talents in the market or simply staying ahead of the competition. Instead, it has become quite crucial for businesses to use visual messages for recruitment.
Besides that, incorporating videos in your recruitment strategy also has other advantages. Some of the most noteworthy upsides include:
Reach More Candidates: People enjoy watching videos which also increases the chances of them sharing them with others. As a result, businesses can access a larger pool of talent, making it much easier to hire the right person. You can create and upload the video on social media platforms and see how it makes the overall recruitment process easier.
Better Quality Of Applicants: Featuring videos in your job listings helps you show more granular information and detail about the position. Consequently, candidates who apply for the job can better understand the work culture and environment of the organization. Candidates can then make more informed decisions to determine if they are the right fit for the organization.
Time-Efficiency: One of the primary reasons why you need to have videos in your recruitment strategy is that it helps you save time. They help you access a larger base of applicants in a short period. So, automatically, this helps you save precious time for your talent acquisition team.
Cost-Efficiency: Another reason why you need videos in your recruitment process is cost-efficiency. Every business must take every opportunity to save costs and enhance profitability. Thus, using video content in recruitment is a great way to save costs since you don't need to spend much on job advertising.
Boost Engagement: Engaging candidates and keeping them interested is not easy these days. However, that does not make engagement any less important when facilitating effective recruitment. Videos are an excellent way to engage candidates while ensuring your job description stands out in the crowd. As a result, you can seamlessly enhance your strategy and ensure much better results with minimal effort.
Enhancing Your Recruitment Strategy With Videos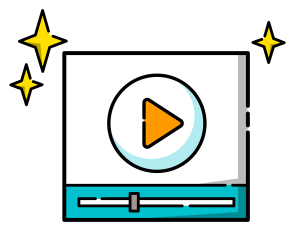 Now you have a clearer understanding of how videos can help strengthen your recruitment strategy. It is time to understand how you can use video to enhance the effectiveness of your recruitment strategy.
There are many ways you can use videos to augment or strengthen your recruitment process. Recruitment is generally divided into different stages; you can use video content in each stage. So continue to learn more on the subject.
1) Advertising Your Job Openings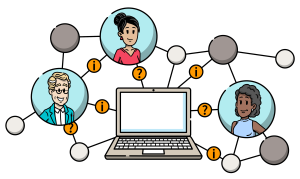 It is very important to get your message across to your target audience regarding recruitment. Conventionally, businesses and organizations use different tactics that are much more expensive and certainly not effective enough. These conventional approaches often make it challenging to communicate one's expectations.
Fortunately, times have changed since then, and now recruiters can use videos to communicate effectively. Videos make it much easier to communicate what you are looking for in the candidate. They are also great for showing what the job is all about and the different roles and duties that it entails.
A clear and concise message makes it much easier for candidates to understand if they are suited for the job. You can even use "a day in our organization" type videos to give candidates a better idea about the working environment. These videos are ideally suited to resonate with the candidates.
Providing so much information in such a format increases your chances of connecting with the right candidate. As a result, this also enhances the efficiency of your recruitment process since you need to interview every candidate. Lastly, videos also help enhance SEO, so the chances of your posting appearing on the candidate's search results increase exponentially.
2) Explaining The Hiring Process
Not every business or organization follows a uniform hiring process. Different businesses and organizations have different rules and regulations when hiring new talent. In such cases, candidates often have to face a great deal of frustration because they do not know what to expect next.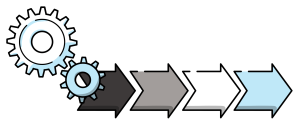 Many organizations lose good candidates because of their cluttered hiring process. So, organizations and businesses can start using explainer videos to illustrate their comprehensive hiring process. Consequently, candidates will better understand the hiring stages and plan their next move accordingly. Companies that use videos in the recruiting process receive far more applications than those who do not make use of videos especially by using creative recruiting videos.
Keeping the candidates waiting is wrong, even from a moral perspective, because they might lose other opportunities. Therefore, the best thing to do here is to make a video explaining every stage of the hiring process. It is also important to ensure the candidates have realistic expectations immediately.
As a result, they can better prevent frustrations and focus their efforts on proving why they are a valuable addition to your business or organization. This makes it much easier to ensure candidates and your talent acquisition team have a seamless experience.
3) Enlighten Candidates About Your Business or Organization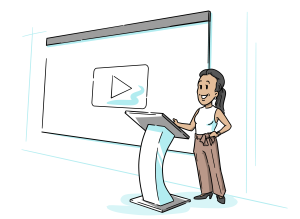 Every employee needs to have a good understanding of the company they are applying to. For instance, what exactly does the company do, and how can the candidate can add value to the institution. However, in most cases, it is seen that most candidates apply for the job without even understanding what the business is all about.
There are many reasons behind this ignorance among candidates, but lack of time is one of the main ones. Candidates these days are busy because they apply for many positions simultaneously. Consequently, they have barely enough time to go through the details of every organization they apply to.
Thus, videos come in handy in such situations, as they allow you to pass on a lot of information in a short period. Even a five minutes long video will be enough to fit in all the important information about your business and organization. Busy candidates can even watch these videos while on the way to the interview or at any other time that suits their convenience.
The visual content will help the candidate make a better and more informed decision about employment. So automatically, you only get candidates who are genuinely interested in the type of business your organization does. If they are interested, they will automatically make more efforts to add value to the organization.
4) Better Communication With Candidates
Every person gets nervous and tense when interviewing for a new job. While this is natural, it can also adversely impact the candidates' overall interview experience. Suppose you find a candidate with a fitting  skill set, but they lack social and communication competence. In such cases, you might judge the candidate based on their first impression and reject their application.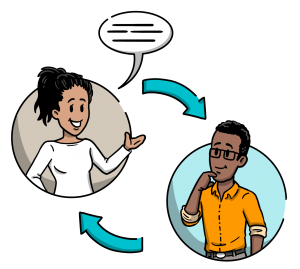 Thus, communication becomes a key factor in helping get candidates into their comfort zone and facilitating a candid job interviewing process. Therefore, effective communication between employers and candidates is very important. Numbers suggest that about 81% of candidates agree that better communication can be very helpful for enhancing their overall experience.
One easy way to address this issue is through videos. Using visual content in different stages of the hiring process can be very helpful in enhancing the overall experience for candidates. Even a simple video message can transform your approach toward the candidates and alter their perspectives for good.
You can even add a link to a video message with emails to establish better communication with your candidates. Other than that, video content  is also great for keeping candidates updated about the status of their  applications..
5) Interviewing 
Technology is evolving at an unprecedented pace, and it is transforming many other things. One great example of such a notable transformation is how people interview candidates. The Covid pandemic certainly played a key role in accelerating digital transformation. However, since then, many companies have been choosing to interview candidates via video modes.
Even candidates prefer interviews over video mode for different reasons. For some, it eliminates the need to commute to the office, and for others, it allows them to attendthe interview from a place where they are comfortable. Since almost everything associated with businesses has gone digital, it only makes sense to interview candidates through videos.
But apart from that, you can even use videos to enhance the efficiency of the overall interviewing process. Many businesses now using the video interview approach also benefit from lower recruitment costs.
But besides that, video interviewing gives you access to a larger talent pool. So video interviews are a must-have for all modern businesses and organizations.
6) Job Fairs
There are many platforms where you can access new talent pools to recruit the brightest candidates before your competitors do. Likewise, many online channels help you easily connect with the right audience. But they often lack transparency, and you barely know if a candidate is genuinely interested in working with your organization.
But this is not what happens at job fairs. Instead, these fairs give you an excellent opportunity to connect with new and fresh talents. In addition, many job fairs attract college graduates, giving you an ideal opportunity to make an impression on them. Nonetheless, impressing them is much easier said than done.
Thus, you need to stand out and get your message across effectively. Using videos to convey your messages and leave an impact on fresh talents is very effective. For example, videos at a job fair will make it much easier to get your message across to the right candidates and enhance the efficacy of your recruitment process.
 7) Establish Your Brand as an Employer
When candidates start looking for employment, they are flooded with advertisements. However, not all of these advertisements are genuine, and there have been many cases where candidates were duped. These things negatively impact the candidate's mindset, making it challenging to trust such job adverts.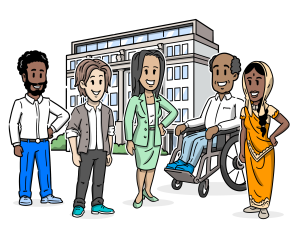 In such cases, candidates are more inclined to opt for an employer who can ensure reliability and authenticity. Remember that every employee cannot always come by your workplace to verify your offerings. But they can always watch videos to educate themselves about your business and organization.
Using videos to strengthen recruitment establishes authenticity and credibility as an employer. Thus, when a prospective candidate sees you explaining your business and company in a video, they tend to trust you more. The reason behind this is that the human brain finds visuals more convincing.
So it would be best if you made a video showing them everything about your organization. For example, you can show the working culture and environment or even feature interviews of employees already working in the organization. As a result, you will easily gain a great deal of credibility without even knowing it.
Bottom Line 
The world is changing as time passes, and businesses need to keep up with these changes to survive in the long run. So no matter if you are looking to hire dedicated developers or for any other posts, you need video recruitment. Videos simplify your recruitment process while enhancing the entire process's effectiveness.
Additionally, videos in recruitment also help you save time and money, yielding long-term benefits for your business. So, leverage the above information and enhance your recruitment process like a pro.
Author Bio
Harikrishna Kundariya, a marketer, developer, IoT, ChatBot & Blockchain savvy, designer, co-founder, Director of eSparkBiz Technologies @Software Development Company. His 10+ experience enables him to provide digital solutions to new start-ups based on IoT and ChatBot.