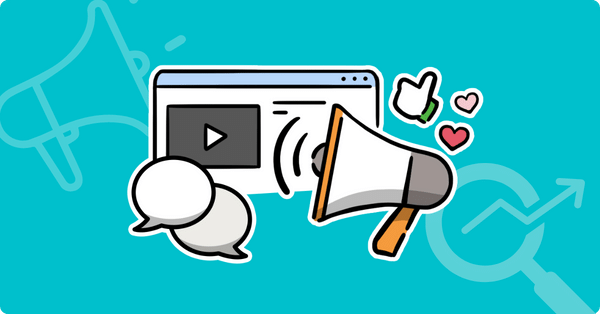 6th November 2019
16 min read
Local Business Video Marketing – 2020 Guide, Strategies, Statistics
Local business video marketing is one of the most effective ways to engage with a local target audience. An excellent video marketing campaign will generate highly relevant and qualitative leads and improve your brand's awareness in a local community.
Most importantly, an effective local business video marketing campaign will help you improve your sales performance and customer base quicker than any other digital media strategy.
If you're a small business that's neglecting the power of video, you're simply giving your competitors the chance to step forward and steal away your prospects.
Or, better said, you're leaving a lot of cash on the table because you're falling behind the trends.
As a small business that's looking to develop cost-effective marketing campaigns, your advertising and marketing budget might be quite limited. Justifying the spending of thousands of dollars on video marketing campaigns is difficult if not impossible.
However, before you allow negative thoughts to govern your thinking, local business video marketing campaigns won't cost you a fortune. Since you're targeting a local community, you will never have to spend money on running TV advertising campaigns.
Moreover, because we're experiencing the social media era, targeting your local customers through well-optimized social media ads is a truly cost-effective way of getting your message out there.
"If you think about it for a second, investing your time, attention, and money into a professional video that shows your location, products, and the venue's atmosphere is a really wise and profitable choice for your long-term success." Jenny Clark, Marketing Manager at EssayHave Review.
Before we get into the specifics of today's topic, let us have a look at some of today's most impressive local video marketing statistics that showcase the true power of video:
Relevant Video Marketing Statistics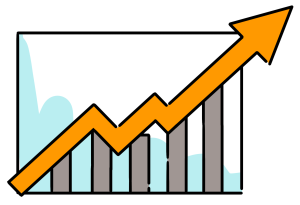 The reason why I'm showing you these video marketing statistics is simple: most local business owners are not truly aware of the amazing potential of video. If you're one of those entrepreneurs, pay close attention!
• More than 87% of digital marketers leverage video content in their advertising campaigns
• 51% of marketers across the world suggest that out of all types of media content, video
generates the best ROI (return on investment)
• Internet users retain 95% of a message while watching a video, and only 10% when they're reading text
• 85% of US internet users are watching videos online.
• More than 500 million internet users are consuming video content on Facebook every single day.
• 82% of Twitter users spend time watching videos the moment they login into the app.
• 92% of mobile users share video content with their friends through direct messages, stories, or through news feed posts
• 64% of online customers purchase a product or service after watching branded videos on social media channels
• Videos generate 12X more social media shares than images and text combined
• By posting a video on your website's landing pages, you can increase your conversion rates by up to 80% or more.
I think that's enough.
The point is made.
Video is simply the most effective type of media content that is currently governing the digital marketing space. Since your local business' success is absolutely dependent on digital marketing campaigns, you should immediately consider pointing your attention to video marketing production.
The Main Benefits of Local Video Marketing
Now that we've explored the most relevant video marketing statistics, let us quickly tap into the specific benefits that video advertisements can bring to your local business.
Brand Awareness
Brand awareness is one of the biggest perks of a well-defined video marketing strategy, notes Mark Johnson, the CEO of Bestessays review.
A successful local business video marketing campaign will generate quite a buzz if properly marketed. Social media shares, news articles, influencers – everything's possible if your business video rocks.
If you compare a local business that constantly shows its prospective customers the store's atmosphere, the quality of its products, and the team behind the brand with a business that simply posts texts and images.
Brand Personality
A brand that aims high will always prioritize the level of rapport that it creates with its customers. Videos show personality, and that's one of the most important traits of a modern business. Many times, customers don't buy products from businesses, they buy it from people that they respect because of their values and principles.
Brand Reputation and Trust
Besides brand reputation and brand personality, an effective video marketing strategy can skyrocket the reputation and trust of a local business. Videos allow brands to showcase their products' quality and their services' reliability.
Social Media Engagement
As statistics tell, internet users tend to engage more with video content than with any other type of media content. A video can potentially receive hundreds of shares on popular social channels, thus making the brand stand out from the crowd. Moreover, videos can generate amazing social engagement if they end with a strong call-to-action ("let us know what you think in the comments below" or "tag 3 friends who deserve our products").
Improved Sales Performance
Lastly yet most importantly, all of the factors that were mentioned above will help your business generate a better sales performance. More traffic equals more potential leads, while more prospects equal higher odds of closing sales. Marketing is a numbers' game!
Types of Local Business Video Marketing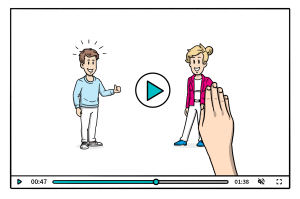 Local business video marketing is a broad concept. There are many types of approaches that you can take in order to demonstrate the value of your brand. Depending on your niche, budget, and needs, here are the main video marketing production types:
Educational Videos
• If you run a lemonade store, educating your audience about the health benefits of lemonade throughout a series of short videos is a great way to attract more customers.
• An educational video teaches viewers facts that they didn't know and provides valuable insights that will tempt them to visit your store.
• Explainer videos are excellent for businesses that sell products that people aren't already familiar with.
Testimonial Videos
• A testimonial video can boost your brand's reputation in incredible ways. The opinion of a satisfied customer that genuinely praises your brand is much more effective than your own words about your brand.
• Video testimonials are the modern replacement of written testimonials. They show more personality and they look more genuine.
• For example, check out this Betfair video testimonial.
Product Videos
• Product videos are the most popular type of video content that local businesses develop and promote.
• A product video highlights products in creative ways, showing the ins and outs of their features and benefits.
• If you're dealing with a lot of local competition, developing creative, funny, and inspiring product videos will help you stand out from the crowd and enhance your brand's awareness.
Team Bio Videos
• Team bio videos are short pieces of content that illustrate the atmosphere behind the scenes.
• Bio videos introduce the individuals who are working at your store, as well as you, the owner of the business.
• They can display both the personal and the professional aspects of your team, including your team's achievements and the passion for their work.
Announcement Videos
• To create buzz and anticipation for the launch of new products, features, or services, you can leverage announcement videos.
• Simply put, an announcement video is meant to let your customer base know the date and specifics of the new implementations that you're about to integrate.
• Announcement videos can be teasers that develop curiosity, but also short engagement videos that keep your local business relevant during long quiet periods.
Instructional & FAQ Videos
• If you run a business that sells complicated products like software or unique gadgets, you can leverage instructional videos to showcase how everything works.
• Instructional videos are often step-by-step explanations that make it easy for users to understand the purpose and the proper use of your products
• FAQ (frequently asked questions) videos are a great choice for businesses that encounter the same questions over and over again.
• "FAQ videos are a great way to directly engage with your customers and show them that you're already aware of the potential problems." – Jessie Hawks, Video Marketing Executive at Essayshark reviews.
8 Effective Video Marketing Strategies for Local Businesses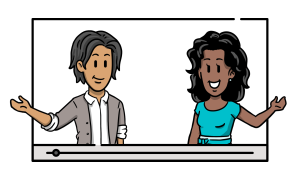 The first thing you'll want to do is define your local business video marketing strategy. Now that you're aware of the options, you should figure out what types of videos suit your business strategy and your target audience.
Once you have a direction, it's time to take real action. Here are 8 effective video marketing strategies that you can use to boost the performance of your local business:
Optimize Your Local SEO
Creating amazing branded videos is of no use if nobody gets to see them. For that reason, you need to do your best to improve the search visibility of your videos by optimizing your website for local SEO. Here are three good ways to do that:
Integrate Your Website in Local Directories
Registering your business site in local directories is the first step that you have to take in order for Google and the rest of the search engines to recognize your content.
Some of the most important local directories are Google My Business, Yelp.com, and YP.com. Do that and your videos might just show up on top of the local search results.
Optimize Your Website's Code
Begin by integrating a local map into your site's footer. Make sure that your local business information is present and consistent on every page of your website.
Make Your Listings Identical on Every Website That Features Your Brand
To ensure that Google recognizes your local brand every time it indexes new pages, ensure that your business information is identical on every listing. Your business name, phone number, and local address should be written in the same order and should be identical in terms of spacing, punctuation, and capitalization.
Take Advantage of Facebook Ads
Facebook is simply the most popular social media network in the entire world. Your prospective customers are already spending time on it. Because Facebook offers incredible audience customization options, you can specific demographics within a specific area. If you've never done it before, here's a great guide that should help you run an effective local Facebook ad campaign.
Use YouTube Ads
YouTube is another effective advertising option that allows you to easily place your videos in front of the right audience. Just like Facebook, YouTube allows you to target your audience based on their location. You can use many types of YouTube ads:
• Pre-Roll Ads: These are the ads that show your videos right before the videos that your audience wishes to watch.
• Promoted search: Similar to Google Ads, by choosing keywords, a specific budget, and a target demographic, YouTube will place your videos in front of the right audience.
• Suggested videos: The videos that appear on the right side of the screen are often promoted videos. You can showcase your videos next to other relevant videos that your target audience may be watching.
Integrate Your Videos into Your Business Site
Promote your videos throughout your business website pages. Use the right videos in the right spots. For example, a product video should generally be placed on your homepage but also on your blog. Create different landing pages and use your videos to capture your traffic's attention.
Leverage Local Influencers to Boost Your Videos
One of the most effective ways to boost the reach of your videos is to leverage local influencers. This strategy involves contacting individuals who are well-known in your local community and asking them to talk about your brand, showcase your products, or offer testimonials in exchange for a specific sum of money.
Additionally, they can help you improve your local brand's awareness by posting the very same videos on their websites and social media channels.
Final Words
A local business video marketing strategy is simply the most effective way to take your local enterprise to the next level. By acknowledging the benefits of video and by taking quick steps towards implementation, you'll be able to generate high levels of brand awareness and customer engagement.
Since video marketing production is now more accessible than ever, it's time to give it a try. You can find countless video production companies that provide truly accessible rates that you definitely can afford.  Take our tips and tricks into close consideration and start your local business video marketing campaign now!
About the author Michael Gorman:
Michael Gorman is a custom writing service expert that works for BestEssayServiceReviews. He is also regularly publishing digital marketing posts on various blogs and magazines. He started his career as an academic writing intern at Thepensters by the time he has graduated college. On top of everything else, he is also providing self-development classes to students and employees.