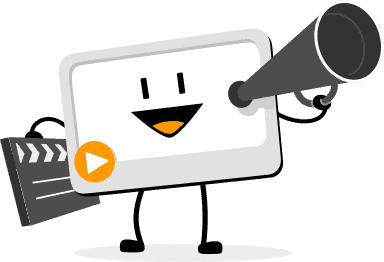 10 ways video marketing will help to grow your business
Hey you marketers and business professionals! Unless you've spent the past years on a remote island, with no access to the digital world, it shouldn't come as a surprise to you that video is taking content marketing by storm. Online video users are expected to double to 1.5 billion in 2016 (estimation by Cisco). There are 1 billion unique visitors to YouTube every single month, making the video portal the second largest search engine on the internet. All the big social networks have launched video ads, with video quickly replacing static display advertising. It is predicted that by 2017  74 percent of all internet traffic will be video.
That's huge!
So how do you use the power of video marketing to grow your business, generate new leads, or develop your existing customer base? Let me guide you through 10 examples of how video marketing can be used in your digital marketing strategy: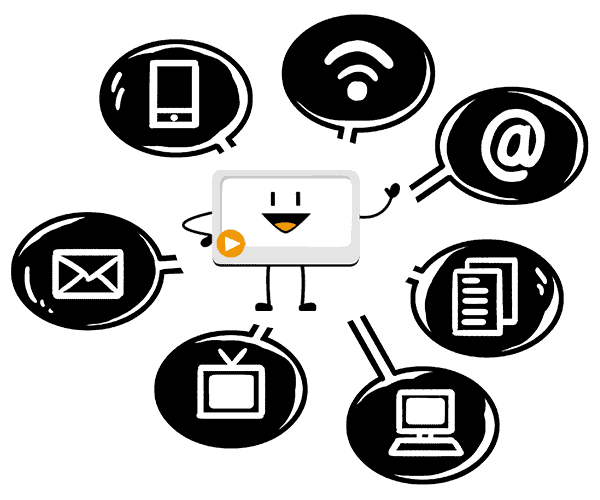 1. Present your product, service, or your portfolio
:
Make your audience understands what you have to offer with a concise explainer video. Let them know what benefit your product or service provides for them.
2. Explain your key competence: 

What makes you unique? What are you USPs? Make sure potential customers understand your advantage over other solutions.
3. Offer instruction or teach a skill in a tutorial video
:
How-to videos are a great way to engage your customers and make sure they use your product in the most beneficial way. This increases satisfaction and customer loyalty.
4. Tease your upcoming launch in a product trailer
:
Build anticipation and create interest for your next product launch, or new features that you have in the development pipeline.
5. Provide special interest content
:
Educate your customers about one specific topic of your expertise. A 3 minute explainer video will leave a lasting impression and raise confidence in your savviness.
6. Explain your vision, your business strategy, and goals
:
Stakeholders of your business demand to know how what you have in mind, what your strategy is and how you aim to leave your footprint. This is especially important when you are in the process of fundraising. Your own explainer video is a must!
7. Tell your founding story
:
Some of the greatest businesses were a product of coincidence or chance. Sounds familiar? Everyone loves a good story, so go ahead and create even more interest in your business, by revealing some insights into the journey you have taken.
8. Present a case study
:
Case studies are great – if they weren't such a pain to read. A video case study presents your customer's success story and may just be what potential customers need to be convinced of your product or service.
9. Invite your customers to an upcoming event
:
Stand out and boost your response rate with a creative and appealing video invitation.
10. Launch a fun video
:
Stir-of-the-moment videos are entertaining and especially well suited to freshen up your social media communication.
I've only talked about 10 examples of video marketing, but there are so many ways to use videos that will advance your brand and your business. Explainer videos help your audience to understand your message quickly and in a likable way. They are great for SEO. And now, you don't need to spend a ton of money, or a ton of time, creating them.
Check out mysimpleshow's online video creator and build your own explainer video in minutes. That's right, in minutes! mysimpleshow transforms your text in images, making it super easy to put together animated explainer videos in the simpleshow style. Make use of our storyline templates for business topics and get started right now!