27th June 2019
10 min read
Complete Guide To Promote Your YouTube Video
People may have different reasons for wanting to know how to promote YouTube videos online. Some people might want to promote YouTube video to promote their product or website online. We will outline the best ways to understand the methods of marketing your videos online and try to get the most views out of it. You can also find the promotion of visual clips privately in a group of 50 people if you don't want the whole world to watch it.
The main intention of anybody posting a video on YouTube is because they want the whole world to see their video. YouTube does provide the appropriate FreeEssayWriter tools and necessary support to ensure that the video can be shared easily. But unless and until somebody does promote your YouTube video, it is very unlikely that it will go viral anytime soon. Let's look at what it takes to make a video go viral.
Importance of Video Title & Description

To boost the video successfully after recording it, you need to assign an attractive video title. According to Alexa's global traffic ranking, YouTube is the second largest search engine in the world, second only to Google. YouTube also gives you the option to associate a video description for your video as well. The title will be used to refer to the video in YouTube's vast library of videos by the person who uploaded it, in addition to all the people who are viewing it. 80% of audiences share the YT stuff using the same title.
1. Optimizing the Video Title:
What is the first thing that you notice when you are intently searching for a specific video on YouTube? It is the title. To understand how to promote YouTube videos online, it is necessary that the title contain target keywords. The title needs to be within 70 characters (including spaces) with both compelling and keywords. Use only letters and numbers in the title and avoid the Academist Help of special characters. It is highly unlikely that viewers will use symbols like "™ © ®" to look for a file. Instead of naming your file "final_video.mp4" or "final_video.avi", make sure that you rename the video including the same keywords. The file name will be an indicator for search engines describing the contents of your file.
2. Video Description:
YouTube provides users the option to add a description for the uploaded video. It is one of the effective point helpful in promotion. You can use more than 157 characters to explain the contents of the video. A maximum of 5,000 characters (including spaces) can be used. Search engines will only display the first 157 characters of the content description along with the title in the search results. Provide as much information using the entire character limit of the description. This will make it easier for YouTube to classify the contents of the video to enhance the search.
Using a Custom Thumbnail and a Call To Action

If you have a personal or company website, you can use your YouTube video to promote your website. Incorporate a call to action in the beginning and end of your videos to increase traffic to your site. You can use graphics to display your company logo with a simple message "this video is brought you by" followed by the logo. The same thing at the end of the video, "this video was powered by" followed by your personal website.
To skillfully promote your video, you need to have a custom thumbnail. There are some songs which we can recognize simply by looking at their thumbnail without even having to look at the title. The ideal thumbnail size is 1280 pixels wide by 720 pixels tall, with a minimum width of 640 pixels. Use an aspect ratio of 16:9 as this is the file type and size YouTube prefers. The image's file size needs to be less than 2MB.
Introducing YouTube's Creator Academy
YouTube Creator Academy is a MOOC (Massive Open Online Course) which gives users inside information on how to promote your YouTube video. The Academy delivers short 2-10 minute videos with high presentation value. Detailed information follows below the video regarding the lesson in the video. Users can even evaluate their knowledge retention of the information provided in the videos. New videos are added regularly. The Academy is a very effective way of learning the latest trends and employing the most up-to-date YouTube features. The Academy can help users in selecting topics, building an audience and becoming a brand on YouTube.
Sharing the Video with People You Know

You can share your visual stuff online with friends, family, and coworkers. YouTube provides several different options to share your videos. The first way is to simply copy the URL and paste it in a chat room or conversation. Another way to market a YouTube video is to, pause the video at a specific spot. Once the video is paused, right click on the video to reveal the option "Copy video URL at current time". When you share this URL, the viewers will begin to watch the video from this specific point.
YouTube also provides the share button just below each video. Once users click on the share button, it will open the tab to share the video on social media. In the share tab, you can choose exactly where to start the video from. The share button also gives users the option to embed their video. It is one of the appealing feature for the video promotion.
Using Social Media to Share Your Video
Successful brands need to be discoverable on multiple social media platforms. Not only do they need to be discoverable successful brands also need to be active on all social media platforms. For YouTube video promotion, you should at least have a Google Plus, Twitter, and Facebook profile. In addition to these social media platforms, it is also advisable to have an Instagram, Snap Chat, and Pinterest profile.
One of the best ways to get noticed across multiple social media platforms is to add a watermark to your videos. The watermark gives you an option to share YT visual and brand, if you have one, at the same time. Alternatively, you can also use the subscribe button as a watermark on all of your videos. This will help to bring in more subscribers from numerous different social media platforms. At the same time, it will increase cross-platform recognition.
Create a Blog for Your YouTube Channel
If your online productivity has anything to do remotely with digital marketing, you need to build a personal brand to market your YouTube video. Once you achieve cross-platform recognition, it is imperative that you try to establish a personal brand. The personal brand will not only help you to popularize a particular video, but it will also help to accomplish viewer loyalty with your subscribers. Viewer loyalty is the key to establishing a monumental following and boosting viewer satisfaction.
Creating a blog is the best way to diversify your approach to digital marketing. The blog provides an opportunity to discuss issues and subjects which might be connected to the main subject of your videos. It also gives you the chance to pursue cross-platform advertising. Creating a blog means becoming active some or all of the following websites:

Google Plus
YouTube
Facebook
Twitter
LinkedIn
Pinterest
Gravatar
Blogger
Foursquare
Quora
Disqus
Slideshare
These are just some of the social media sites where you can pursue your blog. The other social media sites will be depending on the niche of your product or service.
Using Email to Promote Your Videos
Email marketing is one of the most effective ways to promote your YouTube video online. There are countless researches which have verified that simply having the word video in the subject line of the email boosts open rates and deters followers from unsubscribing. Videos can also be used as a tool to drive traffic to your main website. By showing viewers a teaser of a much-anticipated video, you can easily direct them to your main page.
The author: Stella Lincoln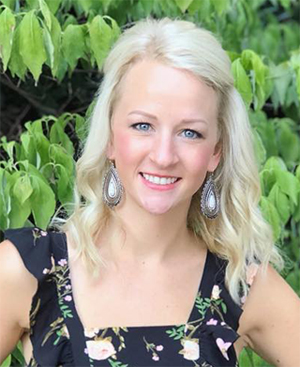 Stella Lincoln is a Marketing Executive at Australian Masters and owns a blog at Educator House. She is a single mom and has previous working experience as a Writing Consultant with HarperCollins Publishers.
https://www.linkedin.com/in/stella-lincoln/