16th September 2020
9 min read
How to Make Explainer Videos That Help Customers Understand Your Brand
Sometimes you can spend days writing about your brand, trying to perfect your branding campaign to appeal to the masses, and many more similar efforts in this regard, but it just won't work. Sometimes all you do lack is a great explainer video. YouTube being the pioneer and many platforms like Facebook, Instagram's IGTV, and Snapchat following along those lines, videos have become a great source of branding and advertising for companies.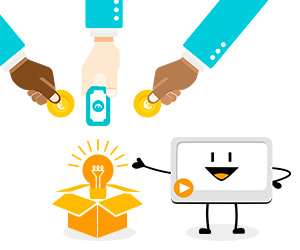 According to video marketing statistics report of 2019, 87% of the brand marketing professionals across the globe agree that video is a significant marketing tool amongst all the other types of content marketing.
Because more than most of the demographics agree on the profitability of a good explainer video, it's high time you also get started on one to reap its immense benefits.
It is not even necessary that you only make use of that video on just your website. The versatility of such videos is what makes them so profitable to engage your audience across all platforms better.
7 Splendid Tips on How to Make Explainer Videos That Work For Brands
Therefore, here we have listed a few tips and tactics to help you make a stellar explainer video for your brand.
1. Understand what type of explainer video would do
First and foremost, you need to choose between the different types of explainer videos and decide which one would work best in combination with the brand image you're trying to pull off for your target audience. You must also figure out if you have the ideal resources to pull off the video production.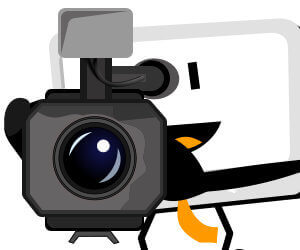 The best part is that you get to choose to make this video as simple or as high-end, depending on your corporate demands. You can hire a whole third-party professional crew to make this video, or you can shoot one by yourself. It would not require any complicated gear to make it and you can easily shoot in natural lighting and get yourself a tripod to hold the frame in place to shoot the video horizontally. Most of the smartphones now come with excellent camera quality and would do the job for you if you are low on budget.
The following are the four main types of explainer videos that are popularly regarded across all platforms for many different brands and organizations.
a. Live-Action Remake
If your brand works around a physical product, then it is best to create a live-action remake video. This type of video is best because it validates all the product features mentioned in the product description by showing and explaining how they work. It makes sense to use real people showing how to use the product. You can shoot indoors, outdoors, or in any setting that would work and with as many or fewer people you prefer.
b. Screencasting
If your business is software-based or about a service or any intangible product, then you have the option of screencasting. It is a more straightforward way to make an explainer video where you just use screen recording software that allows you to record your screen while you explain how a website works through a voice-over. You also have the option to add text layers and other editing features after you are done recording. For instance, you can show how to buy coursework through screencasting. It is a useful method for giving a detailed product demo to your customers and increase product awareness.
c. Animation
The animation is more of a challenging video to create on your own unless you have learned animation. However, that doesn't restrict it from being many big brands' favorite. This point makes it relatively easy to recruit a third-party animator to do the job for you or utilize the many different types of software available online. You can even use a whiteboard animation technique through software like mysimpleshow.
d. Time-Lapse Recording
A relatively new one amongst the bunch we discussed earlier, time-lapse is a feature you can find in many professional cameras and now even in your smartphones. Works best if you want to make a philosophical explainer video where you can add a voice recording to a time-lapse of sunset, sunrise, traffic light, city life, or any motion cycle.
2. Write down a script to follow along
Focusing on the script is the main ordeal here. A video without a script would lose its track and chain of thought and consequently, its substance. Especially explainer video has to engage the audience for the time being. A script provides a timeline to follow for the video to keep the audience anticipating and engaged just the same.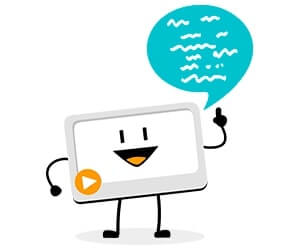 3. Keeping it concise and to the point
Nobody has time to sit and watch a 10-minute video explaining a certain product or brand story. In fact, a 10-minute video would be more of a tutorial or review than an explainer video. To counter this issue, design your video content around a fixed time around 2 to 5 minutes, follow the script to the line and keep it as to the point as possible to maintain the audience's grip.
4. Explain the benefits of your brand product than boasting about the features
An explainer video is not to blatantly advertise the product features but rather to explain their use and benefit. Make your explainer video where you discuss your best product features by telling your customer how they can use it to benefit them. For instance, if you are explaining to craft a first class dissertation, mention how it can help the customer than boasting about the writer's efficiency.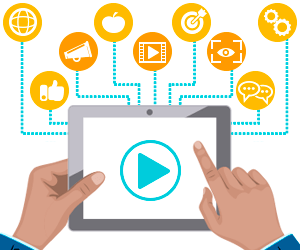 5. Make it professional and not a school project
Explainer videos or any video for that matter can go off-track very quickly. The reason is the unique quality of the medium of expression. Therefore, an explainer video associated with a brand should not look like a school project or YouTube prank gone wrong. It should look, sound, and appeal to an audience looking for a formal, professional video with substance and reasoning. Remember, the video has to fulfill a purpose. If it fails to do its job, then it is a waste of business resources.
6. Add the element of entertainment
Then again, contrary to what I mentioned earlier, the video should be professional, but that doesn't mean it shouldn't have the element of entertainment. A boring video with just a restricted voice-over would do no good just as a video without any value-adding quality would not as well. The best way to grab your audience's attention is to have the perfect combination of entertainment and substance to add value.
7. Focus on editing
Lastly, editing the video is the make or break step of the whole video-making process. It is the one thing that makes all the other parts come together as one to make sense. Therefore, do not undermine the value of editing and preferably get professional third-party editing software or personnel to help you out.
Bottom Line
All in all, explainer videos are significantly popular and greatly help brands tell their brand story and explain their product line, features, or usage to the targeted audience. Handy tips and tactics can easily take your work up a notch without having to spend a fortune. Hopefully, the ones I've mentioned would help you out. Cheers!
Author's Bio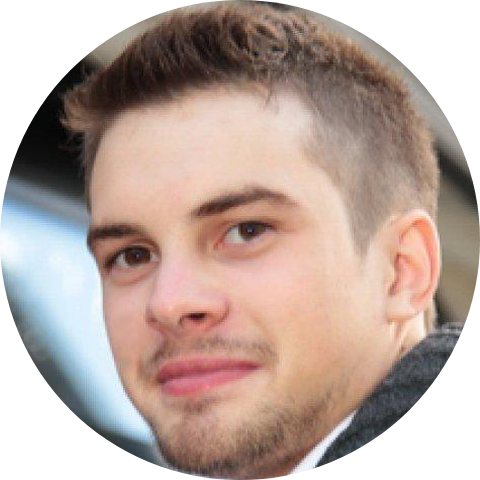 John William is currently working as a Digital Marketing Executive at Dissertation Assistance. He has worked with many renowned companies making him an experienced individual to share his expertise. For further reading about his opinions in this regard, you can check out his blogs.