15th December 2021
10 min read
The Influence of AI Video Recruitment on the Future of HR
Now that computers can do many of the tasks humans do, it makes sense that technology is being used in an industry that is heavily biased and tedious. To make HR departments more efficient, AI takes away bias and ambiguity and replaces them with consistency, data, and useful metrics. In this article we will discuss different aspects of AI recruitment, especially AI Video Recruitment.
AI Adds Efficiency to HR Departments
Thanks to the latest technology advances, artificial intelligence is moving into many industries, so it was only a matter of time before it invaded human resources. With AI-based interviews Adding to the efficiency, HR departments are now using video for interviews to save on travel expenses and scheduling. Combining AI and video creates even more efficiency, and HR departments are in the early stages of combining these two high-tech tools.
As more HR departments turn their gaze towards streamlining and building culture in remote teams, recruiters are starting to realize that the teams can profit from AI video recruitment. For example, recruiters can focus on the human elements in video interviews, while AI focuses on body language, emotions, and candidate eye movement.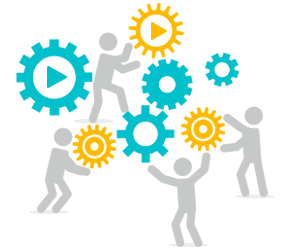 During traditional video interviews, the interviewer has to focus on the questions, the answers, and everything else. Tracking body language, eye movement, and emotions are just more things recruiters need to worry about and don't have the personal bandwidth to monitor. AI gives recruiters more tools so they can make better choices about candidates.
This new technology transforms text into an animated video with only one click in just a few seconds.
HR specialists can use explainer videos to communicate what they are looking for in candidates, plus the value they'll bring to the organization or the benefits they will enjoy as part of the team.
This new type of recruitment can also be used for the onboarding process and AI-inspired training methods for new employees. simpleshow video maker, for example, can be used for employee training videos, demonstration of new software, ongoing career development, improvement of customer service and other business skills, and the introduction of new services or products.
AI Speeds Up the Hiring Process
AI uses a scoring system to grade candidates based on their performance. HR departments can develop scoring tools that help them attract, onboard, and retain the highest quality candidates. Everyone benefits when HR departments rely on data rather than human bias when making recruitment decisions.
During the hiring process, recruiters often get bogged down with choosing candidates to interview from a massive applicant pool. AI can help recruiters sift through the talent pool. Then, by using AI video recruitment tools, HR departments can interview more candidates, process the results quickly, and find highly qualified candidates quicker
Opening the Talent Pool with Remote Hiring
AI can also help recruiters with hiring from remote locations. Recruiters can assess interview results from anywhere in the world and offer positions to candidates regardless of their time zones.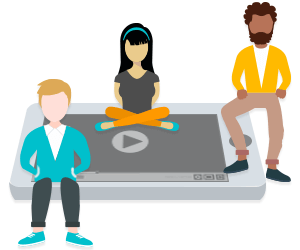 AI interviews help companies save money, while simultaneously expanding their candidate pools. With AI-based interviews, companies do not have to worry about no-show candidates and biases, making hiring more efficient and less expensive.
Travel expenses could also be cut short with the help of AI.
With AI interview platforms, the actual interview looks like it is between two real humans. As the interview moves on, the AI platform can adjust the questions, flow, and format. It can immediately analyze the response and relevance of each question. By the end of the interview, the virtual platform can create detailed analytics to improve hiring choices.
Every industry can use AI video recruitment, as AI can be customized to look for industry-focused traits. When AI is used to recruit sales associates, it can look for keywords related to the industry or sales techniques. It can also look for facial expressions and test for knowledge about sales skills.
The beauty of AI video recruitment is that it can be done anywhere, at any time. AI interview platforms can conduct hundreds or thousands of interviews simultaneously without adding to the payroll costs.
AI Makes Recruiting and HR More Efficient
Rather than worrying about interviewing and digging through candidate resumes, recruiters can work on the onboarding experience and marketing campaigns to attract the top candidates. Employees have several benefits to leverage through the success of the onboarding programs. A good onboarding program can speak volumes about your company culture and practices.
HR employees and company leaders can decide how they want to use the metrics and data collected from AI interviews. They can use simpleshow explainer videos to teach their departments how to use these metrics
When the data is used efficiently, candidates that meet specific requirements can be chosen to increase retention and reduce onboarding and training expenses. As soon as HR and Management agree on metrics and data, they can reduce HR expenses.
Changing HR Departments
Human resources departments are about finding humans to serve as resources for companies. If a human resources department stops being reliant on humans, is it still doing the same work? AI video recruitment is changing the way HR departments find candidates to fill empty positions. When businesses turn to new technology, they have new challenges.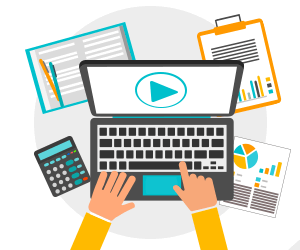 AI video recruitment creates concerns about online security. It also opens up concerns about the cost of technology and keeping up with AI needs. Another issue with AI is the notion that technology will completely replace people. Before AI becomes ubiquitous in HR departments, those concerns need to be addressed.
Human resources departments need to remember that people are needed for innovative tasks that computers cannot do. Employees need to develop projects that keep their involvement in their departments and companies necessary and relevant. AI allows people to be more innovative because the technology takes over tedious administrative tasks.
Rather than focusing on recruitment, HR departments can work on mentoring and supporting new employees to reduce retention. Onboarding tasks can be managed through employee training videos. They can also work on ways to make AI interviewing more efficient by helping tech departments improve their offerings.
Of course, some HR departments will never add AI to their hiring processes. They will continue to use the old methods of collecting resumes and cover letters and conducting interviews in person. Those businesses will most likely lose out on finding top candidates because the more efficient businesses that use AI will have more access to them.
Impact of AI on Hiring
AI is making the recruiting, interviewing, and hiring process more efficient. It is adding consistency and quality to the process, as one platform conducts all of the interviews.
Before using AI, HR departments had different employees conducting interviews for the same positions. Their opinions varied and were often biased by educational and employment experiences.
AI interviews remove the challenges of coordinating schedules around time zones, work hours, and biases. It can quickly evaluate candidates based on their responses, body language, and other key metrics that people cannot detect in every situation, simply because of bias or focus.
The most impactful influence of AI on human resources is the increased efficiency within the department.
Rather than waiting to create a shortlist of candidates to interview, HR departments can interview candidates first, then create their shortlists of candidates, changing the way hiring works. Interviews are the best tools for finding quality candidates and with AI, that part of recruitment speeds up exponentially.
Wrap Up AI Video Recruitment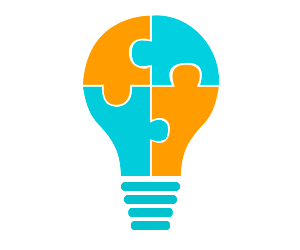 AI is changing the way that industries are getting work done. The technology is streamlining tedious and repetitive tasks to improve the bottom line. It was only time before the technology invaded the HR department, thus transforming the way companies hire new employees.
Rather than fighting the technology, companies should investigate how it can help them build up their recruitment and enhance their ranks. They can use simpleshow video maker to improve their recruitment, employee training, and overall engagement.
Author Bio
Romy Catauta works in the marketing field and is passionate about writing on web design, business, interior design and psychology.