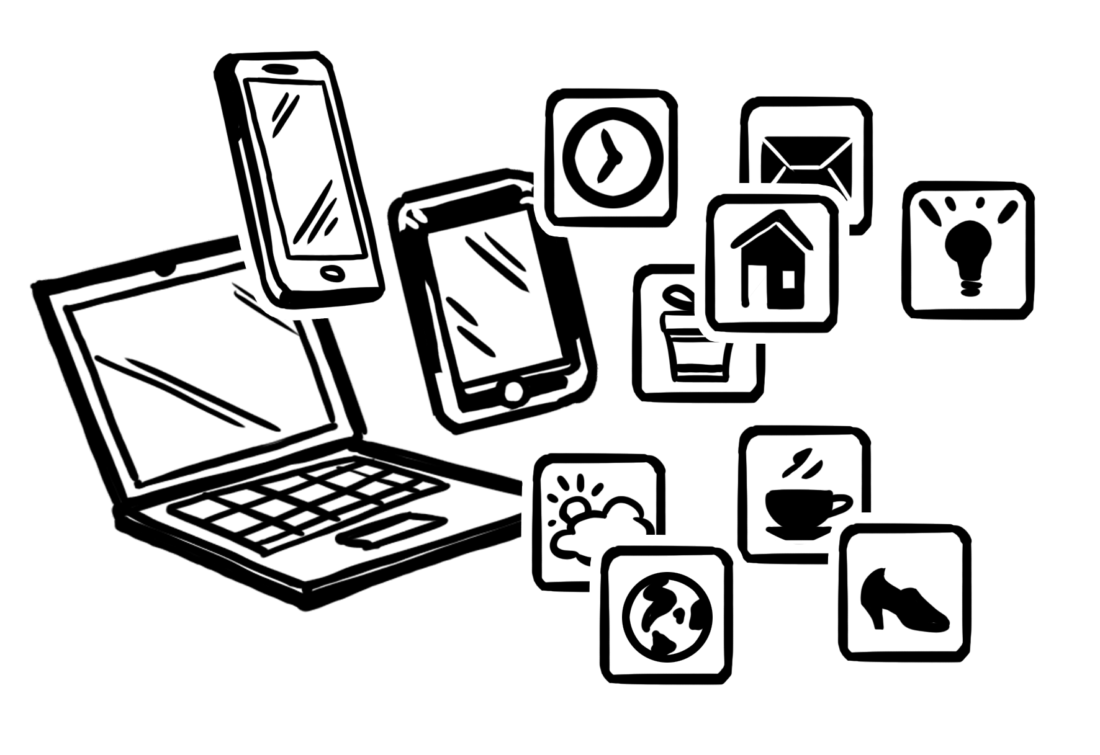 19th August 2020
17 min read
10 Digital Marketing Ideas to Consider For Your Business Today
Since the age of siliconization began, the computers shrunk to the size of a chocolate bar, and the internet became available like anything. As a result of this revolution, most companies updated their marketing strategies by adding digital media on their list of priorities. And then came 2020; the year when the COVID-19 has pushed everyone inside the house, so the scope for offline marketing has thinned down even more. That's why the need for effective digital methods has occurred. And in this post, we are addressing the same need. Here is a list of 10 digital marketing ideas that you can start implementing for your business from today onwards.
1. Local Search Marketing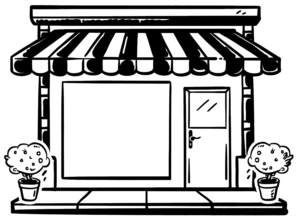 Did you know that over 46% of Google searches are looking for local information and solutions?
Did you know that nearly 72% of people who made a local search, actually visited the store that they were looking for?
And, did you know that 88% of people who make a search for a local service on their mobile either visit or call the store within 24 hours?
[Source]
It's a fact. Local search marketing is gaining popularity at a rate of knots. More and more people are adding terms like "near me" in their searches. This is the primary reason why you too must start focusing your marketing efforts on local search marketing.
2. Explore Your Social Media Opportunities
Since different social media platforms came up and rose to fame, people have been spending a lot of their time on these platforms. For example, Facebook gets over 2.3 billion monthly users from across the globe. Instagram receives around 1 billion monthly users from different parts of the world, YouTube enjoys and entertains over 2 billion people a month, and Snapchat also has an audience of around 190 million users a month. [Source]
This clearly indicates the great potential that social media platforms hold for helping your business grow. In addition to the same, here are a few tips that can help you up your business' social media game.
Be committed:

Many times marketers launch a campaign in full swing and as soon as it creates good results, they laze out a bit. 

Taking rest is necessary. However, getting distracted from your long term goals won't help you on social media. Commitment is the key to ultimate social success.
Don't Just Promote, Listen To Your Customers:

One mistake that many budding businesses make is that they promote their products most of the time. 

Yes, that's the whole idea of having a social media account. But are you focusing so much on promotions that you have stopped listening to your customers? 

Make sure you are not making the same mistake.
Don't Use Every Platform Available Out There:

The world wide web has myriads of social media platforms that you can use for promotion. But is it worth it to spend your time on all of them? 

If the majority of your users are present on Facebook, Instagram, and LinkedIn, it'd be best for you to focus your efforts on these platforms. 

The choice of social media platforms largely depends on your business' niche. Be mindful of where your audience is.
Different Platforms Need Different Content:

While an insightful infographic may have a positive impact on your audience present on LinkedIn, it may not create similar results when shared as an Instagram story. 

It's important to analyze the type of content that performs well on different social media platforms.
If Possible, Use Paid Ads:

If you are creating useful content and launching appealing offers, you may want to expand your target post's reach. 

The finest way of doing this is by using paid ads, especially on Facebook. 

It's a fact that organic reach on Instagram and LinkedIn is way broader than that on Facebook. 

You can also explore ads options on other platforms that are relevant for your business.
3. Step Up Your Email Marketing Game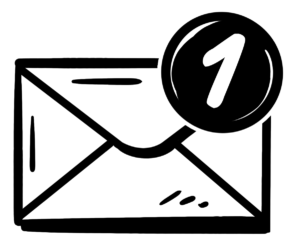 Email marketing is one of the oldest and the most successful digital marketing techniques that have been helping businesses achieve their goals for ages. Studies report that every single dollar spent on email marketing reaps results that are worth around 42$. That's a great reason why every business in 2020 must start to focus better on email marketing if they haven't been doing it already. There are myriads of email marketing tools that are easy to comprehend and use, plus they are super effective with results.
Also, if you are new to email marketing but don't want to risk your success, you can get in touch with a qualified email marketing service that can handle your email campaigns from zero to hundred! When it comes to communicating professionally through email, it's essential to not only craft compelling content but also know how to close your email professionally, leaving a positive impression on your recipients.
4. Have Better Reviews
Another way to step up your digital marketing game is by encouraging your customers to leave a review and feedback for your services. These reviews can be published either on your business' Google My Business page or on your website's landing page(s) in the form of testimonials. Reports tell that 92% of customers read online reviews before buying. This indicates the importance of having testimonials and reviews in favor of your business. So, whenever a customer seems satisfied and happy with your services, encourage them to leave feedback, review, or a testimonial that you can use as social proof for your prospects.
5. Push Notifications
If your business has a blog or a smartphone application, using push notifications for marketing can be a brilliant way of keeping your users close. The idea works on the lines of email marketing. Just that the users will not be giving you their email addresses, but allowing your website or application to send push notifications to their web browser or smartphone's notifications panel. For a better understanding, we can have a look at how "Buy Whole Foods Online" boosted sales for one of their products. The total number of registered store clients that they had was 1150. However, they knew they could do better. So, they took an initiative. For their push notifications marketing campaign, 7 web push notification copies were prepared and rolled out to the subscribers. As a result:
The CTR went up by 15.2%

71 customers bought the product within the campaign period
6. Facebook Ads and Google Adwords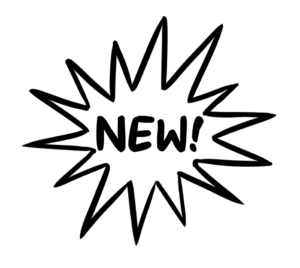 One of the best things about using paid ads in these tough times of COVID is that you may save a good deal of money by using these. Many marketers shy away from using paid ads because they may cost a lot of money. However, records say that currently, Facebook Ads CPM and Google Adwords PPC is lowering by nearly 75% and 50%. And those are two significant numbers that can't be avoided.
So, keep this in mind. This may be the best time to promote your business using Facebook Ads and Google Adwords.
7. Use Live Video
In 2019, internet users across the globe watched 1.1 billion hours of live video.
In present times, 47% of live streaming video viewers worldwide are streaming more live video compared with the years before.
Also, 82% of people prefer live video from a brand over standard social media posts.
[Source]
Some rich numbers, aren't they? Well, they are enough to motivate any business owner to include live video in their marketing strategy. Hopefully, you too are counting live video in from now onwards. To get you started around the same, here are some live video ideas that you can use. The section also speaks about how live videos can help you.
Showcase how your company's functions process:

Many customers like to get a sneak peak into their favorite brand's workspace. 

If you are working on something interesting or planning to celebrate a success, you can do that on a live video as well. That's one way of boosting engagement on your respective social media channel.
Host Interviews With Employees:

This is another way of giving your customers an insight of how your team works together to bring about a good experience for them.
Collaborate With Influencers:

Going live with an influencer in your niche can help you expand your audience base. 

Plus, being an influencer, the person may be popular among your target audience. 

Your prospects and customers would love to see their favorite influencer live on your channel.
As stated above, Live Videos can kindle good engagement. By using this tactic correctly, we can reap the maximum benefits from it.
8. Voice Search
Here's another effective marketing technique on the list. Studies say,
Over 31% of smartphone users worldwide use voice search at least once a week.
20% of queries on Google's mobile app and Android devices are voice searches.
Mobile users are 3X more likely to use voice search over the textual search for a local query.
This indicates that the demand for voice search is rising, and thus it'll be a good idea for your business to consider working on it. Aiding the same, here are a few tips that can help you integrate voice search into your marketing efforts.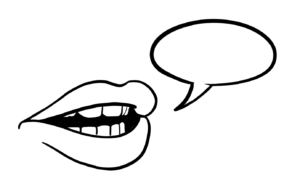 For Keywords, Think Like You Are To Do a Voice Search:

Keywords play a major role in search marketing. While creating content to rank for voice search, we need to think about the long term keywords that we would use if we had to do a voice search. 

The majority of voice searches include phrases. So, keep that in mind.
Optimize for Local SEO: A large proportion of voice searches are made by people looking for local solutions. If this makes sense for your business, ensure to optimize your website for local SEO.
Create content for people using voice search:

Implementing voice search to your marketing strategy doesn't only mean to add the right keywords. 

When a person does a voice search, their psychology is working in a slightly different manner than that of a person doing a textual search.




We need to understand this urgency and create content accordingly. That's how we can ultimately prepare our website for visitors who came to us through a voice search.
9. Blogging
One of the most successful and popular digital marketing techniques is blogging. It enables you to create and share useful content with your audience. Plus, it helps them learn more about the niche that you are functional in, and the brand that you are trying to promote. One interesting and motivating fact about blogging is that over 410 million people view around 20 billion web pages every month.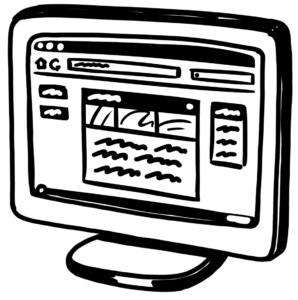 So, don't let this superb marketing opportunity slip by. Here are a few blogging tips that you can use to boost your chances of success.
Create Content For Users, Not Search Engines:

A common mistake that many newbie bloggers commit is that they create content for the search spiders.





Indeed, it's crucial to rank up in the SERPs. However, if you rank up and readers don't find your content appealing, they will leave too soon. This will adversely impact your search rankings.
Don't Just Compete, Offer As Much Value As You Can: Yes, you must create better content than your competitors. But you must not limit your content's potential to your competition.



If your best performing competitor is sharing ten useful points and you know ten more, don't just share 11 for the sake of being better. Share as much as you can reveal without expecting action from your readers.
For Link Building, Focus on Quality:

If content is the king for your blogging campaign, your link building strategy is surely the queen. 

Marketers that prioritize link quantity over quality may get to enjoy some short term results. However, sooner or later their websites will be vulnerable to the sharp swords of search algorithm. 

It's best to be on the safe side. 

Use guest posting to build qualified backlinks. Here's a

complete guest posting guide

that can help you set up your guest posting campaign.
10. Relevant Groups and Forums
Forums and groups that are relevant to your niche and business are gold mines. These are the places where you can find out about different aspects related to any product or brand in your industry. So, join such groups and forums and be active whenever you get the chance to participate. By solving queries and answering questions in these groups, you will be able to establish yourself as a niche leader. Also, being a part of such groups and forums will enlighten you about several trends and techniques that might have stayed out of your knowledge by date. That's a great benefit that comes along with these groups.
Final words
It's the year 2020, and for any business to do its best and reach its audience, it has become essential to focus on digital marketing. However, questions regarding the most effective digital marketing techniques often keep floating around. In this post, we tried to answer such questions. Here, we shared a list of ten digital marketing ideas that businesses can consider and start working on from today onwards.
Author's Bio
Vaibhav Kakkar is the founder and CEO of Digital Web Solutions, a globally trusted agency
with a full suite of digital marketing services and development solutions. He believes in
building systems over services, and he has helped scale agencies from scratch into niche-
leaders with million-dollar turnovers.