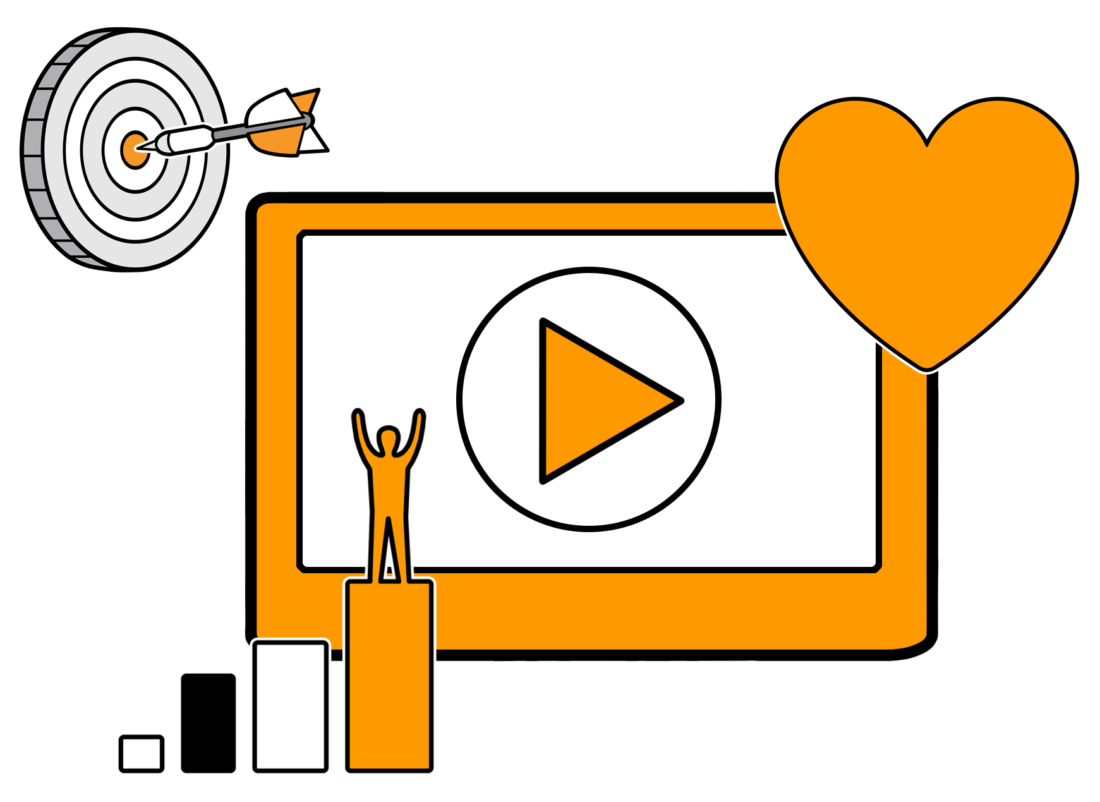 4th March 2020
8 min read
How to Effectively Use Videos in Email Marketing Campaigns in 2020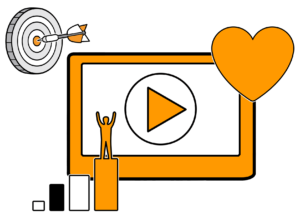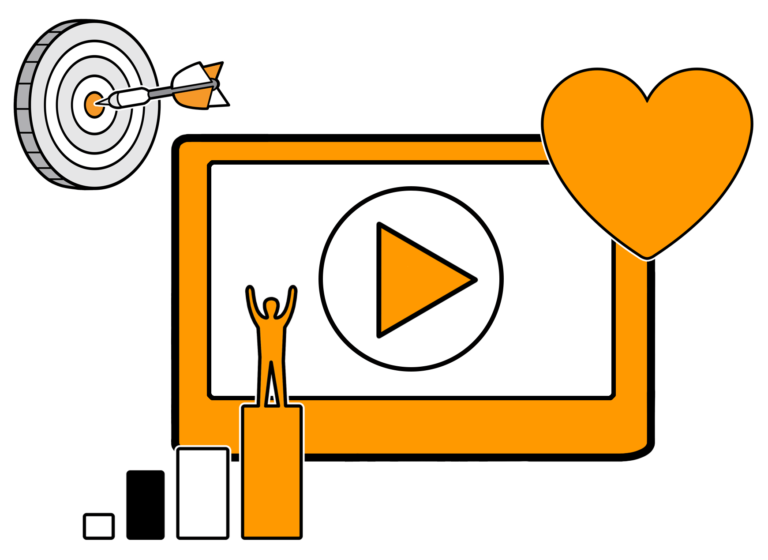 Over 30 million people watch YouTube videos every day. Wouldn't it be nice if your email marketing resulted in such engagement numbers? Well, you can help your engagement skyrocket by simply adding a video. Research shows that viewers retain 95% of the information in a video message compared to 10% when reading text. Meaning that videos are not only madly popular but also memorable because they're so entertaining. Adding a video into your email is a great way to make your message stand out and be memorized by viewers. As we enter the new decade, every marketer should know how to nail email video marketing, and we're here to help!
However, be careful embedding a video into your promotional email. Since videos are so attention-grabbing, it's crucial to learn the right way of packaging information into a short narrative and presenting it. Follow the practices below to see better engagement, and, consequently, more traffic and increased conversions.
Use the word 'video' in the subject line
47% of email recipients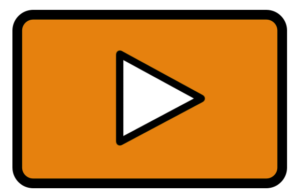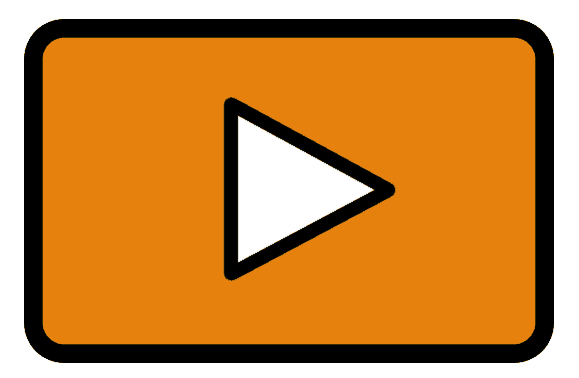 decide whether to open an email based on the subject line alone. Since it's one of the most important pieces of your email, the subject line should be crafted properly. But how to show the recipients that your email is worth opening? Start out by simply adding 'video' to your subject line. Studies prove that using the term 'video' in the email subject line boosts open rate by 19% and click-through rates by 65%.
Directly embed your video in your email marketing campaign
Having your message heard is the main benefit of embedding a video into your email. It saves your recipients' time since they don't need to make an extra click. Thus, your email marketing becomes more user-friendly, and your message is more likely to be heard. One thing you should never do is setting your video on autoplay. Leave some space for the viewers to watch your video when they're ready.
Keep in mind that…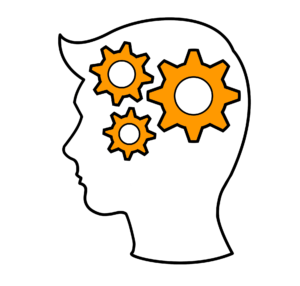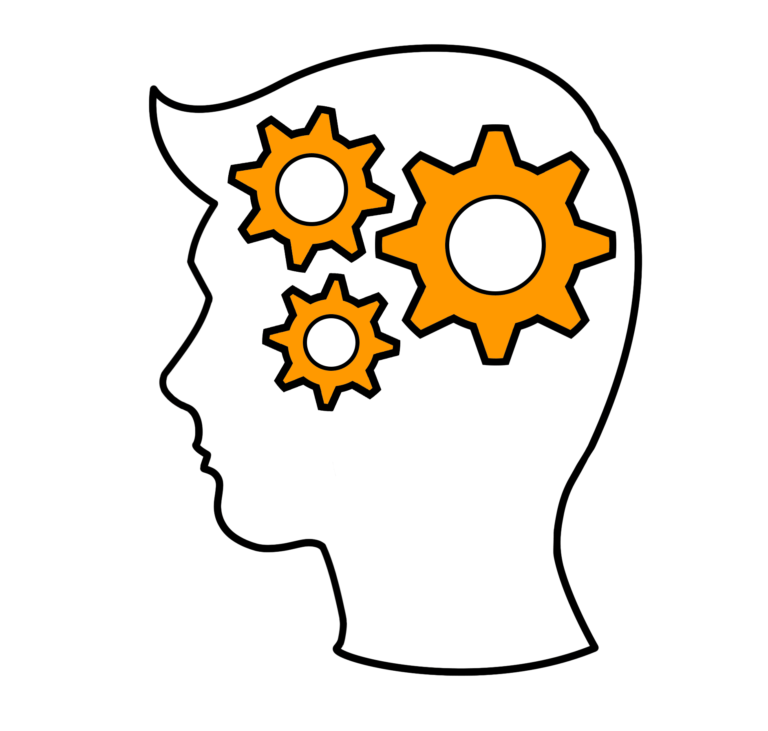 Some email service providers don't support the technical requirements needed to play videos inside the email. Also, many emails with videos inside are automatically moved to spam. If you decide to include a video file into the email, some of your subscribers won't be able to see it. Recipients whose email services don't support your video file will be able to view it as a picture linking to your video. Email services that support embedded videos: iOS devices (native email clients), Apple Mail, Samsung Galaxy devices (native email clients), Outlook.com and Thunderbird 24.
Email services that don't support embedded videos: Gmail, Outlook, Yahoo, Android, AOL, Windows Mail, Blackberry, Kindle Fire and Live Mail, Lotus Notes.
Or add a static image with a play button
Since some emails don't support embedded videos, adding a play button on top of a static image is a great alternative to including a video file. It's the most popular and reliable method, and it's really easy to make a thumbnail. It can be a screenshot of one of the scenes, a cover shot, or a special graphic image. Adding a play button will facilitate viewers to engage further with your video content. Here's how Bank of America uses a thumbnail linking to their YouTube in one of their promotional emails.
Animate your play button
Consider designing an animated play button. They prove to be more eye-catching and effective than still play buttons. An animated play button is essentially a hybrid of using a static image and an animated GIF. Most email services support animated GIFs, so there's no need to worry about visibility.
Link the play button to the video content hosted on YouTube, Vimeo, or to your landing page, which leads us to the next point.
Set up a video landing page with a powerful CTA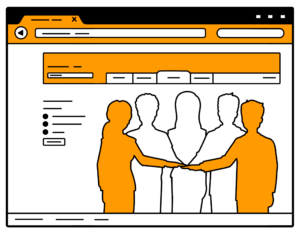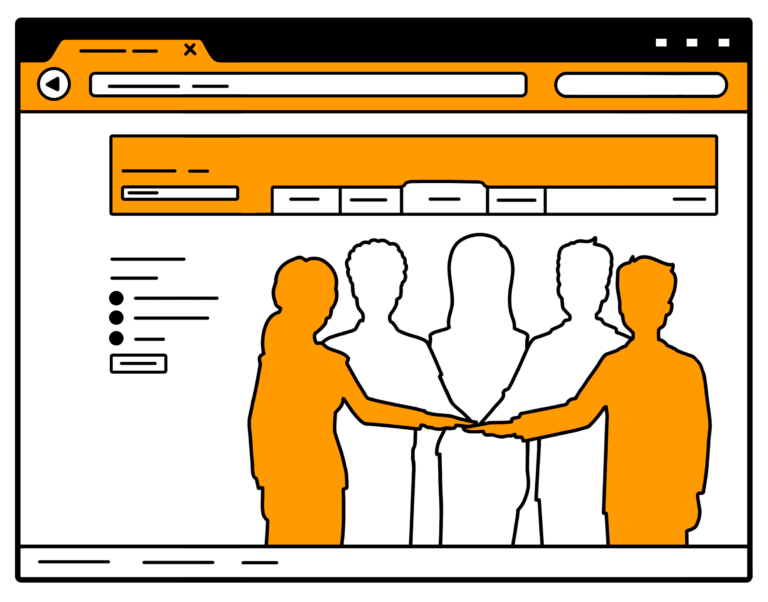 Rather than directing leads to your YouTube channel (unless this is your goal), you can direct them to your website. Sending recipients directly to your landing page helps to enhance your message. Also, when you direct subscribers to video streaming services, they can be easily distracted by different ads and recommendations. Directing leads to your landing page helps to eliminate unnecessary distractions.
Be careful employing a CTA on a landing page, though. Some devices, like iPhones, have videos taking over the whole screen while playing. So, the viewers won't be able to see your CTA.
Embed an animated GIF in your email marketing
Aside from traditional videos, adding an animated GIF to your email is a great alternative. Use a short and entertaining animation or clip that falls under the image category. GIFs have become incredibly popular in the last couple of years, and they're great to use if your target audience consists of younger people.
Keep in mind that GIFs don't have any sound, but there is always an option of adding subtitles. Think about what can better describe the functionality of your product and get creative.
Check out how creatively HBO uses GIFs in their newsletter.
Send out customer story videos
Sending out customer testimonials and interviews is another effective email marketing strategy. Customer stories are incredibly effective in building up interest in your product and establishing trust. Take a compelling customer story and turn it into a powerful marketing video. Show how your product can help real people and how they appreciate it.
Add an explainer video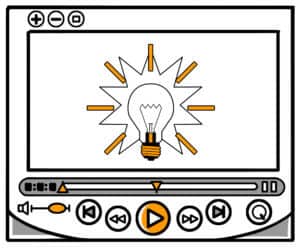 Explainer videos are short animated clips that can introduce your product in just 60-90 seconds. If well-designed, they have the potential to introduce your product, educate about your company, and boost your email marketing efforts. Explainer videos also contribute to customer trust and brand identification.
Things to keep in mind
Marketers have to design their strategies concerning the fact that people have a shorter attention span. Employing videos into emails is a great way to have your audience actually pay attention to your message. Remember to keep your video engaging, entertaining, yet short enough.
In 2020 adding a piece of video or a GIF to your emails isn't extra work. It's a must for better engagement. When incorporating your video or GIF into your marketing strategy, it's helpful to use a solid email marketing tool (some are even free).
Another useful tip is evaluating web analytics and user behavior to find out how effective are your videos. Experiment with adding videos and GIFs and follow the tips above for improving your email practices!
About the author Connie Benton:
Connie Benton is a passionate freelance writer and owner of Whenipost.com.