20th November 2019
9 min read
The Battle of Titans: Video Marketing Vs Written Content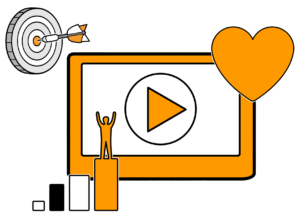 Developing a business is not an easy job. First, you must have an idea to sell to the public. Second, you need to work on discovering a profitable niche, define your target audience, and make sure you sell them valuable service and/or products. Without the right tools to make your services stand out, you will have a hard time dealing with all of the above. In any case, finding the right marketing strategies for your business should be your top priority. Without the right methods, you will have a hard time bringing in profit or even staying afloat, for that matter.
While written content marketing is an important tool for your business development process (and a classical one at the same time), there are new instruments that you can use nowadays. With such steep growth of social media in today's online market, you can now optimize for SEO using your favorite social media channels, blog and advertise, optimize for mobile devices, or even include video marketing within your content.
There are many split opinions of whether written content is more efficient than video marketing, with many people using both. I'm sure this article will help you pick your favorite or determine you to use both in a balanced way. I will present the pros for both of these two strategies; you make your choice.
Pros of video content marketing
• Your conversion rates will go up – video content drives conversions over time. Stats show that more than 70% of marketers report high conversion rates, leading directly to sales. "Our research suggests that 74% of customers who have watched a video about a product have ultimately bought it," argues Dan Colorano, co-director at Assignment Man.
• It has a more powerful emotional impact on the clients. The ultimate goal of marketing is to create a trusting bridge between marketers and customers; video is very important in this equation, as emotional music, facial expression, or even tone of voice can influence a customer's decision.
• Including video content within your blog/website helps you rank 53 times higher on Google. However, make sure you optimize correctly for SEO when developing a script.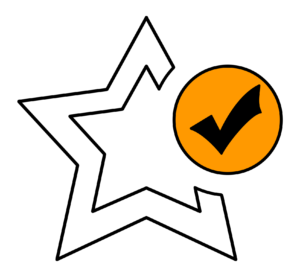 • Video content will boost your marketing efforts by increasing click-through rates. If you already started your marketing campaign but are not maximizing your profits, this is what you should try next.
• It is easier to track. Written content cannot be tracked that easily – you won't know whether your customers read through the whole article or skimmed through it, so you will not get helpful feedback to change your existing strategy. However, things are different with video content – you can track the exact amount of time people spent watching your video by measuring click-through rates.
• It is easy to demonstrate the authenticity of your products and/or services by promoting them through video means, especially if what you are selling is brand new on the market. People need live demonstrations to develop trust, and if you cannot offer them that per se, video marketing is the closest thing to it. Nowadays, more than 91% of businesses used video content (more exactly, explainer videos) to boost their profit rates.
• Catching the eye of the consumer – video content is more interacting than written content, and as a result, attracts more serious customers. If people are truly interested in buying a product or service, they will research it well, meaning they will spend time watching videos on the product/service they are interested in. Video content is therefore a better predictor or purchasing than written content, making it easier to analyze and predict consumer behavior.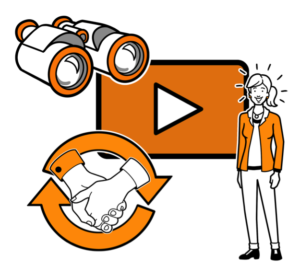 Pros of content marketing
• Written content is searchable – that means, people can search for keywords. When people are  searching for something specific, they will most likely click on the first written link that pops up.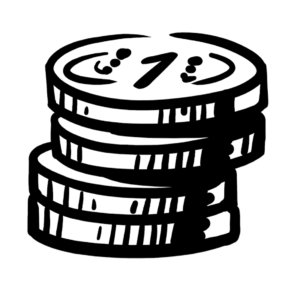 • It takes less time to edit – while written content is not easy to edit, proofread, and check for errors, the editing process is way faster than with video content. Also, it does not require that much expertise and time. Assignment writing tasks are also easier to delegate than video editing assignments.
• It saves you money – not only is content writing quicker to edit, but it is also cheaper. Recording podcasts or videos require certain costs, such as hiring a host, a professional editor, and distributing it to the public (making it accessible). Except for YouTube, it is way cheaper to distribute content via written content.
• It's easier to scan and skim – "since many users prefer to scan through content instead of taking in the whole information, it is smarter to use written content than video," according to essayedge expert, Man Humphrey.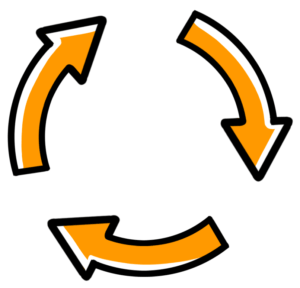 • The written content can be re-used – many marketers recycle old content when they are in need of a new one; this can only be done by reediting old posts and turning them into new ones; video content does not work that way.
• You will cut on costs by not having to use special equipment, such as sound recording systems or professional cameras. While some might try to create content using their smartphone cameras, this looks really unprofessional and is highly unrecommended.
• Even if you do end up using audio, you will still need to create written content in the form of a script. This is common marketing knowledge; marketers who think that they can run away from this responsibility will be easily tricked.
Conclusion
Let me provide a quick summary of what we've discussed.
Content marketing
Easily searchable
Takes less time to edit, does not require as much expertise and time
It is easier to delegate
It's cheaper
Content marketing is easier to scan/skim
The content is recyclable
Video marketing
Promotes high conversion rates
Has a more emotional impact on the customer
Helps you rank higher on Google
Boosts marketing offers by increasing click-through rates
Is easier to track
It helps you build confidence in your products
Catches the eye of the consumer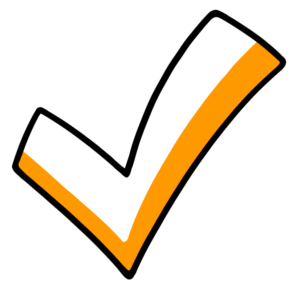 There are pros and cons to using both content and video marketing strategies, so it ultimately depends on you whichever you will use. Make sure you analyze your budget well and set proper goals. If you can do this accordingly, you will have no problem choosing between these two strategies. As a marketer, I would personally use a wise combination of the two. However, I must mention that including video in your marketing strategy is important, since it provides you and your business with leverage over your competitors. So, think well before making a final decision, and choose what is best for you and your situation.

About the author Michael Gorman
Michael Gorman is high skilled freelance writer and proofreader from UK who currently works at Thesis Rush Reviews. Being interested in everyday development, he writes various blog posts, discovers new aspects of human existing everyday, and provides essay help for students in need. Feel free to contact him via Facebook, check his Twitter, or check grade miners reviews for more info.