16th August 2019
7 min read
Management 4.0 – Entering Industry 4.0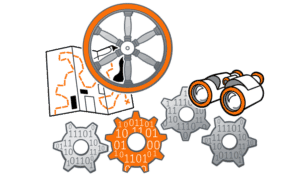 The exponential increase in technological advances leads to more complex relations – in the private sector and the business world. Work processes are accelerating, interdisciplinary links across departments increase, information flows faster and the expansion of links has become part of daily routines, as companies of all sizes participate in the global market.
Towards new standards

These developments characterize industry 4.0. In addition to the enrichment of working areas, it opens the possibility of greater linkage within the company which optimizes the entire value chain. 
With management being the heart of the company, the following applies: The importance of Management 4.0 as the logical step up increases as networking and cooperative work become more meaningful.
What accounts for Management 4.0?

Successful Management 4.0 promotes a company's digitalization as well as sustainable development. Ergo, it fuels new impulses, shapes the leadership style and enables reorganization. 
Do you want to benefit from industry 4.0? The key is to be open-minded towards change in your management, to question old patterns and to have the courage to try something new. 
In the following, you will encounter the answers to the most important questions regarding Management 4.0. Additionally, we will provide you with some hacks to transition your management to Management 4.0.
Transitioning your running business to Management 4.0 – a guide
Most importantly, you have to envision your company's success in an interconnected world. You commence with the development of a strategy that builds upon that vision and defines the pillars of your change process. A clear vision and strategy are essential to integrate change into your business. 
Changes aren't achieved overnight and understanding that change requires time is important. Step-by-step mitigation is key to incorporate the complex process.
Asking the right questions

Create an industry 4.0 migration roadmap for your business. 
The significant questions are: What technologies and departments are interdependent and must therefore be digitalized as a unit? Which departments provide the best starting point? Where are new work structures such as independent working groups, interdisciplinary work and flexible forms of work supportive? How can the efficiency be maintained in times of reorganization? Addressing these questions in the early stages of the reorganization reduces unwanted surprises and risks of failure in later stages of the process.
Communication is the key…
Prepare your staff for the upcoming change. In terms of Management 4.0, this exceeds training staff in technical advances and includes sensitization towards change and new forms of work. To counteract the impression of a sudden change, be sure to set time aside for the sensitization of employees. Ultimately, this will lead to less resistance towards new structures from staff and likewise productively engages employees in the reorganization of your business.
… yet culture is the lock
Upgrading to industry 4.0 requires new ways of working, ergo a corresponding working environment. Internalizing the values of corporate culture 4.0 and the transmission to all areas of the company is necessary to enable the required working environment.
Successful Management 4.0 – a checklist

1) Keep constant track of all relevant and required data.

2) Keep your performance, scalability, and accessibility in mind when introducing new tools. Current information technology trends especially in accordance with SMAC (Social, mobile, Analytics, Cloud) are highly relevant.
3) Make use of agile management methods and advocate their distribution throughout your business.
4) When aiming to positively influence the work environment, a leader's mindset is essential. Use this as a point of departure and provide the initial power of persuasion.
5) Does the upgrade to industry 4.0 create skepticism? Meet the employees and spread enthusiasm through professional development and training opportunities.
6) Fail Fast! Don't be afraid to make mistakes and confess to them. New forms of work and accepting the role of being a pioneer, requires courage and will put you ahead of your competitors.
Tips for a smooth transition
A prosperous Management 4.0 must exceed the simple execution of implementation plans. Conducting change successfully and preparing the company for future tasks that put you on the track to prosperity, requires communication skills. More specifically this means that change must be communicated within the company in a way that makes it easy for employees to accept the development and view it as an opportunity. Meeting staff's needs and addressing possible areas of insecurity and doubt enables a holistic approach that invites employees to contribute to the successful change of the company.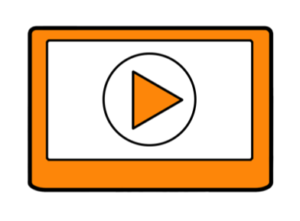 Efficient and versatile
Explainer videos are the ideal tool for your change! As they address the emotional mood of the target audience, they provide spot-on content and are easily integrated into the concept of industry 4.0. They are fluid, flexible, situative and individually applicable – ideal for new, interconnected work environments of industry 4.0. Explainer videos can be used across the disciplines as efficient and up to date ways of communication.
Change management
Explainer videos can be beneficial in change management as their emotional appeal positively counteracts employees worries and fears. The upcoming changes are displayed in a concise and comprehensive manner and match the voice that captures the staff's attention.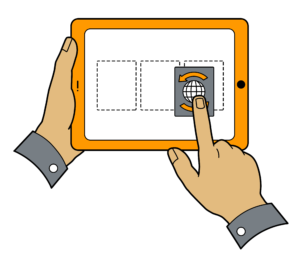 Professional development
Explainer videos serve as true knowledge booster when it comes to professional development. Within complex topics, they approach the transfer of knowledge through easily digestible 'information nuggets'. This clearly enhances the learner's motivation. In the long run, this leads to longer lasting and inexpensive knowledge transfer that reduces the panic of being buried in large amounts of information.
Explainer videos can further serve a dual function for employees 4.0 as they cannot only enhance professional development but also revive the knowledge database.
Recruitment
Showcasing easily accessible job vacancies online is not a new phenomenon of industry 4.0. Employers benefit by using clearly targeted strategies and incorporating videos to generate the attention of possible future employees. Well produced videos are characterized by a combination of appealing visual aids and truly relevant, target-oriented content. In the midst of generic written vacancies, a video sets itself and your company apart and directly addresses your preferred candidates. Additionally 'soft factors' such as the work vibe and atmosphere are much easier and trustworthily communicated through a video in comparison to text formats.
Contact us! We create explainer videos that draw on industry 4.0 possibilities and enhance corporate change.