21st October 2020
6 min read
Using Video to Accelerate Onboarding
Videos and pictures can be used to achieve a variety of goals throughout the onboarding process, for example, one might make a video introducing the company to employees online.
You can explain the history of the company and the industry through the use of explainer videos, adding value to the company. Such videos are filmed with high-level professionals in order to make the visual content more appealing.
In this article, we will propose some tips that will help you to create a video, that will help boost and accelerate the engagement of your employees. We will also tell our readers about the best online source that can help when it comes to downloading videos.
Five Tips that you have to follow in 2020 if you want to accelerate Onboarding!
If you are interested and are ready to start engaging your employees and your clients with your company, then here are a few tips that can help you out to get the best results!
Make the content interesting and engaging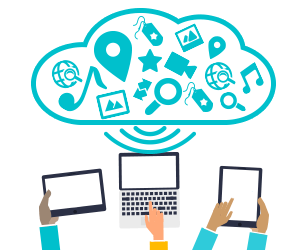 Video designing and making are not that easy as it looks and it requires a lot of experience and skill. The first tip we have for you during onboarding is to ask your employee to participate in them. Now in most cases, you should be aware that covering content can be very dry and boring, however, you cannot leave it there, otherwise, people would lose interest in the content, and you would never get views or a positive response.
You should find different methods to make your video content more engaging and enjoyable to the employees as well as the potential appliers. A professional should never be afraid of adding some humor and showing personality in the video content, this will improve the engagement of the video.
Keep your videos short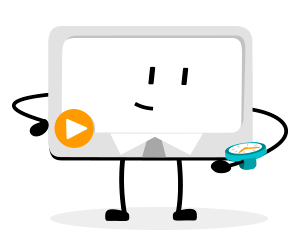 People today, like to use the video downloader tools available on the web, to save video content for later viewing and other aspects. As a result, you should attempt to make the content you are planning on publishing not too long. In order to not bore your new staff on their first day, provide them with crispy content to clasp their interest. Along with this, according to recent reports, people avoid watching long video content until the end, unless it is a film. You should try and cover only one topic in one video and keep it to around five to ten minutes and no longer than that. A six-minute video is much more attractive than an hour-long video.
Start from the top
Now, you should never drive straight into the complexities and nitty-gritty of the company; rather you must ensure that you are starting with the most high-level topics. These can include video content on your company's story, telling your audience about what you do and your day to day goals. You can also tell the audience about your target market and the customers you are catering to at the moment and the ones you are planning on taking onboard. You can gradually discuss each topic in every video, leading on to telling the team about specific departments and jobs and also about the job functions!
Inspire your audience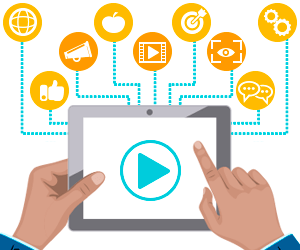 The video itself is a very powerful tool and experts use it to build a powerful and emotional bond and connection with their audience. Inspiring videos, including the history and specific details of the company's achievements, can be very intriguing, this is why we recommend it. You can tell the employees who have worked hard and have made a major difference in the achievements of the company. You can also motivate the new team with a heartwarming speech and welcome note.
Offering further opportunities
In onboarding content, it is always very important that you talk about some other opportunities. These can simply be about learning but also about improvisation. Videos are the greatest way of adding or giving this message to your new team. You can highlight some of the best additional resources, helping your team engage with the best programs and training resources that they can enjoy along with their job. You can also communicate all of the important HR policies to the team. This will help them complete onboarding.
Some important Video related tools in 2020
Some tools that can help you design and make the perfect video; you can use Canva and other platforms like PicMonkey and Fotor etc. Likewise, many online video downloader tools can be used by people to save videos from the internet. Sometimes employees want to save the video content that has been published for onboarding. They can use the online video downloader by SmallSEOTools.
This free online video downloader can help save a video in just 3 steps. One can add the URL of the Video in the tool, it will simply save the content, on a one-click basis! It can be used by anyone who wishes to save content from the internet. You can save videos on all devices from any website!
Author's Bio

Fahad is fascinated with "Understanding" people. It's actually what drives everything he does. He believes in a thoughtful exploration of how you shape your thoughts, experience of the world.