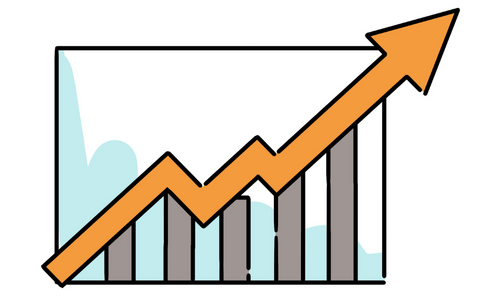 2nd September 2020
6 min read
How to Track Video Progress Statistics With Google Analytics
In 2020, 85% of companies use video marketing for promotion. This is because users like the content. Experts predicted that in 2021, people would spend 100 minutes a day watching various videos. However, the indicator was reached in 2020. Similar circumstances increase the relevance of using video marketing. And you can achieve effective application only by tracking your video progress statistics and adjusting the strategy. We will tell you how to do it.
Stay with us and find out how to integrate your familiar tool and innovations to achieve maximum promotion efficiency.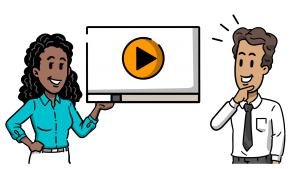 How to track video progress statistics using Google Analytics
There are 3 steps to set up event tracking and start exploring video progress statistics. Next, we describe the sequence of actions in the format of the instruction. That is, we indicate the buttons and icons that should be noted.
Stage 1: Setting up variables
The required variables are initially present, but not configured. This is done in this way:
Variables -> Configure -> "Video" -> select all variables
Stage 2: Create a trigger
Triggers -> New ->

We invent and enter a name (preferably a simple type: "Video from YouTube").

Select trigger type

-> Video from YouTube

(appears in the drop-down menu).

"Start,"

and

"Finish,".

We do not change the

"DOM Ready"

settings. They will provide a trigger when a sufficient amount of accumulated data in the browser.
Additional trigger settings:
The settings of pause, search, buffering, and progress allow you to start a trigger at a certain percentage of completion of viewing. You can also configure inclusion at a specific minute or second.

Check the box next to "

Add JavaScript API Support

." This will allow you to insert a video even if you are not using the API.

Save

.
Stage 3: Tag creation
Tags -> New -> Invent and enter a name

(something simple, as is the case with a trigger).

Choose tag type -> Google Analytics: Universal Analytics

(will be in the pop-up menu). This does not need to be done if you managed to switch to App + Web.
Event setting
Track Type -> Event

(will be on the list)

.

Field "Category" ->

Enter a title. Simple, which will be convenient to work with in the future. For example,

"video views."

Locate and click the Lego icon (located to the right of the field "Action") -> from the list of variables, select "

Video title".

Click on the Lego icon to the right of the

"Label"

field -> from the list of variables, select

"Video Status".
Additional settings:
The Lego symbol to the right of

"Values"

-> select variables (configured at the first stage).

"Percentage of video"

(will be in the list). This option allows you to see how many videos of all the visitors are watching.

Instead of "

Hit Without Interaction

", select

"True".

Changing this option will allow you to get more reliable data about the number of failures. Eliminates the likelihood of an event affecting them. If "

Hit without interaction"

is left, then sessions accompanied by video viewing will not be taken into account as returns.

Find your Google Analytics settings. You must add the tracking identifier that is specific to your account.

Select a trigger for the new tag. To do this, just click the mouse anywhere in the white field "

Triggering

".

In the list, select

"Video from YouTube."
Stage 4: Sending to the site
To do this, you need to find the blue button located in the upper right corner. Thanks to the tag manager, you can record the created container.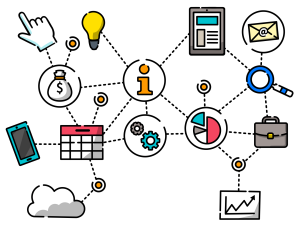 Promotion on the Internet has enormous potential, and to get the best results, you must give preference to an integrated approach. Therefore, each business should consider several traffic channels and not stop on one. This approach makes it possible to find the best sources and optimize the budget. In particular, if you are currently using YouTube video advertising, then SEO promotion is also worth considering. 
Remember, doing search engine optimization cannot do without keywords position checker, and other tools that allow you to track results. Only a regular assessment allows you to improve the effectiveness of marketing activities. 
You must view the position, page progress of your site, and monitor the demands of competitors. The modern market is so dynamic that it is impossible to stand still. Therefore, only those companies that keep their finger on the pulse and always question their decisions and test new hypotheses survive and succeed.
A well-chosen package of tools in combination with advanced analytics will allow you always to be one step ahead. Therefore, make a choice carefully and be prepared for change.
Conclusion 
Video is a marketing tool that has long been shown to be effective. The competent use of video progress statistics and tracking of results allows you to get the maximum benefit for the business. Use our recommendations to ensure this.
Author's Bio


Eliza Medley is an experienced writer and psychologist. She is actively interested in management, new technologies, and writing motivational articles. And also trying to go with time with modern trends. Inspires people with her work to learn new things and reach new heights. Follow @Eliza_Medley on Twitter.