16 Tips for Optimizing Your Hybrid Workspace
The modern workplace is a digital landscape of overlapping devices, screens, and locations. Hybrid workspaces provide employees with the best of both worlds for more productive collaboration. 

Having a hybrid workspace allows for those employees who wish to come into the office and those who don't wish to work from home.
Why Is Optimizing Your Hybrid Workspace Important?
A hybrid workspace blends on-site offices and meeting spaces with remote workstations. Having a hybrid workspace means that your employees can either work in the office or from the comfort of their own homes. 
The result is a flexible workplace that accommodates both personal work and interaction with coworkers.
These hybrid workplaces are growing in popularity due to their many benefits, which include:

– Saving time and money 
– They boost employee productivity for increased office returns.
– Building stronger teams 
– Creating an enjoyable workplace culture
– To boost employee experience and morale
– To provide a better work-life balance for office workers
– Fostering innovation in your business strategy
In a recent report about future workplace preferences, approximately 53% of the respondents said they would prefer a hybrid arrangement. Another 24% of respondents said they would like to work exclusively remotely. These numbers show that most employees are looking for more workplace flexibility.
The Challenges of Hybrid Working
There are some challenges come with a hybrid workplace model that employers and employees must be aware of if they want to succeed with this type of arrangement. They include: 
Culture
Different cultures have different approaches to work and efficiency, so remote workers might have some adjustment periods when it comes to getting everybody on the same page.
Finding Balance
Some office workers struggle to balance their work and home life. While at work, they might be thinking about what they need to do when they get home or vice versa. It can be easy for remote employees to continue working into all hours of the night since their work is always right there. Not shutting off or being able to put work to the side once the working day is over can lead to fatigue.
Boundaries
In a hybrid environment, there aren't as many physical boundaries. Remote workers are mobile, which means that they can operate from whichever location they wish. This causes challenges mainly with pay expectations and working hours.
Communication Challenges
It can be challenging to get your point across if you cannot see your coworkers face-to-face regularly. 
16 Tips for How To Optimize your Hybrid Workspace As a Business
As business leaders, we discuss practical tips for optimizing your physical-virtual hybrid offices. 
Train & Put the Right Managers in Place

Ensure you have a variety of managers who can take care of their employees, and those managers are well-trained for all your business processes. You can conduct online forms of training such as onboarding, orientation, mandatory and soft skill training, and regular performance reviews. 
Automate Daily Processes
Use digital tools to automate some of your day-to-day processes so you can focus on managing people and projects. Turn tasks that would otherwise be mundane and time-consuming into software solutions.
Use The Right Tools
Communication and remote collaboration tools are a big part of effective dynamic workplaces. Many services out there can help boost productivity at work and make things easier. If you haven't explored them, it's time to start.
You can also use video conferencing tools for improving the hiring of remote workers and onboarding tools to get the training they need without someone standing over their shoulder. It's also important that they have remote support available whenever they have technical issues along the way.
Have Frequent Online Meetings
When your employees reside across multiple time zones, setting aside a specific daily time to hold online meetings and discuss what everyone has been working on is essential. Doing so ensures that you stay in sync with each other even when you aren't physically together.
Promote Communication Within and Across Departments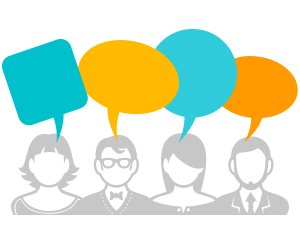 When business leaders have employees across multiple locations, they must work on ways to increase communication. One way is using remote collaboration tools, such as Slack or Chanty, that allow your remote employees to contribute and easily access information. Slack is an instant messenger platform that allows employees to quickly communicate.
Have an Online Knowledge Base
You can share all your core business processes or how to troubleshoot common problems through a database with ready-made explainer videos. The benefit of having them online is that you don't have to answer those questions repeatedly via email or phone, but you can direct employees to them. 
You can use tools like simpleshow video maker to create explainer videos for your employees that cover the basic business operations or specific in-depth processes.
Make sure to include a human resources organizational chart in your knowledge base so that every employee knows their role and responsibilities.
Review Your Company Policies
Reviewing company culture and policies every few months is an excellent way for the company leadership to ensure they are current and followed by all employees. These policies include dress code, cell phone use, alcohol consumption during work hours, overtime, and sick leave.
Create Defined Expectations & Positioning for Your Employees
Ensure employees have a clear idea of their goals and what benefits they can expect from their position within a hybrid organization. Without these defined expectations and positioning, employees can quickly feel unclear about how they fit into an organization.
Monitor Employee Productivity
Performance management is a way to make sure that employees are working efficiently and aren't slacking off. It also shows employees that you are invested in their performance and provide them with ways to improve.
Have Team Building Events
Building team morale is a great way to boost productivity and can help you develop some great ideas. The best team-building events are often simple, affordable, and accessible for all employees, regardless of location.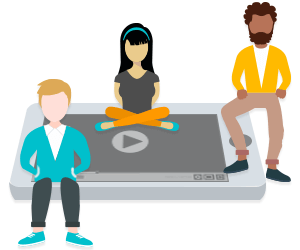 Make It Equal for In-Office & Remote Employees
If you have office workers and others who work remotely, you must ensure they're all working on equal ground and getting managed the same way. When everyone is on a level playing field, it's easier to build a team spirit and to build cohesion.
Prioritize Mental Health & Well-Being
Stress can cause mental and physical symptoms to flare up, so it's essential to prioritize employee wellbeing. Make time for your employees and create a schedule that allows them to dedicate time towards self-care.
Be Flexible
Ensuring that your workspace is a good fit for all employees is crucial. Be as flexible as possible when accommodating individual needs to boost employee motivation.
Restructure Your Physical Office Space
Redesigning or rethinking your physical office space can significantly impact productivity. Ensure you are taking advantage of your areas to increase collaboration and organization.
Promote Equity, Diversity & Inclusion
You will struggle to innovate and grow if you don't have the diversity of thought, background, and experience that leads to diverse ideas and opinions. Therefore, organizations must strive toward diversity and inclusion by valuing all individuals. 
Listen to Your Employees
A great way to optimize your workspace is to consult with your employees and ensure they are happy with their work environment. It can be as simple as setting up an anonymous employee survey or conducting an informal chat with them during breaks.
Wrapping Up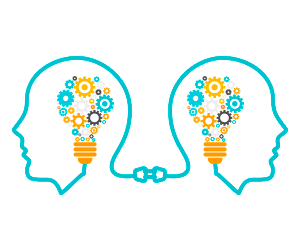 The hybrid workspace went from a global necessity to a lasting trend, and employees are moving away from traditional offices and embracing more flexible workspaces. 
Having a hybrid workspace in these changing times is vital.
Especially if you wish to provide employees with everything they need in order to be happy at work and perform to their best ability.
If you're thinking about making that move, utilize these tips to help make your transition seamless and as effective as possible. The last thing you want is to waste precious time and money.
Author Bio
This article was written by Sam Hops. She is a content writer for MarketSplash – a digital magazine that covers design, eCommerce, digital marketing, and entrepreneurship-related topics. Sam is passionate about all this digital marketing but has a particular interest in graphic design and social media.