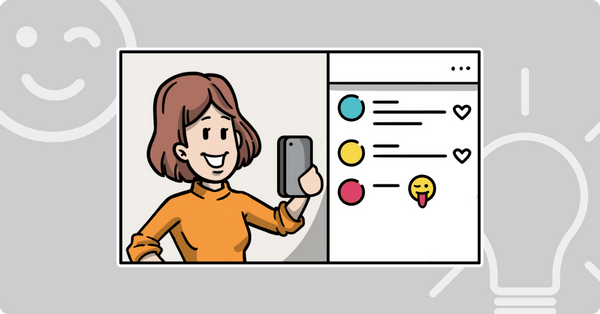 1st August 2018
4 min read
A Guide to Creating Top Rated Testimonial Videos
Have you ever googled "testimonial videos"? If you have, you will know that the web is full of examples and tips. While quotes on your website are a great way to create trust regarding your brand values and company services, there is one problem. The full reviews are often lifeless, dull, and may not reach the outcome you were hoping for. But rest assured…we have you covered! With explainer videos and a few tips and tricks, your company will be able to create top rated testimonial videos that capture your viewers, build confidence in your services, and gain new customers.
A Guide to Creating Top Rated Testimonial Videos
Before we set you off to give it a try, let's look at the different steps you should consider one by one, starting at the very beginning.
What is a testimonial video?
Put yourself in your customer's shoes for a minute. They are on a mission: they might be uncertain, not sure which route to take, or even what the final destination might look like. What they know is that they have a problem, and they need a solution. This is where you come into play. While you see no doubt in your products and their benefits, prospects require validation, and hearing it from someone outside of your office is more persuasive and reassuring. Testimonials serve as proof of your services, they are evidence that the solution or services in fact solve the challenges of your customers. While written testimonials tend to cause hesitation in reliability, videos show a greater effort, are more difficult to fake, and therefore are seen as more believable. Here are some tips for finding the best video production company to help you create your testimonial video. 
Length
First things first, your video needs a frame and this includes a time limit. Keep it under 2 minutes and break it down into 3 parts that lead you from the customer identification to their challenges, and finally to your individualized solution.
Structure
With that in mind, go into depth at each step of the process. Roughly spend about 30 to 45 seconds on each section.
Who is the customer?
While you introduce the audience to your customer, make sure to also include your logo that subconsciously starts to build a connection between customer, your company, and prospect. Help your audience get a sense of your customer, their personality, and area of expertise. 
What problem did they face?
The next part is crucial as you are trying to create convergence points. As you describe the problem in a simple yet precise manner, you allow for connection of your customer's problem and your prospect's challenges.  Use the dramatic arc to help tell your story.
How did your product solve the problem?
It's your time to shine. While you try to convince your prospects of your qualities, keep in mind that realistic expectations are more likely to win them over than exaggerated attempts to set yourself apart. Keep it short and make the time frame count. While a good script is key, you can raise the bar using supporting visuals that show details of your services. This creates trust and reassures the benefits of your company.
Engage
Before your video is ready to hit your website or become the message of your newest marketing campaign, make sure to complete the circle. Engage your viewers by addressing them directly. This shows your confidence in providing the right solution for each and every user provides a personal touch and increases memory retention. Show your logo and make sure to end with your company's slogan or a catchy phrase that gets your name stuck in their heads.
All aspects checked? Then no obstacles are left behind to create your next top-rated testimonial video!