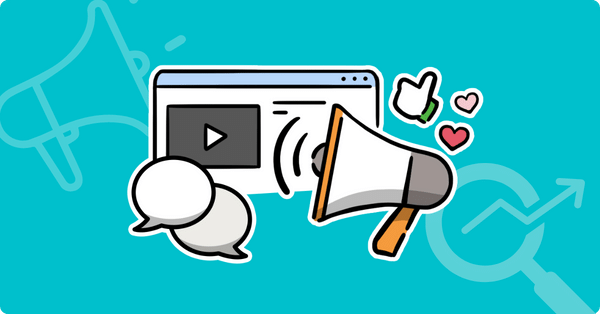 15th April 2020
7 min read
5 Marketing Ideas to Keep Your Customers Engaged During Coronavirus Lockdown
The coronavirus pandemic has left us all shocked and desperately waiting for the world to get back to normal. While you can't predict the future, you can do your best to keep your business afloat. This situation has left many businesses questioning their existence. The best you can do right now is to build your relationship with the customers by reviewing some of your marketing ideas.
No matter whether your business is still up and running or you had to close it temporarily, you shouldn't allow your customers to forget about you. Customers' engagement can be in high rise if you play your cards right. Self-isolation is the reason why people spend more time online and now more than ever your online presence will come into the spotlight. That is why a review of your marketing ideas is a good idea, especially now.
Get inspired by the following marketing ideas that will engage your customers during the lockdown and help you build trust and loyalty.
1. Do Interviews with Experts and Influencers
Add some variety into your content by publishing interviews. Your customers will appreciate your effort to share insight from important people.
Reach out to industry experts or influencers related to your brand. It is crucial that the interviewee and the topic is something your target audience will be interested in. For example, if you are a digital marketing company you can do an interview with personalities like Neil Patel, an entrepreneur whose marketing blog generates over 3 million visitors per month. 
You can do an interview online, edit the content, and post it on your website. Enable users to leave comments and share their opinion. 
2. Make Videos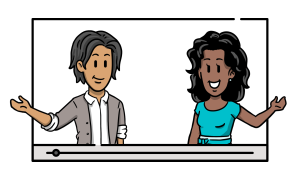 Videos are one of the most engaging content, as well as one of the best options when considering your marketing ideas and efforts. Their dynamic keeps the users' attention longer than written content or images.
Create fun and informative videos and you'll get customers to notice you. Some examples of the video content you can create are explainer videos, tutorials, announcing a new product, how to stay safe during coronavirus, etc. 
Concerning the creation process, here are a few tips you should consider:
3. Create Polls 
What could be more engaging than directly asking customers for their opinion? Show how important customers are to you by creating polls.
Social media knows how fun polls are which is why Instagram introduced Instagram Story Polls feature. Ask your followers anything from how they spend their time in quarantine to what type of content they would like you to publish. Provide them with through-provoking questions and wait for the results.
The information you collect can help you create better marketing campaigns in the future as well as to adapt the content to the customers' liking. You can turn the results of polls into content for your customers. Read through editing services reviews and find competent writing and editing services that can use the data to create interesting content for your website and social media. 
4. Increase the Number of your Blog Posts
With more time on their hands, people will turn to the internet to find quality content to read. This is your time to boost your website's SEO by publishing fresh content on your blog regularly. HubSpot reports that companies that post over 16 blogs a month get 3.5 times more traffic than those who are less consistent and post four or fewer times a month.
If you don't even have a blog, you should start one as soon as possible. Blogs are great for generating traffic. Once you get users on your website, they can easily wander off to browsing through your products when they finish reading the post.
Attract visitors with interesting topics and keep them on your website with high-quality content.  Encourage users' interaction by ending the blog posts with a question that users can answer in the comments section. 
5. Start a Challenge
Challenges are one of the most trending content on social media. Come up with an interesting challenge and it can go viral in no time. 
Provide users with some distraction by challenging them to complete a certain action. This does demand some extra creative thinking but if you think of something good, the outcome can have an extremely positive impact on your business. You will also need some support from your employees and acquaintances to spread the word about the challenge and take part in it.
The challenge needs to be something users can do at home. Let's say that you are a makeup brand. The type of challenge you can start is doing a makeup look in under 1 minute. Using Instagram's features like Stories and IGTV is a great way to get people to know about the challenge. If you add a hyperlink on Instagram that leads to your website, you'll be able to get motivated direct traffic in addition to boosting your social media accounts.
Final Thoughts
There isn't much that brands can do right now concerning their marketing efforts except to provide customers with engaging content. Reviewing your options and using the marketing ideas listed above can be a good start. If you employ your creativity and interact with your customers through content and email newsletters, you can take your relationship with the customers to the next level.
Maybe you can't increase the sales rate right now but you can build trust. Every step you take now will make an impact in the future, remember that. 
About the author

Daniela McVicker is a creative writer and content editor for education websites including TopWritersReview. Besides, Daniela has been applying her knowledge of psychology and marketing in order to contribute some valuable insights to website owners who want to find and apply best practices and innovative approaches to improve the user experience.