26th January 2022
9 min read
How to Create an Engaging Company Culture Video
As important as building a positive work culture is for an organization, it's now also one of the first few things job seekers consider before deciding who to work for. In fact, in a survey by TalentBoard, 35% of job seekers said company culture is the most valuable marketing content for them. Meanwhile, more than 20% said they look for information on company values, answers to "why" people want to work there, and employee testimonials.
While this can be quite a handful, the best way to cover all this information and promote the workplace culture you worked so hard to build is by making a company culture video.

These videos give potential recruits and customers a glimpse of what it's like to be a part of your organization. They don't only show the work you do and the products/services you offer, but also the people who make it all happen.
Here's a great example of a corporate culture video by Salesforce—it includes powerful music, snippets from events, employee interviews, and highlights the values the company stands for.

To help you create an impactful video like this, we've compiled some tips and tricks you should keep in mind when making a company culture video. Let's dive in!
5 tips for making an engaging company culture video + examples
Highlighting your brand's story and personality, corporate culture videos are a great way to attract like-minded people to work with you.
While all the tips for making a killer video apply to them as well, here are some crucial things company culture videos demand of you:
1. Know your goals behind making the video

The first step in creating a successful culture video is to know your objective and who you're trying to reach through it. This will determine the message you convey in your video and where you distribute it.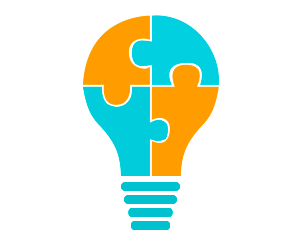 Now, your purpose can be to paint your company in a positive light and encourage suitable people to apply—much like an employer branding video. For this, you can focus on employee testimonials, why people love working at your company, the benefits it offers, etc.
Your website (particularly the "About Us" and "Careers" page) and platforms like LinkedIn are great places for such videos.
Or, your goal can be to give your customers a deeper look into your brand—to help strengthen relations with them and build loyalty. Sharing your video on social media or your marketing emails can be helpful here.
You can even make such videos for internal communications—to help new employees get to know your team, work style, what your average workday looks like, or make announcements.
Consider this video by Atoms, for instance, where they're telling viewers the story behind their product, values and mission as a company—perfect for recruitment purposes and building client relationships.
2. Showcase your company's personality
The idea behind a culture video is to portray who you are as a company authentically. Pretend to be something you're not, and you'll risk attracting the wrong candidates or losing people's faith in your organization.
So, before you start planning and shooting the video, brainstorm your company's core tenets and values that you'd like to highlight in the video.
Some questions you can think about are:
• What are your vision and goals?
• Why do you do what you do?
• Why would people want to work with you?
• What are your values?
• What makes your company unique?
Next, think of how you can convey these themes and topics in a story. Telling a story through your culture video will help communicate what your company stands for while keeping viewers hooked and building stronger connections with them.
Cirrus Logic did an excellent job at this. Without saying a word, they conveyed their company's story and values—all creatively and engagingly.
3. Choose the right format for your video
A company culture video can take various forms, like:
• Employee interviews
• A documentary-style video
• "Day in the life" videos
• Behind-the-scenes
• A tour of the space
• A look at your company's social work
• "Why do you love your company" style videos and more.
What's important is to choose a format that best suits your goals, audience, and the message you want to communicate.
Consider this documentary-style video by Zendesk. Made to attract candidates, it includes shots of the offices, employees working—and even the volunteer work they do, and a voiceover narrating the brand's story.
You can even play around with formats—like mixing to-the-camera employee chats with snapshots of your workplace to make your video more exciting and engaging.
4. Pen down a script
Culture videos are supposed to give an authentic look at your company, but even so, you should put together a basic script before you start shooting. This will help you understand how to proceed, what to cover, and the shots you need to take.
As with any piece of content, incorporating stories and strong imagery can help make your video memorable.
And remember, for an interview or behind-the-scenes video, it's best to use the script only as a loose outline and encourage employees to express themselves freely.
Hubspot's culture video is an excellent example of this. Its introduction was planned, but the employee testimonials feel raw and authentic.
5. Feature your employees in the video, not actors
Culture videos are a way to humanize your company and break the barriers between you and your audience. And your employees, who know and understand your company's ins and outs, can best help you achieve this.
So, instead of hiring actors, look within your company—approach employees from different departments and ask them if they want to participate in the video.
Having actual employees share their journeys and why they love working with you will make your video more engaging and effective. Besides, getting employees involved in an exciting exercise like this can also boost their morale and loyalty towards the company.
Dell's video does a tremendous job at this—it has actual employees sharing personal stories, which helps build deeper connections with viewers.
And well, if you can't feature your employees, then getting muppets in your company culture video as Dropbox did is also a great idea!
Create your own company culture video
Your website can highlight your company values, culture, and employee testimonials, but company culture videos can bring them to life and show that you practice what you preach.
The best part is, making such videos isn't a hassle. Just keep the tips discussed above in mind and use a video maker like simpleshow, and you'll make a solid corporate culture video for yourself.
And remember, the mantra for an amazing company culture video is—keep it fun, authentic, and let your unique personality shine through!
Authors Bio:
Alex Garcia is a content editor and writer at Writers Per Hour. She enjoys writing (and reading) about small business marketing, entrepreneurship, and design. When she's not writing, she's probably learning a new skill.