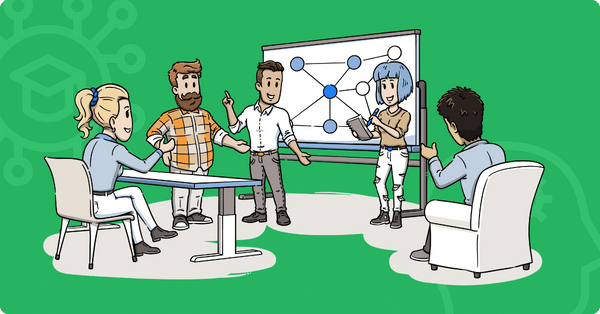 17th November 2021
8 min read
6 Perfect Ideas for Improving Employee Engagement
In the past, employees were happy with their job if they had steady paychecks every two weeks. Today, that's not enough to keep them engaged and motivated at work. The modern workplace requires more from employers than ever before. If you want your employees to be happy and productive, you need to ensure that your employees love coming to work, and it all starts with setting the right expectations.By explaining all work-related topics so that everyone can understand and ensuring that all your employees are on the same page and pushing towards the same direction, you'll get the most out of every opportunity while ensuring that employee engagement keeps increasing.
In this article, we'll look at some of the ways you can engage your employees and foster a better work environment that empowers them to be the best they can be while being loyal to your company for a very long time.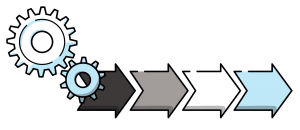 How To Improve Employee Engagement At Work
As we mentioned, setting the right expectations on day one (and every other day after that) is critical. This can be achieved in various ways; however, we've found that using videos is by far the easiest and most effective.
Here are some ideas for catching your audience's (i.e., employees) attention with videos and improving engagement in your company today:
1. Hire the right people for the job


Hiring the right candidates is essential to build a team of high-performing individuals who will help you achieve your goals and lead your business in the long term. By using explainer videos as part of your recruitment, you can create a hiring process that is both engaging and transparent.
You can communicate what you're looking for in your candidates, plus the value they'll bring to the organization by using videos that will help potential candidates understand exactly what it's like to work with you.
2. Explain your vision to current employees
To get the most out of your staff, you need to tell them why they're a part of your organization, what its mission is and what role they play in achieving the bigger picture.
Let everyone know that they play a key role by explaining why their work matters and how it contributes to the company's goals' achievement.
Using explainer videos can help you achieve that by creating a clear picture of what your mission is, what is expected on a day-to-day basis, and what the future holds for your business.
You also test and tweak videos you create regarding your vision using A/B testing tools to ensure that you drill down on the message you're sharing until everything is clear to all people involved.
3. Celebrate occasions with small yet insightful things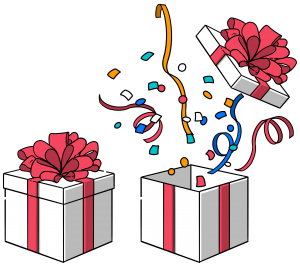 Offering cake and ice cream in the break room on a random Wednesday afternoon might not cut it anymore (and at least if you do this, make sure the cake tastes delicious).
There are many ways managers can surprise their employees and show them they're appreciated during special days without breaking the bank while also improving their working relationship.
Creating individual videos that combine pictures and videos taken during special work moments as they happen (and that feature the employee in question) is a great way to make any occasion memorable. It also doesn't take much time to show how much your employees matter to you.
4. Host monthly workshops on topics relevant to your employees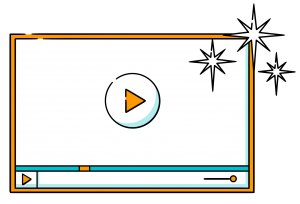 What if you could get your employees to run workshops where each idea is heard, understood, and implemented?
You will have the resources to do that with explainer videos, and it doesn't necessarily mean spending big money on it. Using explainer videos, you can host a monthly workshop that focuses on everything from creating the right bug tracking system to what your employees think about working in teams.
Also, if you're involved in remote training and upskilling, using explainer videos ensures that everyone understands the same message without getting lost in translation. Of course, you'll still need some type of webinar platform for live training sessions and workshops, but explainer videos are a great way to complement those efforts.
Educating your workforce is not an easy task – anything that can help with this process shouldn't be underestimated.
The great news is that these workshops can be both fun and insightful – therefore increasing employee engagement in the process.
5. Organize an office challenge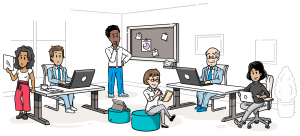 This challenge might take place over weeks/months for bonus incentives, such as a company-wide fitness challenge where employees compete to see who's lost the most weight or can lose it fastest (with prizes awarded).
What better way to introduce an office challenge than to use simple videos that will show employees what they'll need to do to win?
Using videos as branding tools for your company will ensure that what you're doing not only increases employee engagement but will also cause high-skilled employees that work in similar industries to stand up and take notice.
This might even be a great way to get the ball rolling when it comes to attracting new talent to your company – and who doesn't want that?
Final thoughts on Improving Employee Engagement
In conclusion, employee engagement is no longer just about keeping employees happy in the workplace – you do need to go the extra mile to look after your employee's well-being.
If you want to improve employee retention rates and get ahead of your competition, use videos to engage your employees and communicate the company's message.
Compelling videos will help you tell your story, engage more of your workforce and attract potential applicants for new roles – and that's a big deal that shouldn't be taken lightly.
There is no better time than now to take video production into your own hands and create videos that employees not only want to watch but want to share as well.
By implementing these ideas into your workplace and creating videos using a tool such as simpleshow video maker, you'll be well on your way to improving employee engagement and keeping everyone happy.
Author's Bio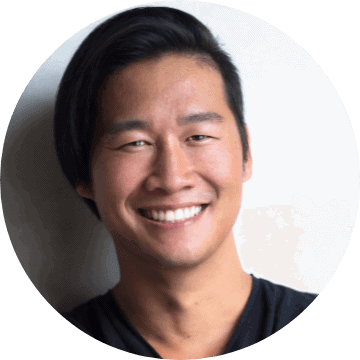 Hanson Cheng is the founder of Freedom to Ascend. He empowers online entrepreneurs and business owners to 10x their business and become financially independent. You can connect with him here.