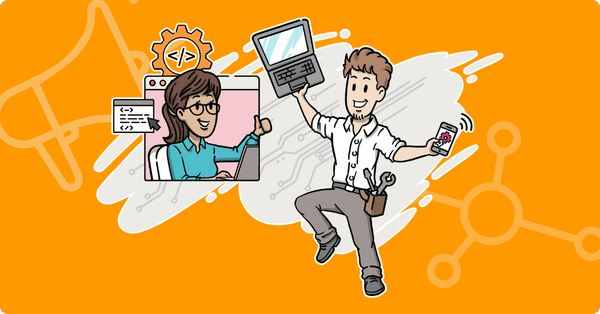 5th August 2019
4 min read
Ed Tech Trends in 2019
2019 increasingly sees enhanced learning experiences thanks to continually improving technology. Educators who embrace new Ed Tech tools reap the benefits as innovative technology has the potential to truly engage and motivate students. The reality is that learning in 2019 is progressively digital! Let's look at some of the Ed Tech trends that 2019 offers.
1. Laptops
As access to technology is getting better, the use of laptops and other mobile devices are becoming more common. Not only is device weight decreasing, but choices in terms of affordable devices with inexpensive software are increasing. This means that in 2019 we are moving closer to the possibility that every student has a laptop in school. Research can be done without delay. Work previously done on paper can be transferred to electronic devices – from laptops to tablets to smart phones. No surprise then that classrooms will increasingly embrace laptops as part of the normal school day.  
2. Wi-Fi
When it comes to Ed Tech in 2019 we see Wi-Fi connections being more readily available. The more mobile the environment, the more dynamic the learning and teaching can be! It is just so much more convenient to operate a laptop, tablet or mobile phone from anywhere in a classroom, from any desk or from any student in the classroom. (Applications like Airtame will increasingly be seen in use in 2019 that makes this possible.) As we enjoy more ways in which to access applications and communicate online the 2019 classroom makes optimal use of Wi-Fi.
3. Interactive Whiteboards

In 2019 interactive whiteboards have become an integral part of the classroom too. They allow for more interaction between students and teachers. Again, the increased affordability of smart solutions makes this more accessible to everyone in education. Interactivity provided by smart boards means that lessons can be far more engaging. It also means that teachers can accommodate a variety of learning styles. (Interactive whiteboards cater for tactile learners, visual learners as well as audio learners.) And so, a relatively simple Ed Tech device ensures that teaching is engaging, effective and exciting.
4. Gamification
Gamification heightens comprehension whilst also assessing levels of learning. This will be used more and more in 2019. Gamification tools like Socrative come to mind. It is a fun and effective tool that engages students and helps teachers to assess students on any device. (With a simple quiz or space race game students can have fun and learn at the same time while teachers use student performances to generate detailed progress reports.) With more smart devices available in 2019 gamification becomes a more feasible classroom activity that also helps to improve retention and comprehension rates. If electronic games are part of our everyday life, why can it not be part of the classroom!
5. Immersive Technology
What better way to learn than to be immersed in the field of study. Teachers no longer have to only rely on school trips to give students first-hand experience. Now they can make use of immersive technologies to take students to the museum! (By merely using a mobile device and AR technology ancient objects can be brought into the classroom for students to "see" and almost touch!) With VR tools (like Google Expedition) students can swim on coral reefs, visit outer space or even take a trip through the body's circulatory system! Moreover, with students in realistic scenarios, created through digital environments, higher comprehension and retention rates are achieved. AR and VR are two technologies whose potential will continue to increase in classroom use in 2019. 
Innovative Ed Tech enhances learning and makes the classroom an exciting place to be! Modern technology allows teachers to reinvent ways of teaching. It provides teachers with empowering tools that are, in fact, also becoming quite indispensable! Ed Tech in 2019 will continue to support excellent teaching and optimal learning.