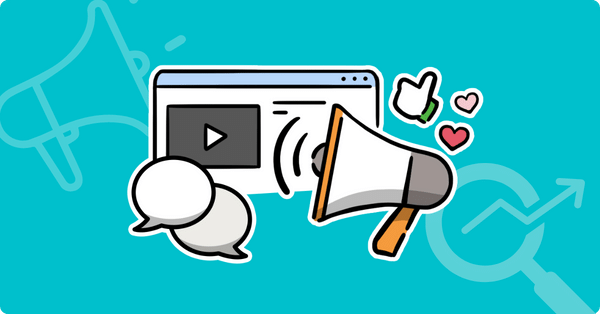 19th June 2019
9 min read
5 Examples on How to Use Explainer Videos in Marketing
Most people are visual learners which makes videos the new marketing gold mines because they help them absorb information easily and in a very short time. Using videos in your marketing materials can help boost their effectiveness. While including the word "video" in your email subject line can increase open rates by 19%, explainer videos on landing pages can increase conversions by as much as 80 percent.
Why is that? Simply because more and more consumers prefer watching a short video to learn more about a product than waste a few minutes reading about it. A good explainer video is supremely shareable and can help with branding and awareness.
Read on to find out the best 5 examples on how to use explainer videos in marketing your company.
Product awareness
Explainer videos for product awareness or differentiation are probably the most common use of explainer videos for marketing. Using explainer videos for product awareness isn't about telling your audience that your product is the best solution for their problems but rather about showing them how it works and how it can fix a problem they are facing.
A series of videos on your website to guide potential customers to purchase is essential because today's customers go through more than half of the buying process on their own. Most companies use explainer videos on their landing pages to influence their visitors to stay longer on their website leading to an increased possibility of making a purchase.
Explainer videos that describe products have appeared as a solution to the hesitation of consumers to purchase products or services online. There is nothing to judge about their hesitation because not having a clear idea of how a product looks and works could lead to making a purchase that will make them waste their money.
Thus, by including a product explainer video, describing the features, and showing consumers exactly what it does, it will result in urging the customers to make the purchase. This video from MuleSoft is a great example of how an explainer video can help buyers learn for themselves how the company's product works.
Company culture
An explainer video is a great way of showing consumers and prospective employees the culture of your business and what kind of people work for your company. Within your video, you can show how the average workday goes and attract both consumers and skilled employees that will empathize with your brand.
Company culture explainer videos are ideal to be placed on your "About us" page of your website. All visitors will get a quick idea about your brand and feel more engaged to find out more about your products or services. Also, explainer videos can translate the corporate culture to new or prospective hires more easily and make them relate with your company straight away.
Telling your story to the world, showing views who is the team behind your projects and how you bring your products to life is one of the best ways to boost trust and position yourself as an expert in your industry. Your viewers will see that you're not just another corporate entity, but a team of actual human beings who they can relate to.
Internal training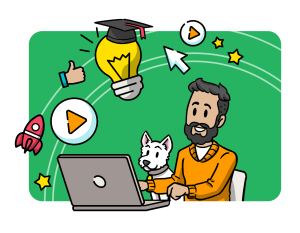 Explainer videos for training employees are a unique and engaging way to make sure that yo
ur employees retain the information they need for working more efficiently. It seems that using animated or whiteboard explainer videos as a tool for training employees is nothing new. They are used by companies worldwide that understand the importance of helping their employees get closer to their corporate culture, obtain new skills, and stay informed about the latest trends.
Instead of the classic instruction manuals and face-to-face seminars that may bore the employees, explainer videos can be tailored to the employees' rhythm and their entertaining style will catch their interest making the learning process more efficient. There is a multitude of studies that support the memory effectiveness of visualizing the message rather than just hearing it. Apart from displaying the message, explainer videos add a plus of entertainment, thus helping employees retain nearly 50% of the information while watching the video.
Explainer videos for training employees effectively can also lead to reduced costs for your company. Your company will no longer have to organize new training sessions every time you hire a new employee or when procedures change. Internal training videos can be updated easily and your company won't have to provide your employees with an expert to pass on the information to the staff.
Videos in Social Media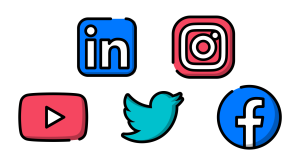 Every social media platform uses videos today and you should ride the wave for your own benefit. Consumers can be reached a lot easier via social media and if you go video, they are going to watch it for sure.
The social media platform Facebook announced that they will be focusing their efforts on creating more meaningful social interactions through video experiences.  A report published by Digiday showed that nearly 85 percent of all videos existing on Facebook are viewed without sound. Moreover, Facebook's own research showed that 80 percent of users react negatively when loud videos take them by surprise and that captioned video ads increase view time by an average of 12%.
Thus, you may now understand that since you have only a few seconds to engage your consumers before scrolling down to another post, it is vital to add video 
captions to connect with your audience and make them watch your explainer videos. Dina Indelicato, a translator from PickWriters, explains that "Translation options are also a new golden rule for captioning the interest of the consumers if you are marketing your brand to a wider, international audience." 
Although every explainer video should be viewed with the sound switched on because voiceovers with the right inflection and tone can build trust, humanize your brand and persuade viewers to take action, social media habits show that video captions may be a better approach.
Customer feedback
The FAQ pages on every business website aim to manage effectively customer feedback and questions. Explainer videos for answering the questions of your customers are a more engaging way to address customer queries.
Maintaining existing customer relations and properly informing your potential customers are essential for any company. As consumers want to feel valued and you have to provide them with a personalized experience with your brand, you need to address their experiences with your company whether they were negative or positive. For example, Drift company has come up with a great idea of answering customer queries every Friday through a video.
Taking the time and effort to answer your customers' questions through explainer videos will make them feel special and valued.
Visual media generates interest for your brand in a way that words cannot by answering questions like "who?", "what?", and "why?" within a short amount of time through motion, information, and entertainment. There is no doubt that video is an integral component of brand marketing strategy. Moreover, with the rise of mobile video viewership and the rise of platforms like Facebook, YouTube, and Instagram, explainer videos can be used to effectively drive conversions.
The author: Elisa Abbott
Elisa Abbot completed a degree in Computer Science. She finished her study last year but is already a true expert when it comes to presenting a text in a creative and understandable manner. She regularly writes blogs for TranslationClientZone. Elisa is thirsty for knowledge and is always on the lookout for tips to share with her readers.