24th March 2021
3 min read
4 Reasons Why Whiteboard Animation Belongs In Your Next Internal Communications Video
Are you looking for ways to make employee training more interesting? There are some significant reasons why whiteboard animation videos are the solution! A whiteboard animation video is an explainer video used to communicate essential business information like training a team, introducing a program, or explaining a system. They are extremely effective in clearly breaking down complex ideas and boosting the attention of your audience.
Here are 4 reasons why you should consider whiteboard animation for your next internal communications video.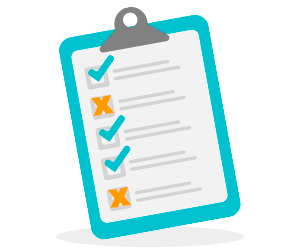 1. It is simple.
There's something in having a white space that is free of distractions that makes viewers laser-focused on the material. Neuroscientist and Ph.D., Carla Clark, notes that "we're wired to pay more attention to the simplicity of whiteboard videos". Watching the information unravel makes it easier to follow ideas and understand the steps to a process or goal. It allows viewers to tune in to the essential content without crowding it with extraneous information. If your product or service is a little complex to understand, you can use whiteboard animation to create a simplified yet very clear explanation.
2. It has multiple uses.
Whatever you're up to, whether you're in business or simply enjoy blogging, whiteboard animations can show anything and everything you're feeling. This type of explainer video can be used in storytelling, product demonstrations, showcasing your viewpoint, training videos, and much more. The possibilities are endless, and the process can be quite addicting. Once you get started with animated explainer videos, you'll likely wonder why you didn't try this method sooner!
3. It gets the job done.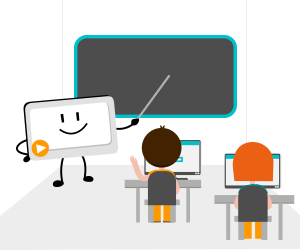 While it may seem whimsical at first glance, don't let first impressions fool you. Whiteboard animation has the power to significantly impact the levels of information and memory retention. As a result, audiences begin to associate certain illustrations and drawings with an idea or brand in their mind. There is a 22% increase in memory recall when showing viewers information via whiteboard animation vs other formats. Also, 95% of the population are audio and visual learners. In other words, viewers seem to retain the information in whiteboard videos more than presentations in other media.
4. It makes learning a communal experience.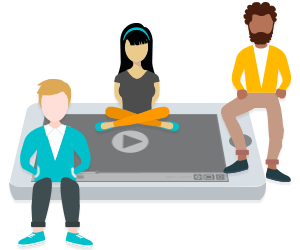 Whiteboard animation videos have a signature style – viewers typically see a hand that is interacting, engaging, and guiding the audience to the main ideas. It puts the viewer in the physical position of the animator, and viewers are able to become a part of the process. As information appears, it draws in viewers with a reward of a completed drawing and the concluding main points of each lesson. Think of the way you feel when you relate to a character or become involved in a story as it unfolds – this use of cognitive empathy is a way to ensure your audience becomes emotionally invested in the material.