27th April 2022
8 min read
Videos In Recruitment: Why What And How
Digitalization has impacted every corner of the globe and uniquely affected various business processes. Digital visuals can be called the most influential invention of the digital world. It is helpful in every activity no matter the purpose; for instance, it can be beneficial for learning, marketing, content creating, and other motives. The hiring process have lately been exploring the usefulness of videos and implementing them to increase the efficiency of tasks. The primary functions of an HR department can be addressed as recruitment, onboarding, training & development, performance evaluation, and maintaining company relations.
What Are Videos In Recruitment?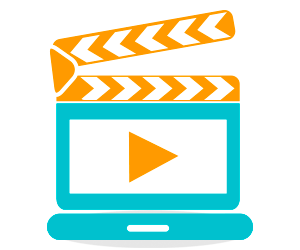 Audiovisuals can be an effective solution for learning, memorizing, and different other activities. Numerous studies of human behavior prove this. Therefore, using videos for the recruitment process can be a creative and efficient solution. Moreover, it helps an organization to set itself apart from others. The minds of millennials and Gen Z are influenced mainly by videos, so the recruiting ads by HR professionals should include videos to attract more candidates.
In modern-day digital practices, AI video recruitment is preferred over the expensive traditional method. Artificial intelligence adds efficiency to the hiring process. AI can help in shortlisting candidates and finding the best talent among them. Data analytics automates the process of parsing resumes, and it also enables the screening of applicants to get more accurate results in less time.
But how do videos in the hiring process work? And why is it essential?- These are two crucial questions prevailing in various people's minds. So we will discuss it here one by one.
How Do Videos In The Hiring Process Work?
Videos can be helpful in almost every stage of the hiring process. Videos have always been beneficial in showcasing more informative data in less time. Therefore, HR managers should emphasize video recruitment ads, so a brief description of the job profile can be provided in less time. This helps to target a large audience and draw more applicants to choose from. A study revealed that job postings with videos are viewed 12% more than those without video content.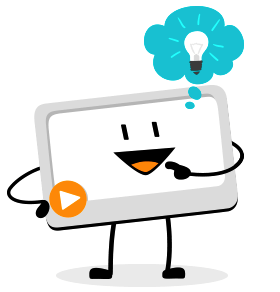 Even resumes are affected by video trends. Numerous job seekers are now creating video resumes providing all the details effectively with showing their public speaking skills, personalities, and other aptitudes that were only possible to measure in person. It eliminates the traditional paper-based approach to reduce the complexities of document management.
After receiving applications for job profiles, the recruiter needs to shortlist the best candidates to select from. Video resumes help employers in the screening stage of the process as they give a short but effective reflection of the applicant. Recruiters can determine the proper candidates that should be called up for the interview stage.
The interview is most likely to get digitized by video conferencing in any organization. In remote work culture, video interviewing is witnessing a significant boom in its implementation. It saves much time in hiring professionals and streamlines the process. A real-time live video conference is set between the candidate and recruiter to execute the conversation in real-time and reduce travel costs.
After selecting the appropriate candidate for the job title, the onboarding procedure takes place. The video can also simplify the onboarding process by providing employees with essential details about company policies, roles, work, and practical tips. In addition, company culture videos give potential employees a glimpse of the work environment.
Why Is Video Recruiting Essential?
To stay compliant with the digital world and modern business practices, a company needs to innovate over time. So, it has to implement current video implementation in the hiring process to increase work efficiency and save time.
Video implementation delivers numerous benefits to an organization. Some essential and notable advantages can be described as follows:
1. Promotion Of Employer Brand
Videos can tell great stories; they deliver an enhanced image of the company in front of the public. In addition, job posting videos reflect the organization as a great employer. Thus, it creates brand awareness and uniquely promotes the company.
2. Improvement Of Candidate Experience
Videos are used to deliver personalized communication to every job applicant so they can have a better understanding of the work and company regulations. And After the selection of the candidate, the employer can provide training videos to new employees to make them better understand their role and work. Thus, videos help create a great candidate experience which also promotes the employer's brand.
3. Saving Of Money
Job posting videos have a significant number of views, shares, and a higher application rate, so the recruiter does not have to promote the posting advertisement. And video interviews can save a lot of money for a business by eliminating the travel costs and other expenses of face-to-face interviews.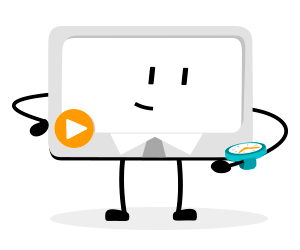 4. Saving Of Time
Time consumption in the recruiting process can be called a significant concern of HR professionals. Video shortens the time consumed by the lengthy hiring process so that managers can devote their time to other essential tasks.
5. Getting More Insights Of A Candidate
AI video recruitment helps the employer to get more data insights into the applicant than in the traditional approach. Data analysis assists the recruiter in making better decisions rather than the CV-based old school method.
6. Ease Of Comparing Applicants
Videos help the hiring executives compare different applicants to choose the most suitable one. The recruiters cannot have a complete view of the applicant's skill set by just referring to his resume. The video provides a candidate's image to the employer, including his personality, speech style, and skills. So, it becomes easy for recruiters to compare multiple candidates.
Overall, we can say that video recruitment delivers numerous advantages to an organization boosting work efficiency. For example, one can use effective videomakers to create videos for resumes, or a company can use them to make company culture videos. simpleshow is an effective solution for both companies and job seekers to create different videos.
Wrapping Up
Video recruitment enables various benefits for a company and a candidate both. The applicants can rehearse before reaching the final cut, so they give their best in the interview. Some people may have Glossophobia so that they can feel comfortable with video interviews.
As mentioned earlier, video recruitment has emerged in modern hiring practices and expanded its scope. According to a study by firefish, recruitment agencies are already reporting 800% more engagement with job ads embedded in a video. So, we can say that video recruitment is the future of HR processes, and it will have more influence on hiring procedures in the upcoming times.
Author Bio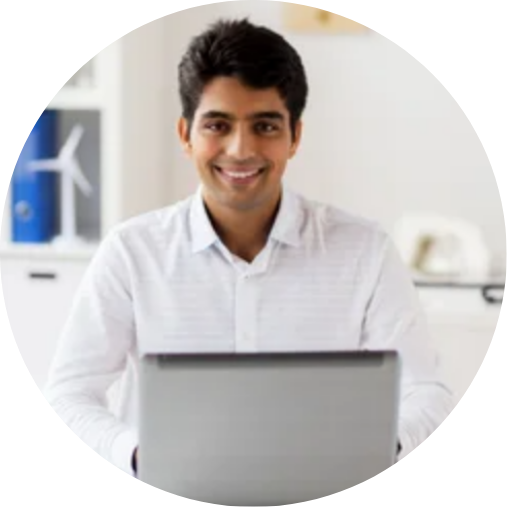 Ayush Borra is a passionate content writer and an avid reader with expertise in creating various ideas for creative writing. He is passionate about researching and exploring blogs, checking out the latest trends, and replicating his expertise in crafting exclusive content. His approach and readiness towards writing quality content are exceptional.