4 Top Management Ideas for Businesses
Management is one of the most important positions within a company. Employers apply strict hiring measures to find new managers suitable to the market's needs. Although the competition is tough, thousands of businesses use new methods that guarantee a strong relationship between managers, employees, and customers.
If you're the manager of a large company or a startup, this article is for you. We'll talk about the top four management ideas for businesses that'll help you improve your workflow. We'll show you useful resources that can help you increase productivity and reciprocity.
Four Best Management Ideas
There's no single formula for being a good manager. However, the ideas below offer useful insights that can help you become an amazing leader.
Be Clear with Strategies and Use Visual Resources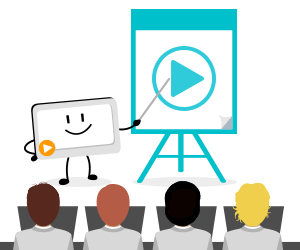 Communication is key when presenting your strategy. Perhaps your idea or proposal is clear to you, but that doesn't mean that the rest of the team understands the objective. That's why it is crucial to communicate clearly. One of the best ways to explain an action plan is through videos.
Currently, many managers work with tools like simpleshow video maker to present and explain their proposals for the company. Thanks to remote work, this technique is now more useful than ever in the post-pandemic era.
Explainer videos improve employees' level of understanding and attention, turn difficult concepts into easy-to-digest content, and promote aesthetically pleasing dynamics. If your team understands your strategy, reaching your company goal will be easier.
Invest in Employee Training
Employee training is an absolute must in the 21st century. A Training Magazine report in 2020 showed that companies spend almost $1,111 per worker on the job training. This figure has only increased since the pandemic started.
Management requires a staff capable of solving any dilemma. Companies rely on various courses and certificate programs to improve job performance in their teams. Organizations like Career Karma review hundreds of boot camps and help companies and students find the right tech training programs for their needs.
Advantages of Bootcamps for Companies:
Workers learn in-demand tech skills like data science, project management, app development, and web programming.
Courses promote teamwork and problem-solving.
Program members learn to navigate through  IT systems to optimize company services.
Classes are shorter and cheaper than most certificate programs.
Many training establishments for PMP training offer in-person and online programs for different needs.
Project Management Tools
Not even the most experienced manager can handle 100 percent of a company's activities. Thousands of businesses worldwide work with management programs to coordinate, manage, and supervise activities. These options offer many benefits in terms of timing and accuracy.
Project management software help companies through data processing and automated programming. In this way, managers can access the control panel and monitor the activity of employees, deadlines, and meetings. These are some of the most well-known project management software today and the companies that use their services.
| | |
| --- | --- |
| Software | Companies that Use It |
| ClickUp | Google, Nike, Uber, Netflix, Airbnb, Ubisoft |
| Hive | Google, Starbucks, Comcast, Dish, WPP |
| Trello | Udemy, CRED, Accenture, Stack, Glovo, Medium |
| Asana | Dropbox, Pinterest, Airbnb, CBS, Pinterest |
| Wrike | Amazon, PayPal, AT&T, HTC, Hootsuite, MTV |
Evaluate, Rate, and Share Progress

Take into account the opinions of all team members. Collecting ideas is an important part of developing a business strategy, especially in new projects. One of the best tips is to show the plan's progress to all the workers in the company.
Propose a monthly or quarterly meeting. In this meeting, you'll make a presentation about the plan, and all the participants will make a personal evaluation of the current progress. You can also note the rating of that plan based on the results on a whiteboard.
For example, if the strategy required less time and money and achieved good results, the rating may be a ten out of ten, but the rating will be low if more losses than gains and poor results were reported. Everyone can rate and propose ideas to improve performance. This notion encourages participation and offers a real balance in the company.
Conclusion
If you follow the advice above, you can achieve better results and feedback as a manager. You'll earn the team's trust. Furthermore, technological support is a special shortcut to more productive routines.
Author Bio
David Torrealba is an experienced content writer whose previous work experience includes social services, SEO writing, and journalism. He holds a Bachelor's Degree in Social Communication and Print Journalism from Universidad del Zulia.