17th February 2022
4 min read
Reasons to Include Interactive Videos in Higher Ed Courses
Digital technology is changing every aspect of life today. The education sector is also feeling the fever of digital technology encroachment. More content is now available online. Teachers and students can still achieve individual learning outcomes using interactive videos.
Interactive videos make eLearning easier. It helps learners to remember more and ignites their creativity to produce more innovative solutions. Interactive video technology is also reducing the cost of learning. Read more about how technology can help you with homework and other school assignments.
Conventional learning practices require teachers to take the lead. Video technology on the other hand means that teachers will be interacting remotely with their pupils. Why should video form a part of college learning? Here are a few insights to consider.
Makes learning cheaper
Students do not have to travel to a physical classroom to learn. A student can still acquire desired skills and graduate without having to travel or live in expensive towns. Further, students continue with their economic activities like work while still in college. Learning will not result in the loss of revenue. Students student goes on the learning platform regardless of their location to attend class.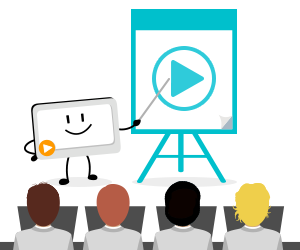 Facilitates eLearning
Interactive videos facilitate eLearning. The teacher does not have to use monotonous lecture videos. He can prepare the videos in advance and broadcast the video at the expected learning session. It saves time and will allow teachers to handle multiple classes at the same time. It reduces the shortage of qualified teachers without lowering the quality of content offered. Check the best assignment help websites to help you complete assignments and other coursework requirements when studying online or offline.
Results in creative graduates
Videos are interactive and engaging for the learners. Preparing videos in advance allows the tutor to incorporate more engaging ideas like simulations and virtual reality technologies. Such content will be more engaging to the learner. Consequently, the students will love the lesson and content offered.
Why are some video ads more successful than others? Because they are prepared by experts. Such videos are then shared across platforms, enabling the teacher to reach more students. When students come across professionally-prepared videos, they will always return to the channel for more.
Students can understand faster
Students understand complex concepts faster when videos are used. The artificial intelligence behind explainer videos helps the teacher to simulate and demonstrate some of the ideas in class. The teacher does not have to spend the entire lesson explaining or describing the concepts. He can also manipulate different aspects of the concept to help the learners understand the idea.

Allows the use of diverse learning materials
Interactive videos form part of the diverse materials used in eLearning as well as physical classes. The teacher can combine lectures with video presentations to enrich his content. You can create explainer videos for different concepts to help your students understand even the most complex ideas.
Interactive videos are making higher education easier for students and teachers. They make classes more engaging and the concepts more memorable for the students. They are the best tools to create an engaging learning environment.
Author Bio
Yuly is an experienced digital content creator. She is a writer, helping students to handle homework and other school projects. She also shares ideas on enriching college life and entrepreneurship to enable students to start their businesses early. She is knowledgeable on career progression, beginning right from college