2nd December 2020
7 min read
Why Interactive Training Videos Are Good for Corporate Learning
The tech world is evolving at a fast pace, and so is eLearning. With increased technological advances, corporations have more access to customized interactive learning than ever before. Not only is this rapidly growing trend beneficial for employees, but it is also beneficial for big companies. The more productive, focused, and attentive teams are the better outcomes for the business overall. Here are some of the most important benefits of using interactive training videos in corporate learning. Enough talk, let's dive in!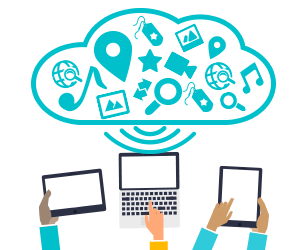 They're interactive… duh!
One of the greatest things about online-based training programs is that they are interactive, as you might have already figured it out. This is a benefit for course creators and viewers alike–the more involved they stay throughout the process, the more they learn. Higher learning and information retention results in an increase in productivity. And as we all know, productivity is closely linked with success.
Thanks to eLearning SaaS tools, , we can now produce an unlimited number of online courses designed for each type of individual learning style.
Not everyone learns the same way or at the same pace, so there is a benefit in providing users the ability to individually interact with their personalized videos and get information. They can also exercise their skills and get customized feedback on it. Implementing interactive strategies to deal with these learning challenges turns out to be effective, as it moves the industries forward at a rather urgent pace.
They offer constructive feedback
Feedback is an important factor to consider, and not using it is one of the biggest mistakes you could make – taking away employees' opportunity to receive constructive feedback is not effective at all.
With interactive training videos, constructive feedback and positive affirmations are powerful learning tools.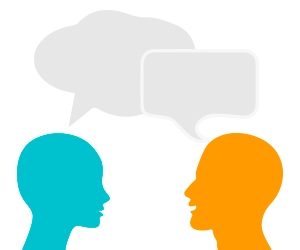 Successful dissertation help services use interactive training videos to build various scenarios that viewers are able to find relatable; and so can you. When one scenario finishes, a series of questions follow. The employee must answer the questions accordingly. If they answered incorrectly, the program gives out feedback explaining why those options were not correct. Then, it offers the user another opportunity to correct his or her mistake, making them repeat the question, and choosing another response.
By using this type of feedback, interactive videos are beneficial for any company.. They provide employees with the right learning tools and proper feedback. Employees are then led to draw conclusions on their own, and also answer questions without fear of a wrong answer which can be more than an opportune learning strategy.
They mimic real life
Interactive training videos have ample potential due to their ability to mimic real life scenarios. There are many misconceptions about interactive learning; one of them is that the training course is only mimicking the facilitator that would have led the session otherwise. This cannot be further from the truth.
These types of content are designed to make employees think. Traditional training relies heavily on abstract concepts or generalized information, while interactive learning teaches by doing.
With interactive learning, we can practice the same situation in different contexts. This encourages role-play and builds real-life scenarios that actually matter. Traditional training is too generic to explore these practical skills and fails to give employees actionable skills or knowledge to improve their real-life abilities.
Microlearning at its best
The world we live in is dynamic and has moved beyond t PowerPoints. We need to teach our employees how to learn new concepts the right way – and attending a two-hour long presentation simply won't cut it. However, microlearning in practice will.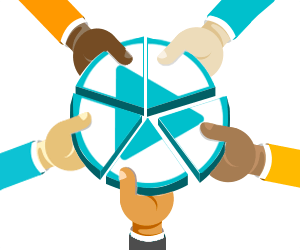 Few people have the time or patience to read through a dozen or more slides, write down the information acquired, and draw an actionable conclusion based on the concepts presented. Employees want to learn dynamic strategies to help them get through the day successfully. Their attention span will drop as soon as your trainer is on page 3 of their PowerPoint slide.
To master new abilities and learn new concepts, they need to practice. eLearning provides just the right tools for that. The microlearning methodology divides the training program into sessions no longer than 3-4, or maximum 5 minutes.
This concise organizational strategy keeps users connected to the content at hand. They are focused on learning new skills instead of disconnecting by the 4th page of the chosen PowerPoint.
They're easily accessible
One of the best things about interactive eLearning courses is that they can be used anywhere, even on mobile devices.
Instead of being confined to a desk or even using a laptop, you can use any type of smart device, such as an iPhone, your Android, or even a tablet. Researchers at Essaygeeks found that this offers users the flexibility to decide when they want to practice their new skills and thus, takes away the burden of having to do something at a specific time. Plus, people generally enjoy interactions of many types on their phones–why not incorporate learning capabilities into those typical interactions?
Gamifying the content
Last but not least, interactive training videos can be made even more engaging by gamifying the content at hand. Scrolling through endless PDFs won't do employees any good, plus, it's boring. But when users are asked to interact with a game, the situation changes. Their engagement rates skyrocket and they become more willing and open to learning.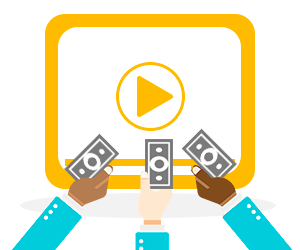 The best thing is that eLearning transforms the boring classroom atmosphere into a dynamic environment for all of its users. This empowers employees to engage in further development and increase their work potential.
Conclusion
Interactive style training programs work better than the traditional classroom for many reasons. Why not give interactive training videos a try, and develop an eLearning module for your next training?
Author's Bio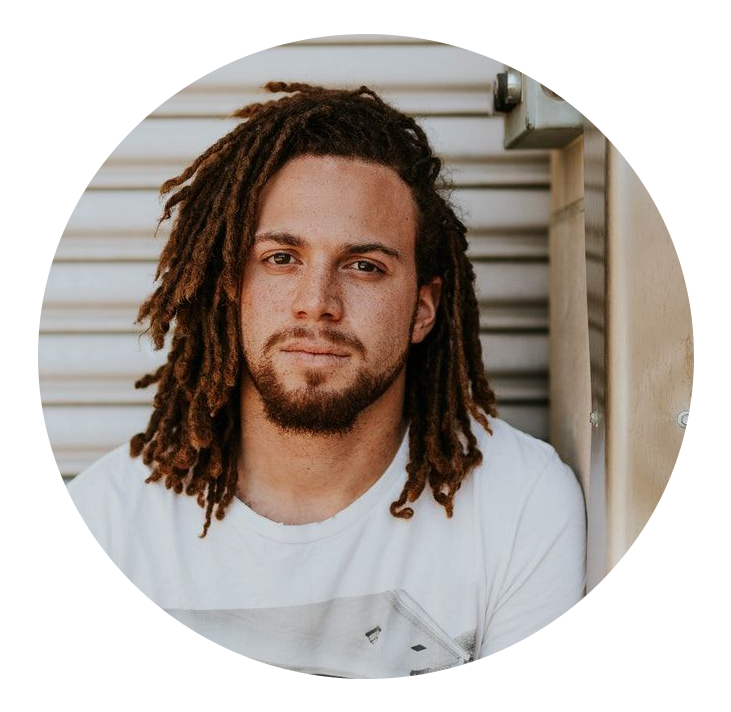 Michael Gorman is a highly skilled freelance writer and proofreader from the UK who currently works for an essay writing website. Being interested in everyday development, he is one of the few professional essay writers managing blog posts. His essay writing service reviews portray Michael as interactive and efficient.