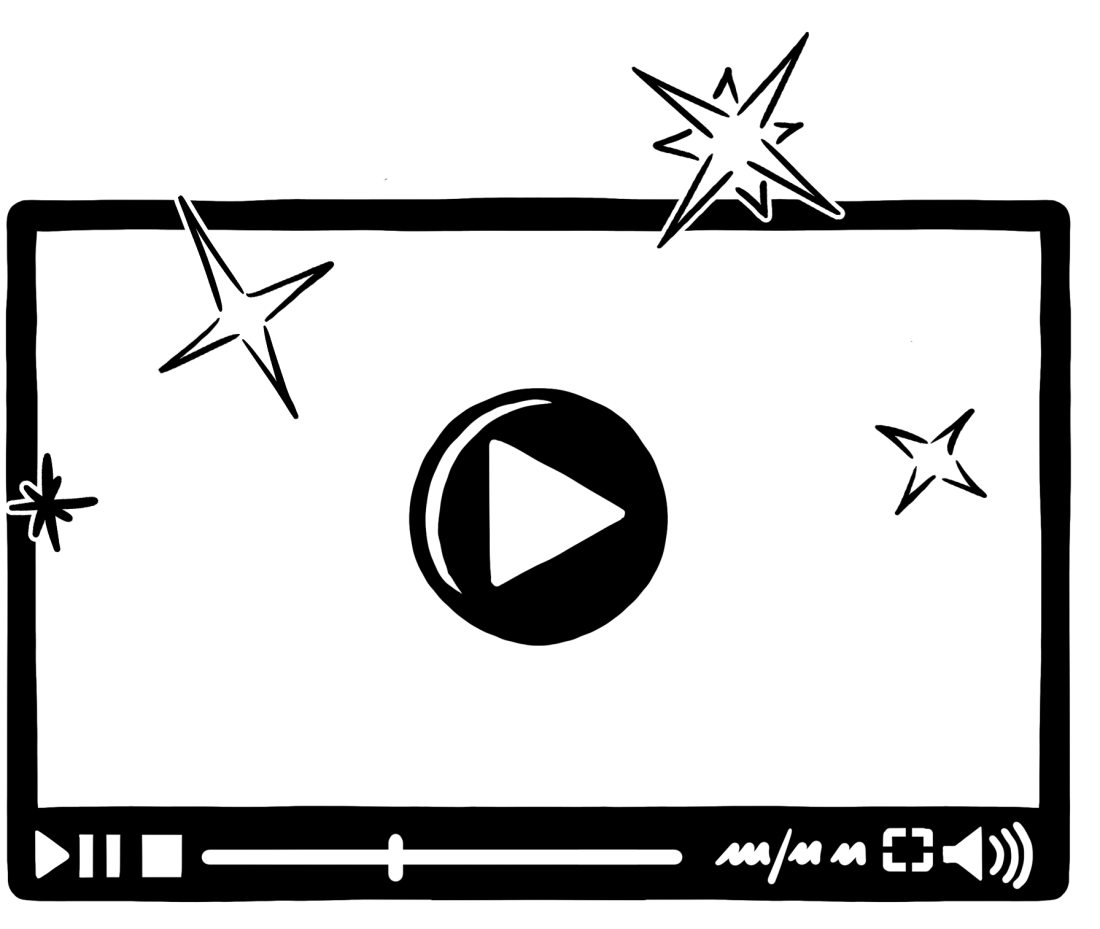 20th April 2022
11 min read
How Can You Improve Customer Experience With Video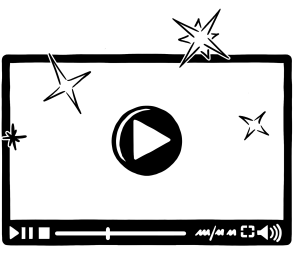 There is so much demand for video content. In fact, videos are the majority of the content viewed on the internet today. Video content can help you reach new audiences and generate more leads for your business. On top of that, videos can improve customer experience, leading to a higher customer retention rate.
What makes it even better is the prevalence of video-making tools. These are found everywhere, including in our pockets (yes, I mean your mobile device). At the click of a button, you're recording a video, are on a live stream, or posting a video to someone who needs it.
In this post, let's look at how you can use videos to improve customer experience and hopefully increase sales and customer retention.
1. Improve Customer Support
Modern consumers expect businesses to meet them where they are. That's why smart businesses utilize different communication channels ranging from email to live chat. Videos can also play an integral part in delivering excellent customer support.
For example, you can incorporate pre-built videos into your FAQ section. Check out how this law firm has added videos in their FAQs explaining how to hire a lawyer.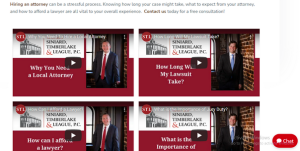 Source: Siniard, Timberlake & League
Use the screen sharing option to record while you help a customer navigate a problem. You could then send the link to your customers whenever they're experiencing issues.
These videos are flexible. They can be used to answer customers' queries no matter where they've been submitted: on email, on the phone, or a support text.
You can improve customer experience further by sending links to other videos, which preempt any follow-up questions the customer may have.
2. Personalize Your Content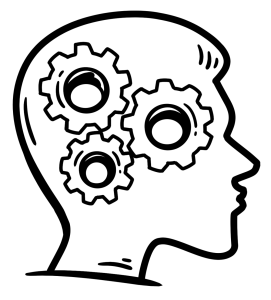 One of the easiest ways to boost customer satisfaction is through content personalization. Videos are fairly easy to personalize. It is possible to create one for each peculiar situation.
Personalizing videos will not only improve customer experience but will also boost engagement and conversion rates.
Consider beginning each video with the customer's name and a welcome message. Follow this up with a pre-existing video addressing the customer's concern. This is easy to do since it allows you to reuse content for multiple people. Video editing tools such as Adobe Premiere Pro or Apple iMovie will allow you to link a customized intro with a pre-existing, general explanation video.
Personalizing videos shows the customer that you care for them. This boosts their trust in your brand, which can increase sales and customer satisfaction. Higher customer satisfaction can translate to a higher retention rate. Not only that, but satisfied existing customers may become brand advocates helping you acquire new customers.
3. Explainer Videos
Explainer or how-to videos are some of the most popular videos on video-sharing platforms. They are widely used to simplify complex topics.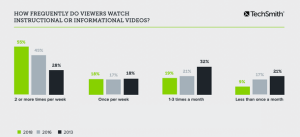 Source: HubSpot
Use these videos to show people what you sell and the unique features that make your product or service unbeatable. Show off those product features and explain how they'll benefit users. Being that humans are visual by nature, your explainer videos will improve customer experience by giving palatable information about your product when they need it.
The best explainer videos are short and precise, usually less than two and a half minutes long. This encourages viewers to watch through.
For instance, most of the videos we use to explain how the email finder software works are short and to the point. The screen share also helps guide the viewer step-by-step.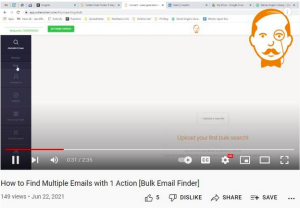 Source: YouTube
The screenshot below shows an explainer video from the simpleshow YouTube channel, where they explain the five essential features of an explainer video. It is about 2 minutes long but covers all the features that every great explainer video needs.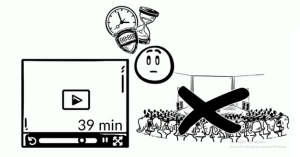 Source: simpleshow YouTube
Using visuals rather than plain text makes it easier for customers to understand how to do stuff. That's why you shouldn't rely on how-to blogs alone—use videos as well.
4. Address Customer Pain Points
People go online to search for all kinds of solutions to their problems. Your customers are no exception. But don't just use a regular article to address those pain points. You can do so much better with videos.
Video helps you cover multiple pain points in a prompt and relatable manner. For example, HubSpot has a solid video marketing strategy on YouTube and other channels. Their videos delve into all kinds of marketing-related topics. But here is the interesting bit. They don't promote their services on all videos. In fact, most of the videos are dedicated to solving customer pain points or helping their audience become better marketers.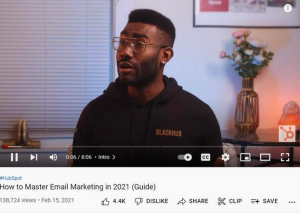 Go to your customer service team for inspiration. Identify some of the issues your team deals with daily and create videos around those issues.
The majority of customers would rather watch short, to-the-point videos than read through an article. Improve their experience by listening to their needs and producing quality videos for them.
Bonus tip; be creative and have fun with your videos. Create light-hearted videos, tell a joke, and take your customers behind the scenes once in a while to show them your business operations. This helps humanize your brand and makes it easier for potential and existing customers to relate with you.
Conclusion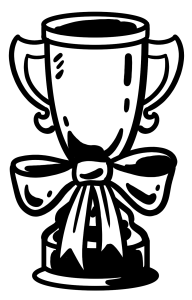 Customer experience can make or break your business. A brand delivering an excellent customer experience is likely to see more sales, higher customer lifetime value, increased brand reputation, and so on. Conversely, poor customer experience will chase away customers and damage your brand's reputation.
From this article, you've seen how videos can improve customer experience in four ways. You can use videos to improve customer support, personalize content, and address pain points. Finally, you can create explainer videos to guide customers through issues they might be experiencing.
Remember to be creative, have fun, and use storytelling in your videos. This will help you create a deeper connection with your audience and vastly improve the overall customer experience.
Authors Bio: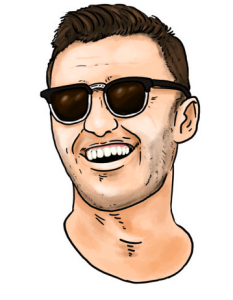 Owen Baker is a content marketer for Voila Norbert, an online email verification tool. He has spent most of the last decade working online for a range of marketing companies. When he's not busy writing, you can find him in the kitchen mastering new dishes.