31st August 2022
8 min read
Essentials Every Product Video Should Contain

The eCommerce industry has seen a vast rise over the last 2 decades and the overall revenue of the industry has grown by up to 4.8 trillion USD. This figure is estimated to go up to 7.4 trillion USD by 2025 and numerous retail vendors worldwide are getting a fair share of this profit. The eruption of the Covid Pandemic also contributed a lot to the growth of the eCommerce industry. These eCommerce retailers are also trying to reach out to a broader set of audiences using techniques like content marketing. In this industry, product videos are the most effective content. It has been observed that 71% of consumers prefer watching a product video compared to any other kind of content to learn about goods. Moreover, you will be surprised to learn that around 55% of consumers make purchase decisions after watching product videos.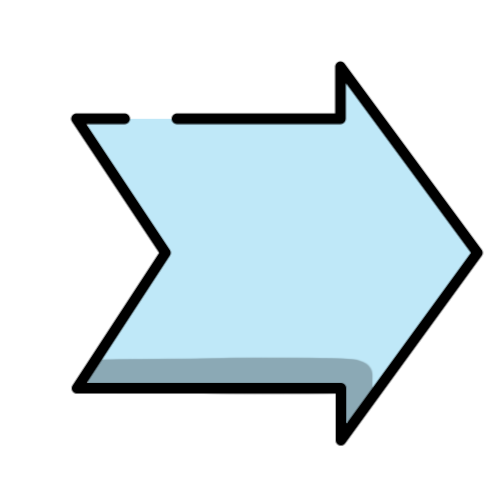 Considering the importance of videos for the sale of products, eCommerce retailers need to create high-quality videos. However, they need to consider a few essential components that combine to create a quality product video capable of compelling the targeted audience to make a purchase. Here we will discuss a few essential components of a product video to help you in this regard. Read on to know more. 
A Perfect Script with a Powerful Story

The script has become an essential part of any video. You can't just start shooting the video without any preparation. The main purpose of a product video is to give a clear and concise message to the targeted audience. A written script makes this possible, sets the video's tone, and helps you tell a story to your audience. 
The script for your video should feature a story that is focused on a problem or pain point. Once you have discussed the issue, it's time to reflect on how your product will solve it. This trick will allow you to resonate with the real-life problem with your audience and tell them the effective solution of your product with the help of the video. Make sure you add captions to your videos as well. 
Short Duration with To-the-Point Conversation

There is no need to go into detail about your product. Consumers who are interested to know more about it may turn to blogs for in-depth details. Your objective while shooting the video should be to keep it as short as possible. It is no secret that humans have a decreasing attention span, which currently ranges at about a mere 8 seconds.
If your video fails to offer something productive in this timeframe, a majority of consumers may leave the idea of watching your video midway. Ultimately, you won't be able to get the expected results from the video. Hence, you need to make sure that your video includes to-the-point conversation. Moreover, keep the length of your product video equal to or below the ideal duration, which is two minutes at max. 
Branding is a Must

While making a product video, you must think about your brand and figure out ways to showcase it. A logo serves as the foundation of the branding of your business. You need to ensure that it is somehow present in the video from the beginning to the end. 
A way of doing this is by using your logo design as a watermark for your product video. You can also effectively work on branding in your product videos by including your logo on product packaging. If you are in search of a unique logo for your brand,  you can get assistance from an online logo maker. 
Once you have it ready, you can easily feature it in your product videos. Lastly, ensure the backgrounds and color scheme you use in your video are relevant to your brand. Including branding elements to your product videos will help you create a strong bond with your audience.
Quality Video, Audio, and Visual Effects

Suppose you are doing everything mentioned above correctly but are still failing to get the optimum results from your product videos. In that case, there is a loophole in the quality of your videos. 
A quality product video is a balanced mix of high-resolution footage, perfect audio, impeccable lighting, and top-notch visual effects. It's time for you to revisit the quality of your video resolution, audio, lighting, and visual effects. You need to figure out any issue with these elements in the videos released previously.
If you find any loophole, you must rectify the identified problem immediately to ensure a quality product video. This can include audio quality, video resolution, or lighting. 
It is also advised to use visual effects that ensure a seamless transition of frames, such as fades rather than flashy light effects or cuts.  
The Right Product Video Types and Tools for Ideal Results
If you want to make your product video impactful, then make sure you choose the right type for this purpose. This can be a promotional video, a how-to video, or an explainer video. If you want to provide your audience with a comprehensive product overview, explainer videos are probably the best choice. 

This video type consists of a product's specifications, functionalities, pros, and cons. Explainer videos include multiple elements like text, visual elements, and voiceovers. But this doesn't have to be as complex as it sounds. If you don't want to hire a whole team of filmmakers and spend a lot of money on probs and camera equipment you should consider using an online tool such as simpleshow video maker. 
Simply write a few sentences about your amazing product and upload them to the program. The clever AI will do the rest, select fitting illustrations and music, sound effects, and a voiceover. This will make showcasing your products easier than ever. 
Author Bio
Ava is a digital marketer and writer who has introduced various modern strategies in her published articles. She is also co-author of various famous digital marketing books. Ava was born and raised in London. She was a bookseller before moving to children's publishing and worked for Knowledge Creators Company as a creative writer. She wrote several articles and blogs for teens and children on the adequate use of technology while working in that company. Ava is famous for her great knowledge of modern innovations that can be depicted in her writing.