10th November 2021
8 min read
Rules to Create an Effective Product Video for Your Business
Product videos are here and they are here to stay. According to all recent statistics in the world of marketing, videos are a leading medium for promoting products online and through traditional media. Making a product is a big deal and takes a lot of time and effort. So, it's only natural that you would want to spend equal amounts of time and effort in promoting the product as well.
Creating creative videos for your product can make it stand out from the competition. We are here to walk you through some cool ideas and tips that will help you create videos to smash your competition.
1. Put Your Product In a Context
One of the many rules of making great product videos is to ensure that you are putting your product in a context and really explain the problem it is solving for the user and how beneficial it is. Get online and start using a good VPN software for mac to search for examples of good ads in your industry.
You can present and explain your product with a short and engaging explainer video. That's an easy and effective way of putting your product in a context and explaining its benefits. simpleshow video maker is a handy tool to sort this for you in an easy way.
2. Showcase the Product & Its Uses
If viewers don't know what you're offering at the end of your high-concept product trailer, they're unlikely to be inspired to become consumers.
Recreate the "Show and Tell" experience from first grade by showcasing your product and telling them about it. That's how easy it is.

Here are three steps for making product videos for marketing:
Demo – A demo, to put it simply, is a live demonstration of the product in operation.
Explainer – Using audio and text, a simple explainer video shows how a product works and conveys the story behind your company's brand identity. In many cases, explainer videos are what sways a potential customer into making a buy.
Tutorial – These are useful since they provide a set of instructions broken down step by step. Instead of being used solely as a marketing tool, video tutorials can be geared to individuals who have already paid and need assistance with a complicated product.
3. Make Sure You Do Your Research
Research is the key to marketing and marketing solutions. A prerequisite for creating a good video is researching the activities of competitors and the market. You can research the market and consumer needs without any problem. But researching competitors' activities means looking at their resources. Such data is stored and easily identified.
But, fortunately, there is a way out how to analyze competitors and remain anonymous. The best thing is to download a good Windows, Linux or Mac VPN and access competitor tactics through it. This will ensure your competitor isn't on to you and you can safely analyze their campaigns and video ideas. Use a good VPN like VeePN to empower your research.
4. Focus on Storytelling in Your Product Videos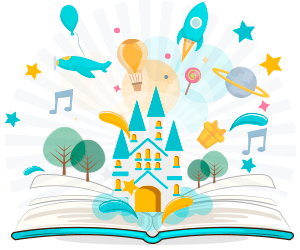 Use the art of storytelling to tell a compelling story that emotionally connects with the user. Show them what actual problem will get solved if they are to purchase and use your product. Connect with them on a deeper level. Use a MacBook VPN app to access your competitor's storylines and see if you can mold your own in the same way.
There are so many examples from across the world that you can use in your product video. Sometimes inspiration comes from existing content as well so don't rule out this possibility.
5. Customize the Content in Your Product Videos
Looks are important because your product video is an advertisement and first impression for your business. In other words, shaky video or indistinct pictures will lead to lower sales.
For this reason, you should take pride in the end result, whether it's used in Facebook ads or as an embedded video on your e-commerce website. Upload your brand's logo and fonts. Make sure it screams your brand name out loud.
6. Focus on Your Target Audience
You need to be mindful of who you are going to target with these ads. You need your ads to speak to the aesthetic of your target user. If your target audience for making product videos is children, you cannot use aesthetics that are too serious for them. Your target audience should be your biggest consideration while creating these videos. You need to think of what emotions you need to use to convey the information to your target audience.
7. Don't Sound Too Desperate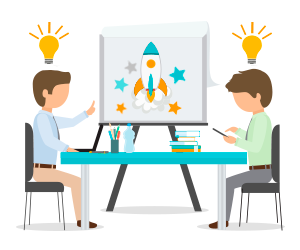 When you use tricks like FOMO, you appear as a brand that is desperate to make some sales. Even though that may be the case, you need to still stay above such tactics and bank on a really good storyline and product to hook your audience.
You need to identify the USP (Unique Selling Point) of your product and focus on it. This is what will help you penetrate the market and push through the rest of your competition. Your purpose in making product videos for marketing should be to highlight this very USP.
8. A Call To Action to End
Last but not the least, you need to add a call to action to the ad. Where will the customer go to buy the product or get more information about it? Will it be to a website or a physical store?
You need to mention a clear call to action so as to not confuse the user.
There you go, here are some of the most effective and industry-standard tips for making product videos for marketing and ensuring they are a success. Also, you need to do a considerable amount of promotion like ads and using the video on different mediums to really get the video out there. Download a Mac VPN to conduct your research and make sure you don't let your competitors whiff of your ideas. Protect your content and your video drafts from theft with the help of the same VPN for Mac. If you are using Mac for business, download a Mac VPN to conduct your research and make sure you don't let your competitors whiff of your ideas. Protect your content and your video drafts from theft with the help of the same VPN for Mac. Also, use explainer videos to get your message across in an engaging way and to capture your target audience's attention.
Use all the tips mentioned above to get the maximum results. Have a good time creating the best product videos!
Author's Bio
Stacey Davis is the marketing manager in VeePN VPN company. Stacey has worked a lot with various videos for marketing campaigns. In this article, Stacey decided to share her experience in creating promotional videos. Stacey's main rule is – "If you have something to say and show, the world needs to know it."