22nd June 2022
9 min read
How to Create Engaging Visual Content for Social Media
How to Create Engaging Visual Content for Social Media
Visual content can make or break your social media strategy. Use it too little, and you might not catch anyone's attention; use it too much, and people get bored. 
Get this straight. Text-heavy content on social media is not always boring. But creating visual content will help your audience better recognize your brand 65 percent of the time. That also goes for text-centric social media platforms like Twitter. Tweets with GIFs or videos get 3x more engagement.
Visual content marketing is necessary to attract, engage, and retain your target audience. You must make visuals a part of your social media strategy and not just an afterthought.
So here's how you can create engaging visual content for social media. 
1. Be Consistent with Your Overall Branding
Visual branding is not just about design. It's an essential component of your overall branding strategy. It encompasses everything from your logo to the font on your business cards. These elements work together to create your brand's visual identity.
Maintaining a consistent color palette throughout your social media and content marketing campaign will convey and create a solid visual brand in the eyes of your audience. It also makes your brand instantly recognizable. 
Logos, too, are crucial for visual marketing. Why? People might easily forget where an image came from, but with an unobtrusive logo, the chances are lesser.
Need an example? There's Pinterest. Their consistency is worth emulating. Check this out.

Here's another example. 

Regardless of the type of visual, Pinterest places its logo consistently on different angles as part of its brand marketing.
Using your logo widely and consistently sends a non-verbal message to your audience and reflects a strong brand identity. Have your marketing team create a visual style guide for all social media platforms. It's an excellent way to build this identity over time.
Your visual style guide should include complimentary colors and palettes, font, and content rules that define how your brand looks and feels. 


Source: Mailchimp
Mailchimp style guide helps them create consistent content. They also highlight their guidelines in detail depending on the content type and are very particular about their brand color.
Complete consistency in your branding amplifies your brand's recognition and connection with the target audience. 
2. Use a Clear Subject
Now you've established consistency with your brand's visual elements; it's time to tie it to your social media marketing strategy. You'll need to have a solid focal point for your visual content to do this. 
Why? You don't want to leave room for ambiguity. 
The human brain captures and processes visual content faster and easier than plain text. So, for instance, if you're a food brand, you'll want to use images that convey that exciting mouth-watering feeling that your audience will love.


Source: Food Network Instagram
Incorporating visual elements central to your brand's identity on social media will attract potential customers and increase engagement.
You also want to ensure that the subject of your visuals is clear. So, avoid taking product photos in dark environments. Best to use natural light, so you don't overexpose the images. Finally, balance out the contrast when using black and white backgrounds to ensure accessibility.
3. Be Creative with GIFs and Animations
Visual content on social media isn't relegated to images and videos alone. GIFs, animations, and memes are just as creative and attractive. GIFs are a great way to get creative and still develop exciting visuals to convey your message. 
You don't need to be a badass animator or hire a graphic designer. Take advantage of free tools and extensions to help you out. For example, there are tools available that simplify the process of crafting creative photo collage ideas. These collages can often be as visually engaging as animations or GIFs, presenting a visual story to your audience. Web apps like simpleshow video maker help you create animated explainer videos in minutes.
GIFs tend to capture attention quickly, as they're looped short visuals that tell a specific story. 


Source: DiGiorno Twitter
Creative GIFS and animated videos can also attract decent viewership from authority sites, some of which may link to you, thus boosting your SEO results.
With over 95 million posts shared on Instagram daily, GIFs are a decent middle ground between images and videos for short, visually appealing narratives on social media. 
4. Add a Human Element
Social media users appreciate empathy when trying to solve their problems. When you create videos with a human element as part of your visual strategy, you show them that you care. 
Funderblocks ties their Sea Tortoise NFT minting campaign to a charity cause that their audience can relate to. This strategy invokes human emotions and allows them to build stronger relationships with their NFT community, influencing their purchase decisions. 


Source; FunderBlocks Twitter 
Alternatively, you can carry customers along via behind-the-scenes visuals like going live or creating short videos to show the daily operations of your business. This adds a human element and allows users to relate more to your brand. 


Source: Danessa Myricks Beauty YouTube
In this video, Danessa Myricks Beauty uses YouTube shorts to show its daily operations and promote its launch on Sephora. 
Also, consider optimizing your social media posts for accessibility. Simple changes like adding alt texts, descriptive transcripts, and subtitles to your images or videos could serve as visual aids for visually impaired social media users. It is also beneficial for your SEO.
User-generated content also goes a long way in adding a human touch to your social media posts. When users like your products, they're likely to create visual content on social media, highlighting their experience with your brand. With the customer's permission, you can use the customer-made product photos or videos rather than random stock photos. 
Remember that each social media platform has a preferred visual content format. Key into this content type when creating visual content or leveraging user-generated content so you can appeal more to the target market. 
Conclusion 
Creating visuals for your social media marketing is a worthy investment for your long and mid-term social campaigns. 
You can create unique visual content to engage your target customers when they land on your Instagram feed or Facebook page. You want to ensure that you stay consistent with a visual style guide. These brand guidelines will keep you in check and allow for cohesiveness and similarity in your brand's voice and identity across social platforms. 
Consider different visual formats as you create content for social media. While social media platforms like Instagram and Twitter may appreciate GIFs, video content might appeal more to Facebook and LinkedIn users. 
Of course, this is not a hard and fast rule. But, you can leverage the few tips discussed in this guide to improve your visual marketing campaigns.
Author bio
Tomasz Niezgoda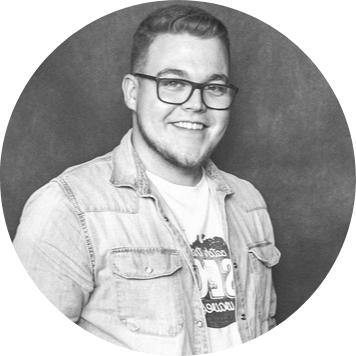 Tomasz is the Marketing Executive & Partner at Surfer, a platform that merges content strategy, creation, and optimization into one smooth process.  With almost a decade of experience in the industry, he is responsible for incorporating and executing marketing strategies. Currently, he manages a team of 3 wonderful experts.