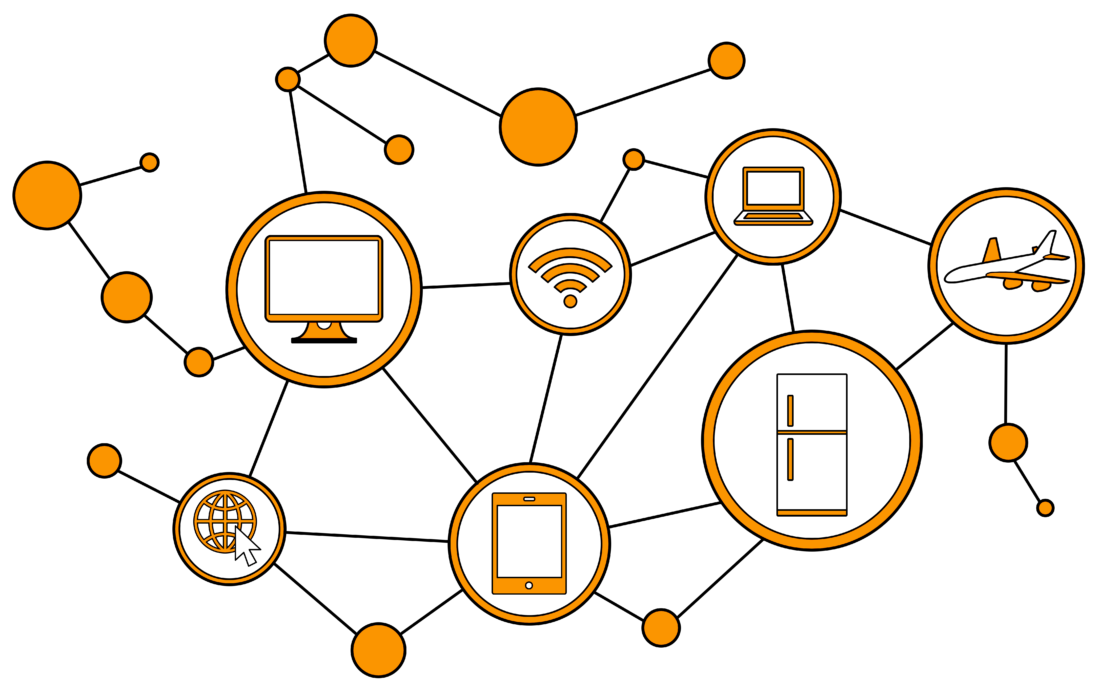 5th February 2020
10 min read
How to support digital transformation in your business with explainer videos
We live in what is widely known as a digital age: a dynamic, ever-changing ecosystem strongly defined by rapid progress and overlapping digital technologies. It didn't take long for businesses of every shape and size to realise that digital transformation is on everybody's agenda and impacts everybody's personal and communal lives. As reported by IDC, 85% of business executives believe they have a 2 years deadline to get on board with the latest digital technologies or they'll end up losing ground to their competitors. On the other hand, 56% of CEOs who've already embraced digital transformation confirmed that there are significant financial gains to be made. While it's been openly acknowledged that no industry or organisation is immune to the long-term ramifications of the digital revolution, successfully incorporating new technologies is still one of the greatest challenges companies face.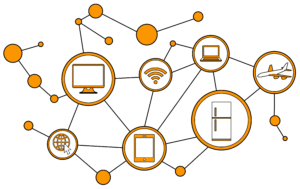 Why? The general understanding of what digital transformation actually entails and how to effectively plan for it and implement it, is constantly evolving. It's also good to remember that employing an IT strategy that involves the use of digital technologies doesn't necessarily mean that you've got a digital strategy in place. While most IT strategies tend to focus on isolated aspects of technology, a digital transformation strategy favours a more holistic approach. The market-changing potential of digital innovation reaches beyond mere commodities, services and technologies, enfolding and reshaping entire business models, sales techniques and operational logistics.
One thing we know for sure is that companies are expressing the need to provide effective, digital solutions to both their customers and employees.
So how can you support digital transformation in your business?
A one-answer-fits-all approach is hardly possible, hence why you'll need an all-purpose solution. Exceptionally versatile, highly scalable and innovative, explainer videos ensure your message reaches your desired audience in a simple and effective manner, however complex and whatever the subject may be.
But why exactly should explainer videos become part of your digital strategy?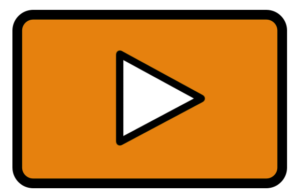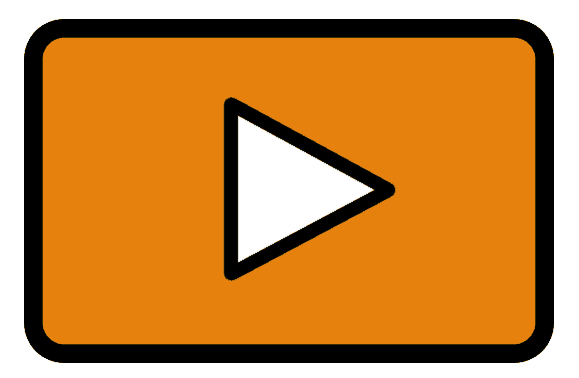 Digital transformation has revolutionised the way in which companies connect and create value with their customers and employees, with approximately 90% of business executives in UK and the US foreseeing that digital technologies will be responsible for a more strategic input to their organisation over the next 10 years. What we've learned is that there is a growing demand for a two-way relationship, based on open channel communication, dynamic participation, and content that's in equal parts informative, customised and engaging. Explainer videos are a great way to keep communication clear, simple, captivating and strictly tailored to your clients or employees.
So how exactly can you support digital transformation in your business with explainer videos?
Here's the ultimate checklist.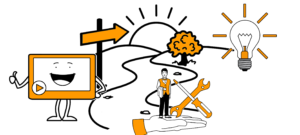 First things first, let's focus on your customers. Because of the dynamic, two-way relationship companies strive to build, business leaders place great value on keeping their clients engaged and well-informed. But why is it so important? A customer's ability to review a product or service within their digital network gives them more power and authority than any given advertisement put out by the business itself. Hence why companies are reconsidering their traditional marketing strategies and reassessing the consumers' path to purchase. Long story short: happy customers make for great brand ambassadors!
Here's how you can make it possible with explainer videos:
1. Place them in key areas of your company website.
•

Exploit the charms of storytelling in the 'About Us' section

Everybody loves a good story, including your customers. Tell yours with a short explainer video that's fun to watch and easy to understand.
•

Share your company culture in an entertaining way

Take your prospects on a virtual tour of your company, including behind-the-scenes moments where you showcase your products and introduce some of your team members. Why? There is no securing conversion without raising awareness first. Here your goal is to make a great first impression and get visitors interested in what you've got to offer. By using video to share your company values you'll also help your customers identify with your brand and inspire their loyalty.
•

Be clear about your offerings

Explainer videos are the perfect way to showcase your products and services. Today's customers go through most of the buying process on their own, so you'll want to make sure that you keep them excited and informed every step of the way.
•

Get creative with answering your customers' questions

Post a series of explainer videos on your FAQs page to effectively address your clients' doubts and concerns. At this point, visitors are more or less ready to make a purchase. It's your job to persuade them into taking the final step by targeting any reservations they may have, putting their mind at ease.
2. Make use of explainer videos during in-person meetings with clients.
Use them to simplify and promote ideas, formulate proposals, or simply as a talking point. Explainer videos can come particularly in handy when addressing a larger group of clients during seminars, workshops or conferences.
3. Use explainer videos to share client testimonials and case studies.
Sharing your customers' positive experience goes a long way with building trust and converting new leads. Keep things real and entertaining – while also adding value and credibility to your offering – by presenting your product and services through videos that carry an authentic feel.
4. Adopt explainer videos to communicate important news and make special offers.
5. Incorporate explainer videos in your digital marketing strategy.
You'll be able to:
• Boost your online presence and improve your SEO ranking
• Raise brand awareness on social media
• Create enticing Facebook and Youtube ads
• Connect with potential customers on different platforms and devices
• Produce far more gripping and engaging content (think emails, ads etc.)
• Embed a direct call to action (from encouraging customers to visit your website or prompting them to like and share your video, to offering a special discount code or inviting viewers to subscribe to your newsletter, the possibilities are endless).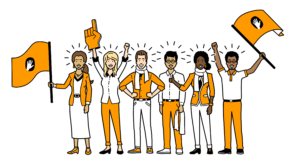 Let's now take a look at how explainer videos can help you revamp and  'digitise' business interactions with your employees.
1. Enhance your internal communication with explainer videos.
Emails don't have to be long, tedious and text-heavy. Bring your team up to speed by sending out brief and engaging explainer videos, which in only a few minutes enable you to communicate what would take you a handful of paragraphs to write.
2. Get your employees through major changes with the help of explainer videos.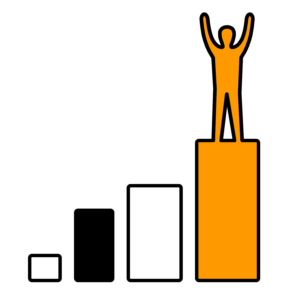 When big things happen in your organisation you'll want to make sure that your team is fully aware of the changes and understands them properly. You'll also want to prevent feelings of anxiety, uncertainty and displeasure from spreading around. Explainer videos are a great tool to communicate change management promptly and in a positive manner. It follows that dealing with a team that's more receptive to change also makes it easier and cost-effective to enforce new processes.
3. Get on board with digital learning through explainer videos.
• Train your team remotely and swap text heavy manuals, or face-to-face refresher courses and seminars, with concise, enticing and highly scalable explainer videos
• Convey complex, numerical information in a simpler, more memorable way
• Use explainer videos to spice up your PowerPoint presentations
• Make use of animation to engage the learners' mind on a deeper level and allow for a clearer understanding as well as improved retention
• Embed explainer videos in your company's LMS:
• Introduce new topics by providing quick video overviews and releasing information in small, digestible chunks;
• Summarise recently acquired knowledge;
• Customise your learning experiences and maximise their potential by adopting specific imaging and words.
About the author Gaia Stasi
Gaia Stasi has worked as a Marketing Assistant at simpleshow since June 2018. After graduating with a bachelor's degree in Media and Communication from the London Metropolitan University in 2017, she has honed her skills in producing content across various digital channels, experimenting with marketing trends, and driving brand awareness.