31st March 2021
5 min read
How To Create Customized Explainer Videos
Animated explainer videos typically make use of drawings or cartoon characters to get their messages across. However, with simpleshow video maker, there is a way in which you can create customized explainer videos specifically tailored to your company. The simpleshow video maker allows you to upload your own photos or images. This means that you can create videos in your own individual style, use your own logo in your videos, include pictures of members of your team, show your office in pictures, etc. Let's look at a few specific ways in which you can create customized explainer videos with simpleshow video maker.
Logo
Upload your logo to customize your company video! This is, of course, one of the very first images to upload when creating a customized explainer video. Include your logo in all your explainer videos, from product and service videos to trainer videos to testimonials – they can all showcase your brand with the company logo.
Product Video
Your product video has two main goals: present your product and convince consumers that they need it. Before showing any real interest in a product consumers like to see the real thing. A video can give the consumers peace of mind as it gives them a first glimpse of your product. In some way, a product video kindles trust. So, when you create your product video upload images of the product. In addition, include images that show how it works. One can even include pictures that show how the product can benefit consumers – i.e. how it essentially solves the problems that it was purposed to solve.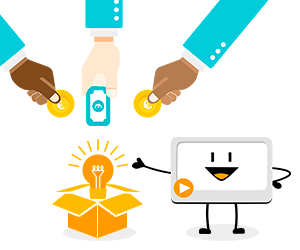 Service Video
Another great idea when creating customized explainer videos is to shine a light on your service by including images of your exceptional work or expertise. Consumers are not only interested in the service itself but also in the journey as well as the end result. Pictures of your premises or workshop, for example, give them a better idea of your work ethics. In addition, before and after photos give them an idea of what to expect when doing business with you. Carefully choose what you say, what you show, and in which scenes to include your service images.
Company Story
Consumers want to feel that they can trust your company. A video that tells your company story can achieve that. Your company story often gives consumers a strong connection to your brand as they learn why your business is special and unique. So, customize your company story videos by not only telling the story of how you came to be but by also uploading images of your company's journey: the then-and-now photos showing how far your company has come. Also, show the people behind your company or the team working for you. This can all be shown in real images to give the viewer a sense of security as they feel that they already know you. So, tell consumers how your business started with the use of original images that tells your company story.
Testimonials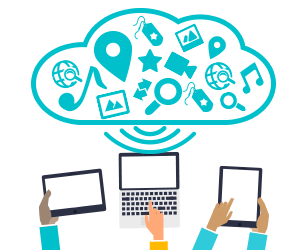 Testimonials further enhance the credibility and reliability of your business. Moreover, by showing the individual behind the testimonial, you inadvertently prove the authenticity of the testimonial. Start by interviewing some of your long-term customers that have seen tangible results thanks to your product/service. Then incorporate pictures and quotes from these loyal customers who value your business in your simpleshow video. Their testimonials will build trust and leads will feel more confident in your business. You could even make a testimonial into a short story of how your business helped the individual. Highlight pain points that consumers can relate to, and reveal how your business provides the solution.
Do not overlook opportunities to customize your company explainer videos. Place yourself in the consumers' shoes and determine what the consumer would like to see a real picture of. Then make your explainer video with those images in mind. simpleshow video maker leans itself perfectly to allow customization through image uploads.