4 Best Virtual Team Building Activities in 2022
Keeping virtual teams motivated may seem like a challenge. But with virtual team building activities, the teams can learn more about each other and what everyone enjoys doing outside work.
Virtual team building activities help create human-to-human connections between remote team members. Encouraging your team to spend time together and bond will result in better communication and collaboration. Removing communication barriers is crucial to a productive workplace, where people feel happy and connected.
But you need to explain how these activities work, of course. Well, that's where explainer videos come in. Explainer videos can help you communicate what your team members need to join the activities and what you expect them to do. All you need is one video for each activity, and you can disseminate the video to everyone on your team. It's that simple and easy.
Here are four virtual team building activities you can organize for your teammates:
1. Online team games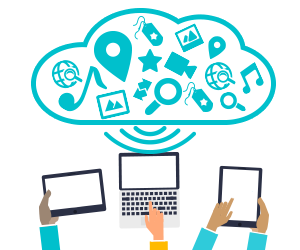 Online team games can help your workers relax and enjoy each other's company in a casual atmosphere. Virtual games, competitions, and puzzles are fun, get everyone involved, and help online communities build rapport.
Online Bingo is an excellent example of a game for everyone. Bingo is quick, fun, and works great in a virtual environment. Everyone can simply print out a board and play a game.
Virtual escape rooms have grown in popularity in recent years. Escape rooms involve virtual adventures that need to be completed for one to escape the room. The team usually has 60 minutes to work out the puzzles with the clues given to them. Such games are exciting and require logical thinking.
Other ideas include online trivia games, survival games, online card games, group drawing games, virtual board games, typing-speed races, etc.
2. Ice-breakers
Ice-breakers are simple questions that will help your teammates get to know each other better. Ice-breakers are an excellent way to start a virtual meeting. For example, you can spend the first five minutes of a weekly office meeting asking each other what they did during the weekend.
As some of your team members may be shy or nervous, start with other simple questions like:
favorite pets
dream holiday destinations
fiction or fantasy movies
favorite meal
tea or coffee
You can go first and appoint the next person. Starting first can give your team members time to think about their answers. Keep it short, with a maximum of 30 seconds per person.
Ice-breakers never get old and are great for improving employee engagement. Even if the team has been working together for a couple of years, there's always something new they can discover about each other. If you feel like you're running out of ideas for questions, ask the team for suggestions.
3. Create a virtual break room
Create a virtual break room and have lunches together. Spending remote quality time on brunches or dinners can help your team relax while on a break.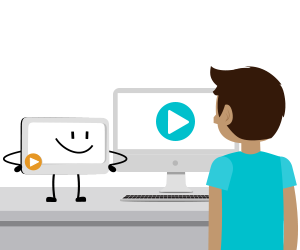 The good news is that virtual teams like yours can still have that space where team members can just chill and not talk about work. Buffer, for example, has a Hipchat channel where team members talk about anything under the sun and unwind.
Send everyone an introductory email with a custom video message showing the virtual break room, the best times to join in, and its purpose. Make it clear that the channel is open to anyone and emphasize that the main rule is not to talk about work.
In the video, you can suggest quick and fun verbal games or ice-breakers to create a positive climate and keep the conversations going. You can also go an extra step and create a unified team design to apply for a shirt to wear at the meeting.
Creating a virtual break room will allow your team to relax and bond, offering a safe space for your team members to take healthy breaks from work. By taking regular breaks, your team can see an increase in productivity.
4. Virtual clubs
Virtual clubs are an opportunity to connect with similar-minded people. You can have many clubs depending on your team's size. Just ask your teammates for some ideas.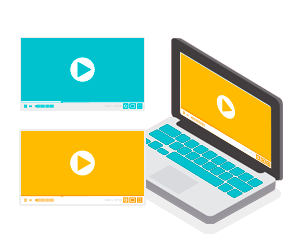 You can, for example, create a virtual book-of-the-month club. At the start of each month, one of your team members can suggest a book to read. In the next meeting, your team can discuss their thoughts about the book, its characters, and its plot.
If your team loves traveling, you can start a virtual travel club and participate in virtual trips. The marketing team of Nivea Dubai, for instance, took a virtual trip to London together using Microsoft Teams. The activity included exploring London's most famous places and answering a set of questions about the city. After the session, the manager said that the event boosted the team's morale.
Other ideas for virtual clubs include a cinema club, a mom's club, a cooking club, an origami club, or even a band.
Conclusion
Distance is no longer an issue when it comes to team building. You can involve your team members in virtual team building activities thanks to technology. AI-powered platforms like simpleshow video maker is a recommended solution to enhance your virtual team activities.
With virtual get-togethers on Zoom, Microsoft Teams, and other platforms, your remote team can socialize, get to know each other better, and enjoy their time at work. You learned some of the best virtual team building activities from this article: online team games, ice-breakers, virtual break rooms, and clubs.
Also, make sure you create an explainer video to explain how your virtual team building activities work and what they'd need to participate.
Push ahead with your team building activities and strengthen your team bond!
Author Bio: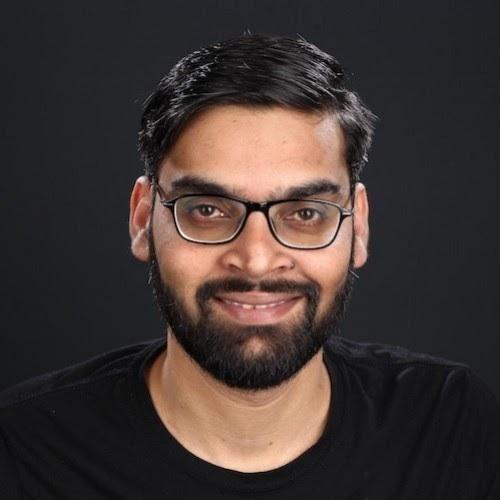 Baidhurya Mani is the founder of SellCoursesOnline.com. He regularly shares tips, tools, and strategies to help creators and entrepreneurs build a successful online course business.