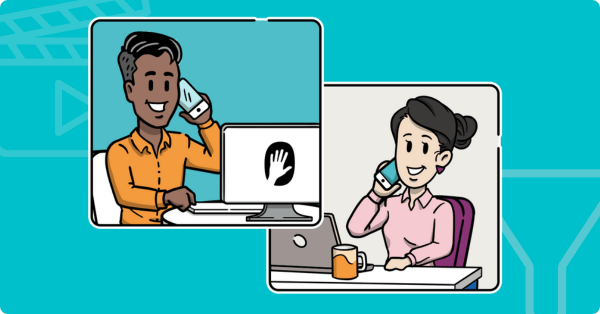 25th March 2020
8 min read
Want to have a really powerful B2B eCommerce platform? Read on…
Ever imagined having a powerful B2B eCommerce platform? Want to enhance your eCommerce website? Read our content to have full insight into the B2B eCommerce website.
Introduction 
Over the next five years, the B2B eCommerce sales rate is expected to grow at a pace of 10%. Business enterprises should likely develop new strategies that can enhance more activities with growth. To invite other vendors, it is necessary to create a long term growth plan and build new relationship tactics. 
According to Forrester's research, about 57% of B2B enterprises have expressed a planned technology investment.
If you want to create a new and successful eCommerce business, it is essential to understand how you can balance the in-house with outsourcing resources.
Features to have a powerful B2B eCommerce platform
Creating a successful B2B eCommerce takes hard work and time. It cannot happen overnight. You need to have patience and determination make your eCommerce platform powerful, especially if it has headless commerce capabilities. The following are some key features that you must take care of:
1. Creating a good business plan

Before you are digging into the B2B eCommerce market, it is mandatory to create a solid blueprint plan. A business plan helps the company to get identified by various people. You are required to implement different technologies that will help target the demographic. A good business plan also details the investment free, company goals for the next 6-12 months, long term mission, and visions.
2. Effective leadership
The backbone of the company's success is to have strong leadership. While hiring business owners should make tough decisions. Selecting a good leader turns out to be highly efficient for boosting up the B2B eCommerce website.
3. Catalog Configurations
A powerful eCommerce platform allows you to create an interactive digital catalog with permissions applied. It means that whenever other customers log in, they will be able to see what they are allowed to choose between. Catalog configuration enables you to control the products the buyers can see. B2B eCommerce platform provides the flexible multi-site and multi catalog support for complex commercial models. If your eCommerce platform has one master catalog, then you will be able to manage everything at one spot, instead of having many duplicate sites.
4. Pricing and discounts
B2B pricing is very much complicated because pricing differs from country basis. Additionally, if you have a subscription-based or physical goods product or even both, pricing is done differently. In modern days, these several configurations give you the liberty to control the pricing rules based on segments.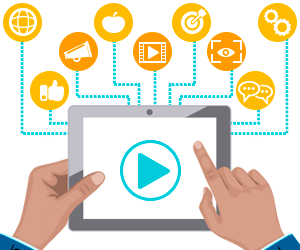 Make sure that your eCommerce website is capable of applying sufficient discounts. A better B2B platform lets you reflect on the common promotional strategies based on products, purchase, and cart validation rules.
5. Self-service features
Suppose your targeted customers will be able to order any products at any time without waiting for the sales rep to answer their call. The self-service features help to empower the buyers to purchase and manage their accounts with various functionalities such as order management, shipment tracking, and reordering.
This self-service helps the buyers in robust B2B solutions, allowing them for one-click ordering, based on the order history.
6. Buying workflow
Various organizations have complicated hierarchies that affect consumer purchase. Tailor the workflows that will match the customer purchasing journey with the organizational structure. This process of tailoring can be automated for the further time required to streamline the process.
7. Integrations
You must have CRM, marketing automation, invoice software, shipping ERP to help run your business. Rather than having individual segments try to figure out a way that can be integrated to streamline for running the eCommerce website smoothly. You can ask vendors for providing customer reference with integrations that will help you to implement the integrations correctly.
8. Sales enablement
Your sales team may be reluctant to use a technology that could replace their job function, but current eCommerce platforms are designed for B2B companies in such a way that it saves time and implements more strategic actions to help customers to place orders. A better and powerful eCommerce platform provides the sales team with extensive intelligence, such as alerting if any purchasing is trending down on any account. There should be account specific dashboards equipped with KPIs tracks that help in forecasting borders and could provide other necessary insights. If you tend to empower the reps with necessary information can win back the accounts that might want to come back from other competitors.
9. Executing personalization
Some companies are failing to deliver a better-personalized experience to their customers because they lack the digital functionalities which need to be satisfied in the modern B2B models. According to a study conducted by Accenture, 73% of B2B buyers say they want personalized executing.
Personalization can have significant business benefits. These benefits include: increase in product sales through various recommendations, promotes relevant content according to customer interest and behavior, and even displaying search results of customers from their previous history.
10. Tracking the data
To execute the strategies effectively, you are required to keep track of the collected data that turns out to be customer insights, which can be further leveraged to drive various strategies.
A powerful digital solution helps to offer data reporting tools that can not only track the metrics of the performance but also provides real-time analysis, page performance, and consumer insights that reveal what the customers are doing and what can be useful for your site in the future.  When the customer data is united into one location, these insights can be used to make powerful eCommerce platforms and discover new business opportunities with identifiable bottlenecks.
11. Add Explainer videos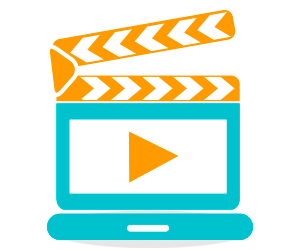 Videos are becoming increasingly popular in the ecommerce industry. Indeed, 97% of marketers say that video has helped increase user understanding of their services and products. With an engaging explainer video, brands can demonstrate their product features and values in a more clear way. From live presentations to peculiar animated videos, explainer videos have made it really effective.
Conclusion 
B2B customers always expect modern interactions. You can evaluate your platform to see whether you can deliver the products or services to your customers accordingly. The digital experience platforms are quite uniquely positioning their market value among various other B2B companies. Enhancing a powerful B2B strategy can uplift the authenticity of your brand value.    
About the author Haifa Aboobacker
Haifa is a growth assistant at  AirTract.Com, a go-to place for all expert advice wherein people ask questions, write articles, publish and learn from paid and free online courses.
She is a communication engineering graduate but a digital marketing buff who is fascinated by the best SEO practices and content strategies. She loves to make friends and explore places, and she chooses reading in her time off.