10th June 2014
5 min read
DIY: Tell Your Own World Cup Explainer Video Story!
Countdown to the World Cup
The time is upon us. Two days from now, fans of the beautiful game will cram into pubs, town halls, living rooms and even gardens (weather permitting of course) to watch on – through rose-tinted spectacles – as Roy (or even, Woy's) new-look fledglings pitch-up in Brazil and lose to Italy. Yes, ladies and gentleman, the World Cup is here. Flags will be waved, horns beeped, fingernails chomped and for one reason or another, tears will be shed. The next in a long line of over-hyped, under-achieving England teams are set to crash out in the last 16 of the twentieth FIFA World Cup. Well, probably. But here's to sanguinity. And here's why…
The year was 1966…
It's 48 years this year, since we heard Kenneth Wolstenholme's unsurpassable cries of commentary genius. You know the ones! On a day when hoards of ecstatic spectators at the old Wembley Stadium were witnessing the very unthinkable unfold before their very eyes. They thought it was all over, and then it was. We had beaten the Germans in the final of the World Cup, and in some style. Sir Alf Ramsey and his immortal English lions had stood proud, taken on the world and beaten it.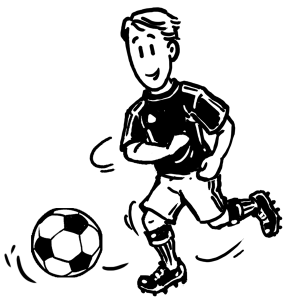 Hard to believe really. Germany have never been a nation to ponder though. Penalties in Italia 90 and the 4-1 mauling in South Africa 14 years later spring to mind. Hmmm. But let's not go there. Not again. Emulating Bobby and Co.'s success has been attempted a mere 11 times since, with each and every occasion resulting in underachievement, dismay and a nasty reminder that England as a footballing nation are actually just not very good. But so what?
English football fans are rather unique…
Average on the pitch, we may very well be. But off it, average we are most certainly not. There is something absolutely unique about the typical English football fan, which no other nation can possibly acclaim to possess with the same misguided verve. I'm of course talking about blinded optimism. No matter how many penalties are missed, goals conceded or red cards received. The mind-numbing echo of 'Britannia ruling the waves' will never cease to be bellowed inside stadiums and watering holes the world over. Each year, the same smattering of phrases can be heard true and proud. "We're gonna win it this year, I can feel it". But surely Woy and his boys aren't capable of doing the unthinkable and joining the immortals of 66. Are they?
How are England's chances?
Well, scepticism and logic both say no. But for the rationally impaired football romantics among us, history and godly interventions might just be on our side this time around. Let's look at some facts. In 1966, Real Madrid won the European Cup, Athletico Madrid won La Liga, Fulham were relegated from England's top division, Austria won the Eurovision song debacle and it was the last time a team came from 2-0 down to lift the FA cup. Oh, and England won the World Cup. See what I'm getting at here?
So the planets are aligned, Paul the Octopus is dead and the stage is – very nearly – set. Ross Barkley is fit, the sun is shining and our time is now. Enough talk, arise Sir Woy. It's time to join the immortals.
Make Your Own World Cup Explainer Video!
With simpleshow's World Cup Scribble package, you can make your own explainer video story using our paper cut-out illustrations! We have prepared a selection of amusing Scribbles inspired by the World Cup that you can download and print straight away. Can you recognise the five international footballers? With this special edition, you can tell your own football stories in simpleshow's explainer video style or make up your own version of the World Cup that you can share with your friends!
Download the World Cup Scribbles package here or by clicking on the image below and get creative! We also have an explainer video that will show you how to do it!
We wish all the teams (particularly England!) the best of luck and look forward to the World Cup summer!