27th October 2020
In
2 min read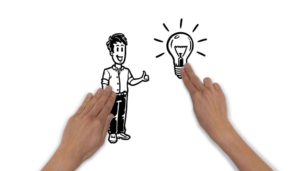 Training Industry Magazine, the most trusted source of information on the business of learning, has released the 2020 Watch List of companies for eLearning, naming simpleshow video maker among the shortlist of eLearning authoring tools that are emerging technologies with unique strengths or capabilities. eLearning authoring tools refer to software and applications that facilitate the development of digital learning with functions that support creating, editing, reviewing, testing, and configuring materials. Today's eLearning authoring tools, including simpleshow video maker, support distributed eLearning that is cost-efficient to produce and incorporate in an organization's learning strategies and delivery technologies for both business and educational entities.
simpleshow video maker ranked as a company to watch due to its leadership and innovation, breadth and quality of its features and capabilities, company size and growth potential, quality and number of clients, and by its existing awards, recognition, and competitive differentiation.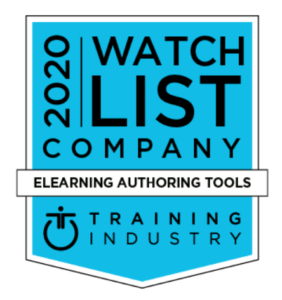 About simpleshow: simpleshow is the platform for digital products and services around explainer videos. Guided by the mission to make modern communication simple and concise, the market leader enables everyone to explain a complex topic very simply. The artificial intelligence of the SaaS solution simpleshow video maker supports the user in creating a professional explainer video with just a few clicks. A magic that is based on the experience of tens of thousands of video and eLearning productions in over 50 languages. Behind this stand employees in offices in Berlin, Luxembourg, London, Zurich, Miami, Singapore, Hong Kong, and Tokyo. Large international companies value simpleshow as a partner for simple explanations.
About Training Industry: Learning leaders trust TrainingIndustry.com as a respected source of information to develop and manage training programs, to improve business performance, and for their own professional development. Training Industry subscribers rely on newsletters, webinars, and other resources to stay engaged with the latest trends and developments in corporate training. With a primary audience base in the Americas, Training Industry Magazine is a global resource for corporate training professionals in Europe, Asia, Oceania, and Africa, including subscribers from all of the ranked Fortune 500 companies.