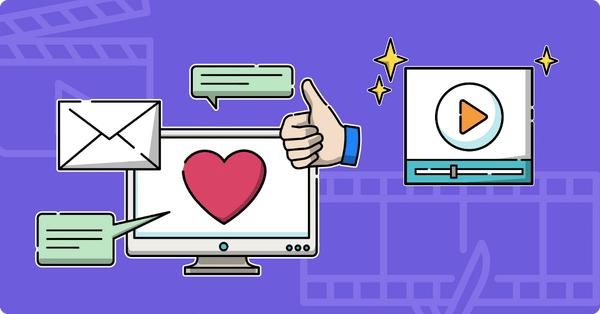 Why an explainer video is worth more than 1.8 million words
Have you ever cooked an artichoke? I recently made my very first. I'd bought two healthy-looking specimens at my regular, trusty stall at the market. Then, back at home, I stared at the exotic-looking vegetables feeling clueless and forlorn. What was I supposed to do? Call up foodie friends or my grandmother? Of course not. I did what my colleagues do when they want to know how to create a Pivot table in Excel. Or what teenage girls do when they want tips for achieving that perfect "smoky eyes" look. I went on YouTube. Where countless video tutorials offer help with almost any problem.
And for a good reason. Videos are easy, and most importantly quick, to consume. Compared to an instruction guide or, in my case, a tedious post on a cooking forum, the same amount of information can be conveyed in much less time with much more efficiency.
The (bio)logical explanation
There's a simple explanation – it's biological! Our brains process visual information – the symbols that tell stories in an explainer video – much more easily than plain text. That's because 90% of the day-to-day information our brains need to process is visual. So our brains are conditioned to convert images into information. which they do about 60,000 times quicker than text. So why should we abandon old habits instead of harnessing them?
According to an American study, one minute of an explainer video can replace up to 1.8 million words. Wow. Even for us at simpleshow, that sounds like an awful lot. Unfortunately, it's not quite clear what findings this number is based on.
Either it's based on the proverbial picture that's worth a thousand words (at a frame rate of 24 pictures per second, we'd reach 1,440 pictures, worth just 1.44 million words) or perhaps it's based on all the words it would take to describe everything displayed in an explainer video.
An explainer video beats text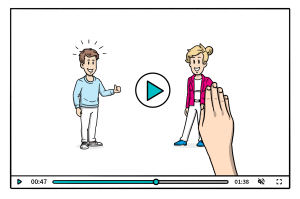 What's clear, in any case, is that an average adult bookworm takes about a minute to read 200 words. Meanwhile, an explainer video can use images, symbols, music and emotions to communicate more complex information in much less time.
That efficiency demonstrates that the explainer video – make-up and DIY tutorials aside – is a smart choice of medium for companies especially. That way it's easy to convey elaborate sets of ideas to employees or customer. The company's own products, compliance rules, the corporate message, staff training… If the goal is to save time and therefore expense, an explainer video is the perfect solution. Here you can take a closer look at a few examples from simpleshow's customers.
Of course I would have loved to find a simpleshow about preparing artichokes – mine didn't amount to much. Obviously, YouTube tutorials aren't worth their salt compared to explainer videos. 🙂
(Sophie)