29th January 2015
3 min read
"Waste to Energy" – simpleshow foundation in South Africa
Since its beginnings, the simpleshow foundation has been engaging in socioeconomic and social content. Recently, I was able to see a fascinating simpleshow project up close and experience it live.
At the end of last year I visited my former home South Africa and checked out the initiative "Waste to Energy", which simpleshow supported with the explainer video "Saving the Environment with (Re-) Used Cooking Oil". The clip explains how energy is gained from processing used cooking oil, and encourages people to join in.
Starting from Johannesburg, I traveled on adventurous roads with just a description and no GPS at hand for about an hour and a half. At the end of the small and vivid city of Potchefstroom, the modern North Western University (NWU) finally appeared. NWU supports many initiatives for the development of local communities and townships while putting a focus on projects for gaining alternative energies.
When I arrived, Markus Koehn, one of the on-site project managers welcomed me and showed me around. Right away he told me that even the Dean of the University was so impressed with the simpleshow clip, that he forwarded it to the South African Department of Education – where the simpleshow video also left a lasting impression.
In the pick-up truck we then went out to see various collection points and got an impression of how much engagement the project has already achieved. One school was especially impressive. The kids were very committed, and eager to collect the cooking oil in their townships and bring it back to the collection point at their school. And even the backyard of a gas station contained a collection depot.
Thanks to the simpleshow video many people understood that it is possible to gain energy from used cooking oil. This project continues to succeed in engaging more and more people to take part and register their own collection points.
The used cooking oil is then brought back to the processing facility, where the processing unit runs 24 hours a day and produces organic Diesel, which is sold locally thereafter.
All this requires a lot of manual labor, just take a look at the pictures!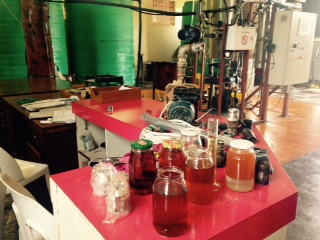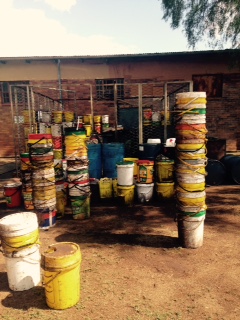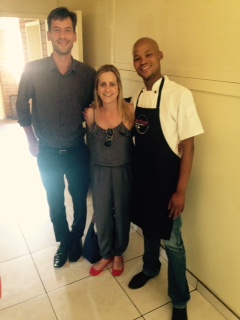 Although there is a long way to go until such a project works out on a large scale, I could still see that this initiative can grow fast and achieve a lot of good with just a bit of support.
What a great thing!
(Nadine)