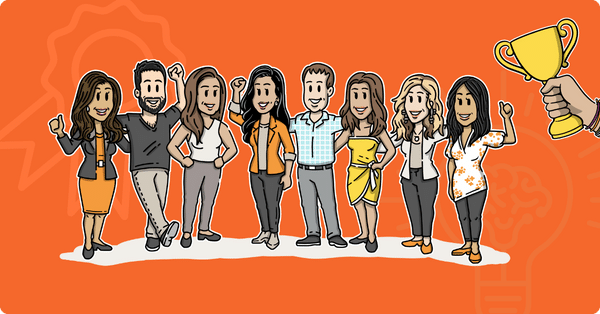 Viva España! – simpleshow customer MANN+HUMMEL wins Spanish industry prize
Today, we have a success story to report: Our customer MANN+HUMMEL has won a Spanish industry prize! We have already been working with MANN+HUMMEL for some time, the world's leading expert for filtration solutions. The company is also a development partner and series supplier to the international automotive and mechanical engineering industries. One of our tasks was to produce simpleshows for the company to train their employees.
One of these simpleshows describes the objective and benefits of a new purchasing guideline to MANN+HUMMEL employees and is used within the company internationally. This simpleshow has now secured MANN+HUMMEL the renowned Spanish prize in the purchasing sector, the "Premio El Diamante de la Compra" awarded by the Spanish AERCE association. MANN+HUMMEL was able to toast success in the "Induction/Training" category.
The association uses the prize predominantly to honor projects that in the opinion of the jury involve a high degree of innovation and originality. A further criterion is that the projects should act as potential role models for future projects in the purchasing sector. The prize was awarded in ten different categories to companies and institutions operating in Spain. The winners included Danone, Repsol, and Barcelona City Council.
We would like to extend our warm congratulations to MANN+HUMMEL on this great success! And of course, we are also extraordinaryly pleased that our work has come to fruition ☺