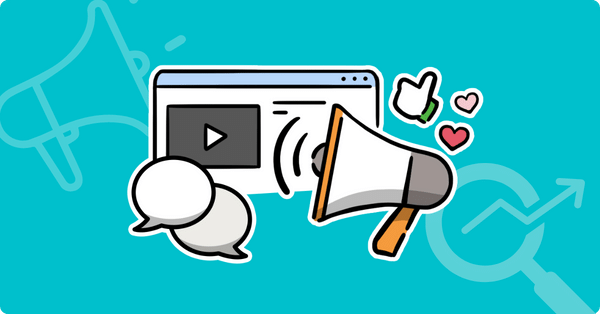 26th June 2014
4 min read
Video guide: ROI and Branding
The first time you heard the trendy term "inbound marketing", you probably scratched your head. Isn't marketing all about outreach? But take it from us, it's not just buzz – in fact, "pull" marketing can solve many communication problems. Conventional outbound marketing seeks out customers where they already are – say, listening to the radio or reading a magazine – and approaches them there, trying to call them away from whatever they're doing. In contrast, inbound marketing is all about positing valuable information on products and services in order to lure your future customers to you, honestly and organically. So the core of the inbound strategy lies in creating quality content and publishing it: on blogs, podcasts, online videos, e-books, white papers, guest posts, and so forth. Then you spread the word with search engine optimisation, social media marketing, newsletters and PR 2.0. With luck and determination, prospective customers will find that content and be intrigued to learn more.
Fishing for customers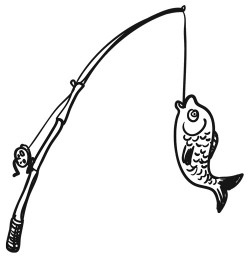 Once a lead has taken the bait – that is, consumed your high-quality content – the second step is about "converting" the lead to a customer (however your company defines that).
Content marketing: a chance to flaunt your savvy
A content strategy is an opportunity to show off your hard-won expertise. By packing your website with insightful, one-of-a-kind content, you'll rack up visits from customers who are eager to order from a company just like yours. Your specialist knowledge will convince them that you're best, most qualified provider of your product or service. Not only will that expertise work wonders on your search rankings (known as SERPs in Marketing-ese), it will help you convert those visits into orders and revenue.
The return on your video
Users are delighted for a reason to sit back and watch a video. Give them the information they're looking for in a format that's endearing and approachable, and they'll give you dividends. No wonder there are videos everywhere these days. But it's not just entertainment. When simpleshow commissioned academic studies to examine the trend in more depth, the research found significant learning gains in hardly any time. Another Forrester study from 2012 demonstrated that the click rates in newsletters jump by 200–300% when they include a short video.  Not to mention that videos build viewers' trust and give them a sense of security. A study by Internet Retailer from the same year found that professionally produced explainer videos increase the trust level of 52% of users and boost their probability of purchasing by a staggering margin.
Why to go the extra mile
The advantages of investing in a professional explainer video for your external communication h build on each other and help you to achieve several goals at once:
Conversion optimisation
Higher search rankings
More unique visitors and website traffic
Brand marketing
And the synergies keep going. We've already shown that a video will enhance the performance of your marketing campaigns, but a branded video will also help cement your brand image in the minds of your customers and leads. Once the customer has been familiarised with your company's product and image, it will stand out from the pack. That advances the brand even before a purchase. If the customer has a positive experience and is happy with the product or service, it also vastly increases the likelihood of a referral.
Not just "nice to have" anymore
If you do a quick search for "video SEO" or "content marketing," you'll see that videos are now a fixture of the online landscape and not just a fad. Some 80% of users prefer video content over text. So those who fail to invest in videos today will be missing out on a crucial competitive advantage tomorrow.
The best way to entertain, inform, train or mobilise today's audience is to harness the power of explainer videos.
(Kristin)