Video Guide: Pointers to boost your explainer video's viewership
So you're considering getting a simpleshow explainer video to shore up your communications strategy. Or maybe you've even ordered one already. You'd like to use it for sales, public relations (PR) or marketing? Good choice – an explainer video works wonders in an assortment of uses and fields.
Of course you want to get your video out into the wide world as quickly as possible in order to energize people about your topic, drive purchasing momentum or attract fans to your product or project. What can you do straight away to ensure that as many leads as possible see your video? We've compiled the most valuable pointers to help you boost viewership.
1. Make your website your home base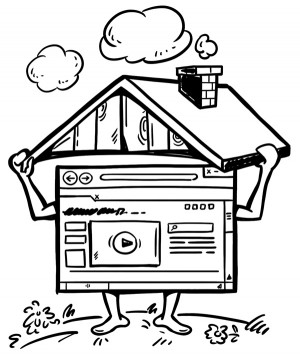 Featuring your simpleshow prominently on your website will encourage your visitors to press play. The short explainer video will inspire prospective customers to take action more quickly and win over sceptics onto your side. Besides the video, include supplementary content on the subject and serve up everything visitors need to know in an approachable, well-edited form. More about this under pointer 5.
2. Go viral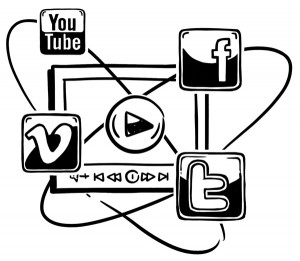 Your target audience uses social media, full stop. So why not have them spread your content for you? You can set up free profiles and announce your news on a regular basis. Or perhaps you're already an active user of YouTube, Facebook, Twitter, GooglePlus, etc. Then there's no time to lose – harness their video features and upload your simpleshow.
By the way, if you're a power user, you can track down potential "influencers" or "multipliers" using monitoring tools. These influential supporters stand out for their frequent positive comments, shares and re-tweets in response to your pages and posts. You can get in touch with these communicators directly and encourage them to share your simpleshow further. This helps your video reach an even wider audience.
3. Make the video available any time, anywhere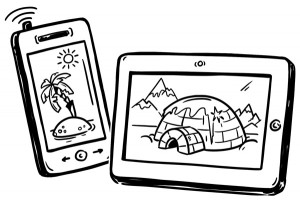 Since the proportion of mobile Internet users is rising by the day, it's more crucial than ever to make sure your content – even video – runs smoothly on a small screen. "Responsive web design" optimises online content to display gracefully on all display formats. If need be, consult a web designer or online marketing specialist on how best to make sure your simpleshow is available everywhere all the time.
4. Let the video speak for itself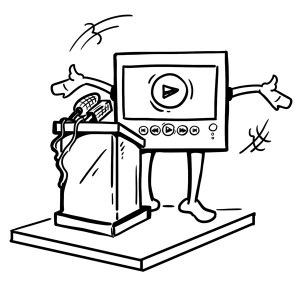 The first step a visitor takes on arriving at a website is to hunt for the most readily available information. So place the second step in arm's reach: the video's play button. That will keep the visitor hanging around on your website and lower the bounce rate. In general, the more attention you draw to your topic, the quicker you can achieve your project goals.
Last but not least, don't leave the visitor sitting in front of a blank screen at the end of the video. Use that moment to offer recommendations and invitations to social networks. Social networks such as Facebook and Google+ offer sharing, "liking" and recommendation plug-ins.
You can add them by inserting a code snippet in your own source code. Alternatively, you could have your videos hosted by a paid service such a Wistia that offers convenient social plug-ins which you can incorporate in just a few clicks.
5. Draw attention to your video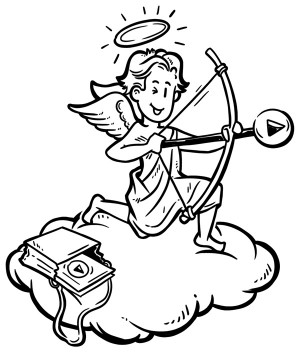 To make your video show up on Google and other search engines, you have you give it a stage. Ideally, that's a microsite or a landing page that can be directly linked to and is listed on your website's site map. Alongside the obligatory title and description tags, as well as ideally a transcript of your video, it's good to spread more content about the subject around your site.
The simpleshow introduces your topic, provides background knowledge and motivates people. You've persuaded your visitor about the topic. Now what? Add in a link to the online shop, contact form or campaign sites, illustrate your case with more details, related information or a reference to your blog, which you should be regularly updating with your expertise. Now the search engine's web crawlers will find all kinds of keywords on your topic and hopefully place your result high in the rankings. That's guaranteed to pump up traffic.
6. Bring your video along to a meeting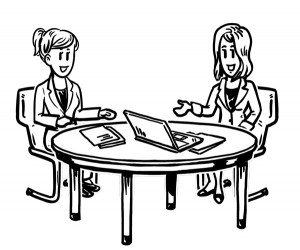 More than anyone, sales reps get around: visiting trade shows and customer's offices, sitting down for business dinners, and so on and so forth. But people in the marketing and customer service departments often have direct contact to customers too. Many of these staff members may have a company-provided smartphone or tablet, or at least own smart devices of their own. So the key is to be prepared! If you download the video files onto your mobile device, the clip is never more than a tap or two away.
Good luck with your simpleshow! Let's make it go viral!
(Kristin)