30th June 2016
3 min read
simpleshow foundation @ Wikimania 2016
Wikipedia is about building bridges, not walls! With these words, Jimmy Wales, founder of the largest free online encyclopaedia, opened the 12th Wikimania conference. What might seems obvious to more than 1,000 participants from over 60 different countries should serve to remind outsiders that free knowledge is the basis for living together peacefully.
For the first time, this year's Wikimania – run under the slogan "Wikipedia as a driver for change" – was not held in one of the world's great metropolises such as London, Hong Kong or Mexico City, but instead in a small Italian village. Surrounded by mountains and just a short distance from Lake Como, Esino Lario's 800 residents made their contribution to free knowledge by opening their doors to Wikipedians from all around the world, including Jens and myself, as we were there with the simpleshow foundation to take part in the programme of talks, discussions and workshops.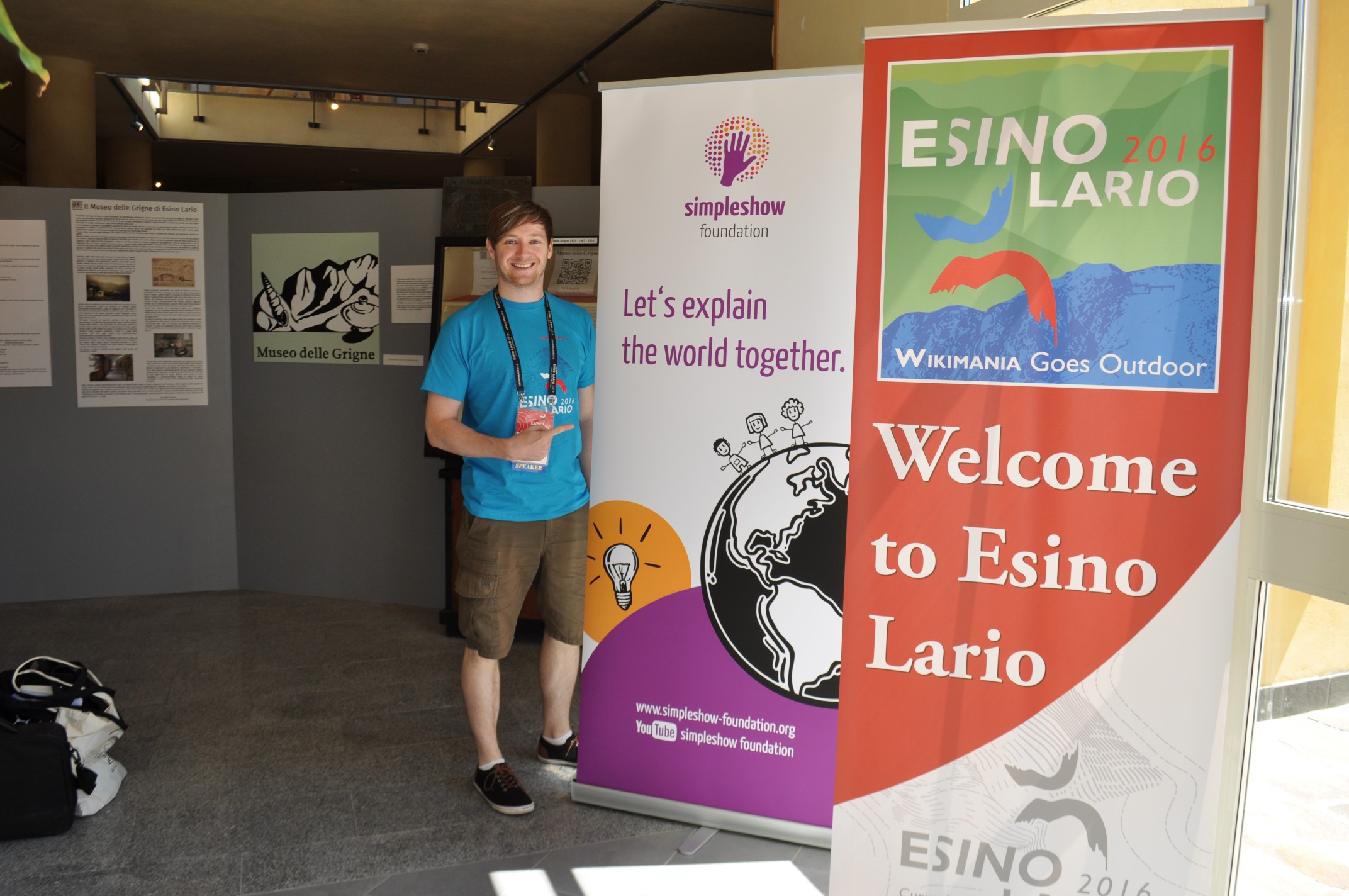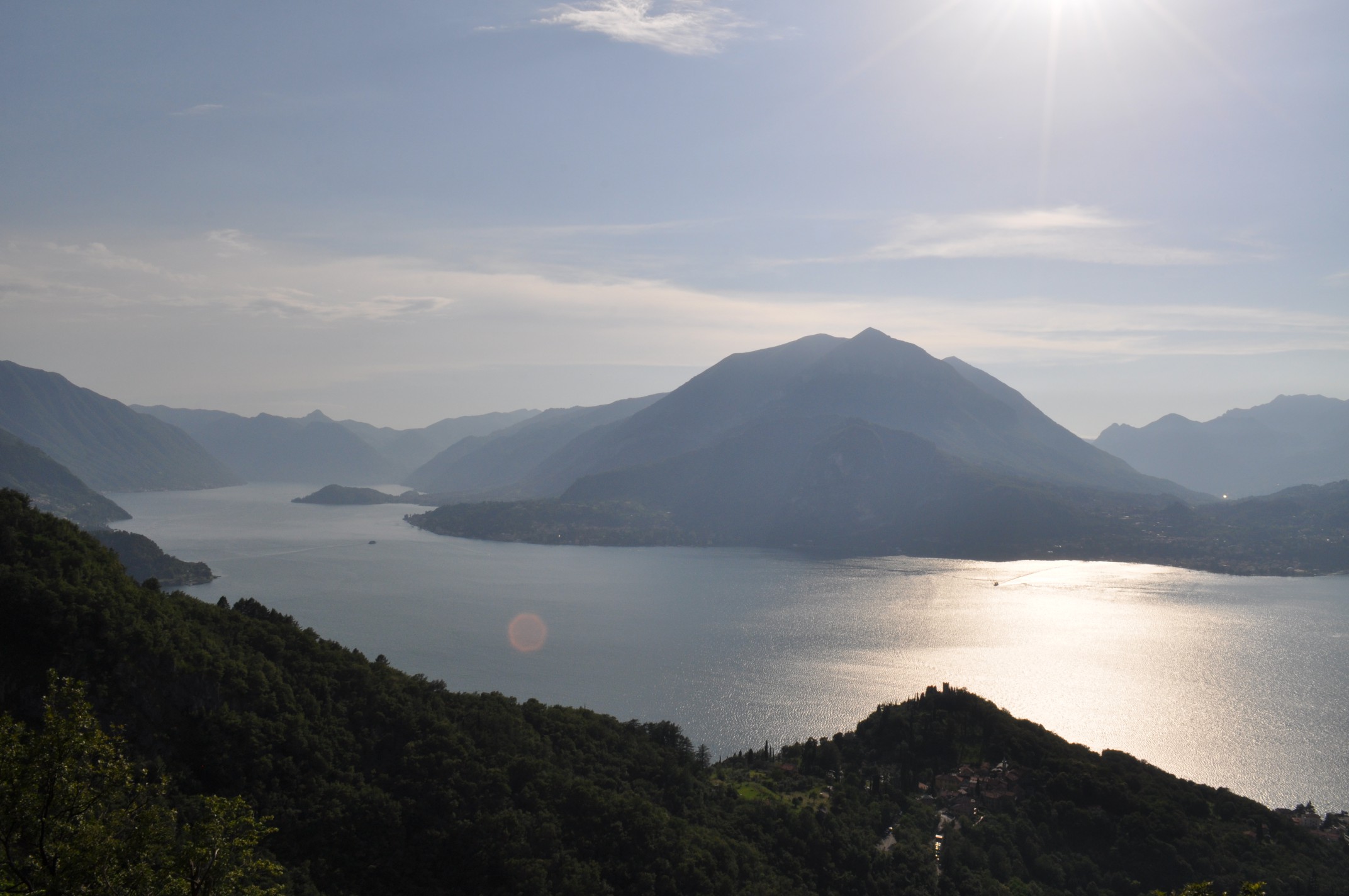 Our seminar aimed to describe the basics of providing simple explanations. Naturally, we also used this opportunity to present our new tool mysimpleshow and how easy it is for anyone to use it to create their own explanation video clip. What can we say? Our latest product caused quite a stir! Within one hour, 20 participants had created 20 video clips on a range of different subjects – among other topics, they explained tea drinking traditions in East Frisia, freedom of panorama, hackathons and how to find a suitable topic for a Wikipedia article.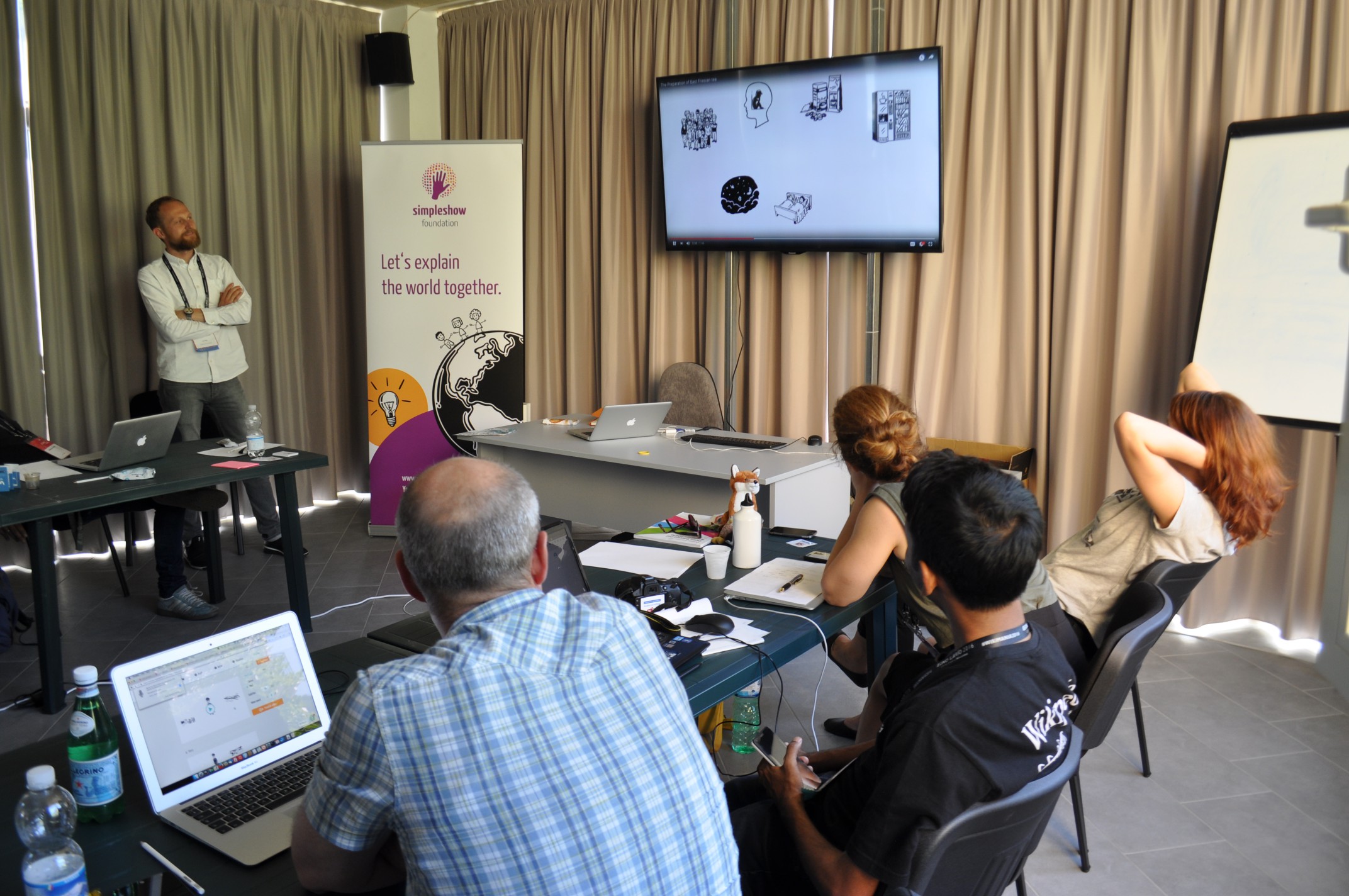 In no time at all, the news about our mysimpleshow tool had spread to other Wikipedians thanks to the high levels of enthusiasm it received. Woohoo 🙂
On top of our workshop, Jens and I also spoke to many other representatives from the Wikiverse. Among other things, these discussions looked at how to overcome global barriers regarding access to free knowledge and the role of video clips in this as well as talking about automated content creation software and the improving Wikipedia for mobile use.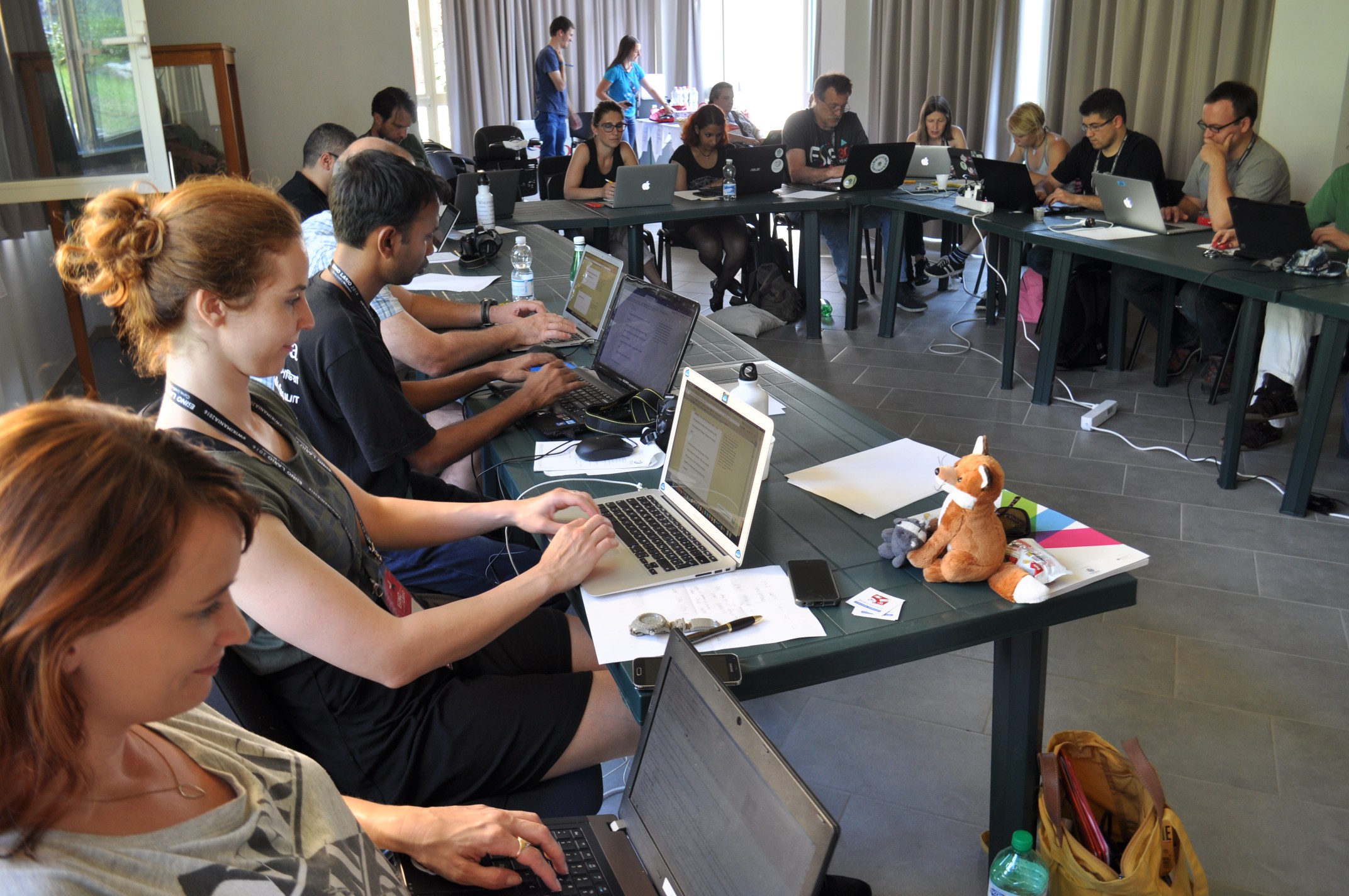 Naturally, we also spoke about the influence that videos can have on learning, "Videos won't replace texts, but enhance them. Films and interactive elements have become an integral part of the learning process today. They supplement the text's content and take Wikipedia to a whole new level," Jimmy Wales said in answer to Jens' question about the future of this medium.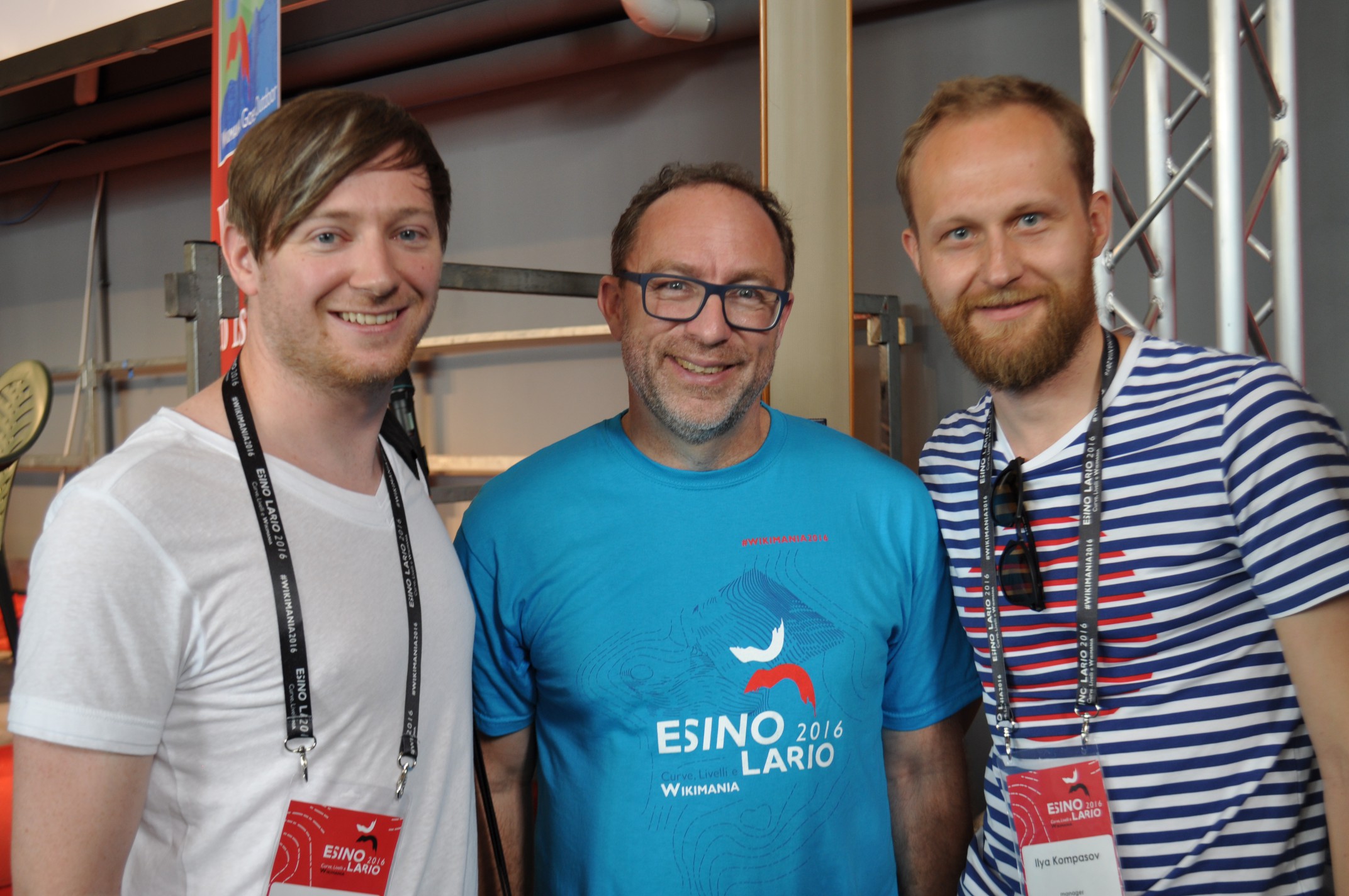 In addition to the many interesting conversations and the huge amount of participant interest, my personal highlight was my birthday serenade sung to me by the Wikipedians and Katherine Maher – the new Executive Director of the Wikimedia Foundation. I just had to mention this wonderful birthday present! 😉
But above all, our lasting impression will be of the village's 800 residents who turned their hometown into a place for something which was a whole new world to them – the Wikiverse – and gave us such a warm welcome during this week. They were open to new ideas and once again made it clear to us that we have to work together if we are to succeed in making the entirety of human knowledge freely accessible for everyone.
Ilya