29th July 2015
2 min read
simpleshow foundation @Wikimanía 2015
In mid-July, simpleshow foundation had tacos and tortillas on the menu, because this year's Wikimania in Mexico City included a simpleshow workshop and plenty of eager networking.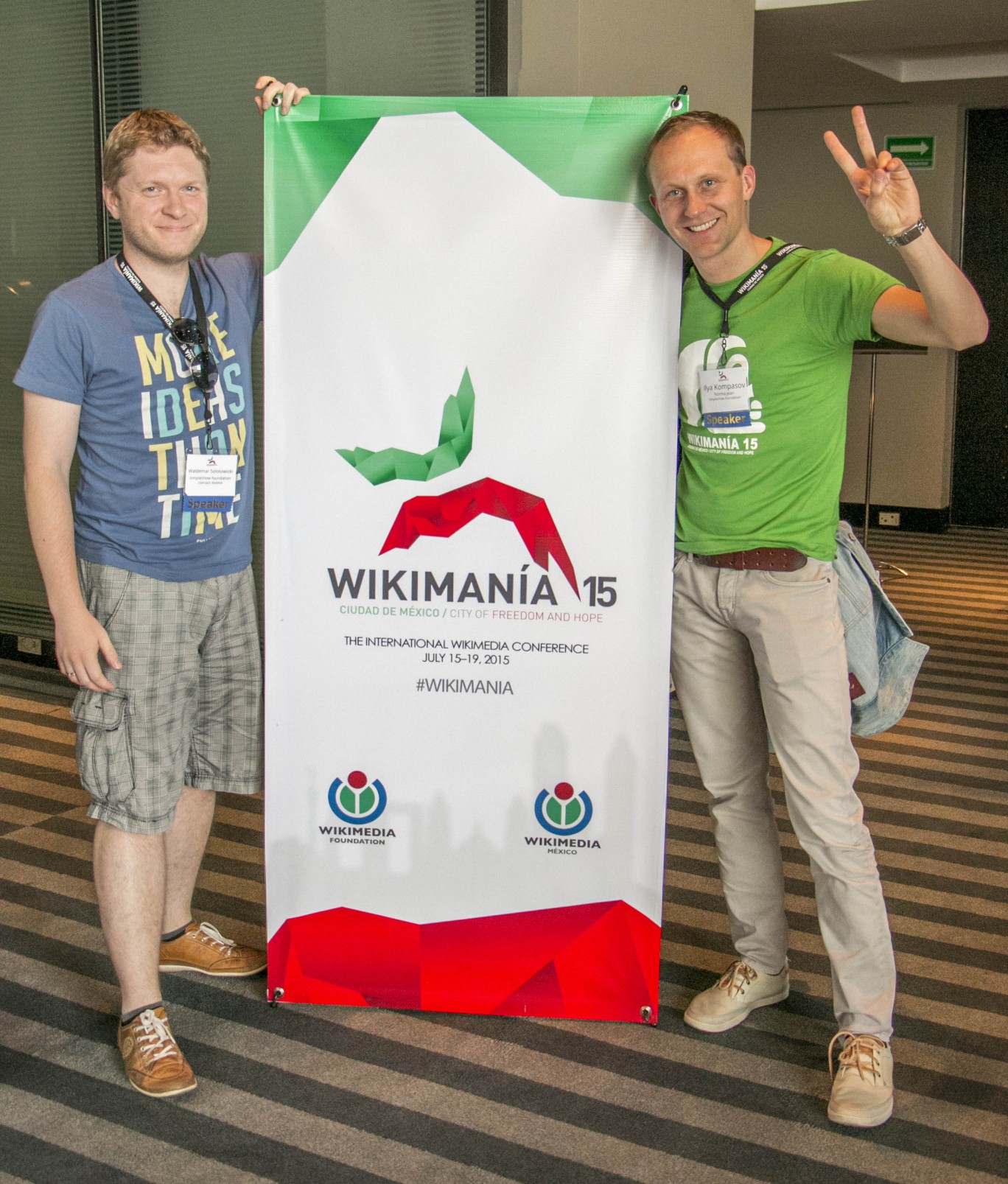 Wikimania , the annual global conference of Wikipedia volunteers and contributors, took place this year from 15 to 19 July in the largest city in Latin America. Its objective is to give all "Wikipedians" from around the word a chance to discuss new projects in the "Wikiverse" and to co-shape the future of the largest and most popular online encyclopedia.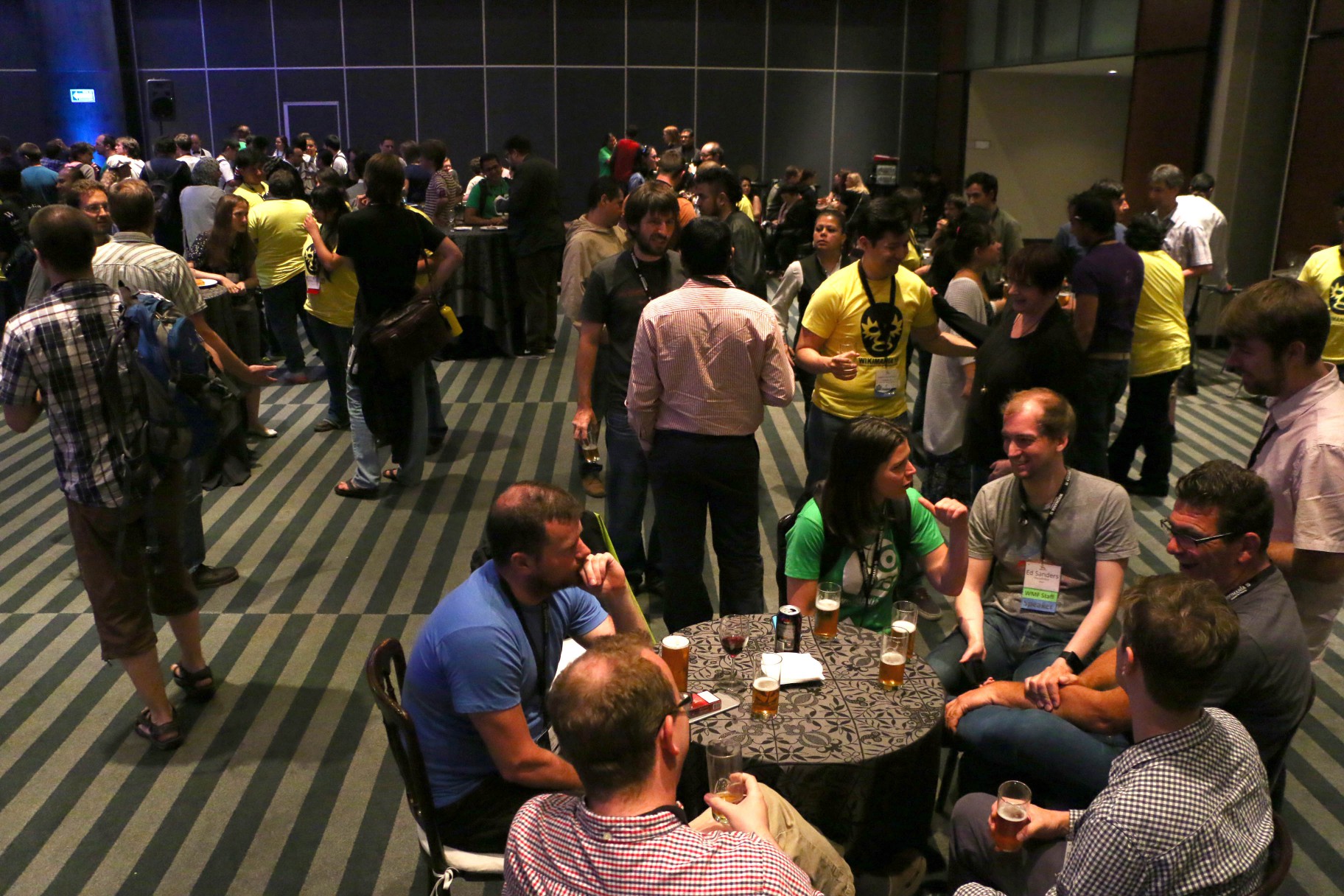 Our goal in participating in the conference was to raise international awareness of the simpleshow foundation – and to recruit potential new authors by offering a simpleshow foundation workshop.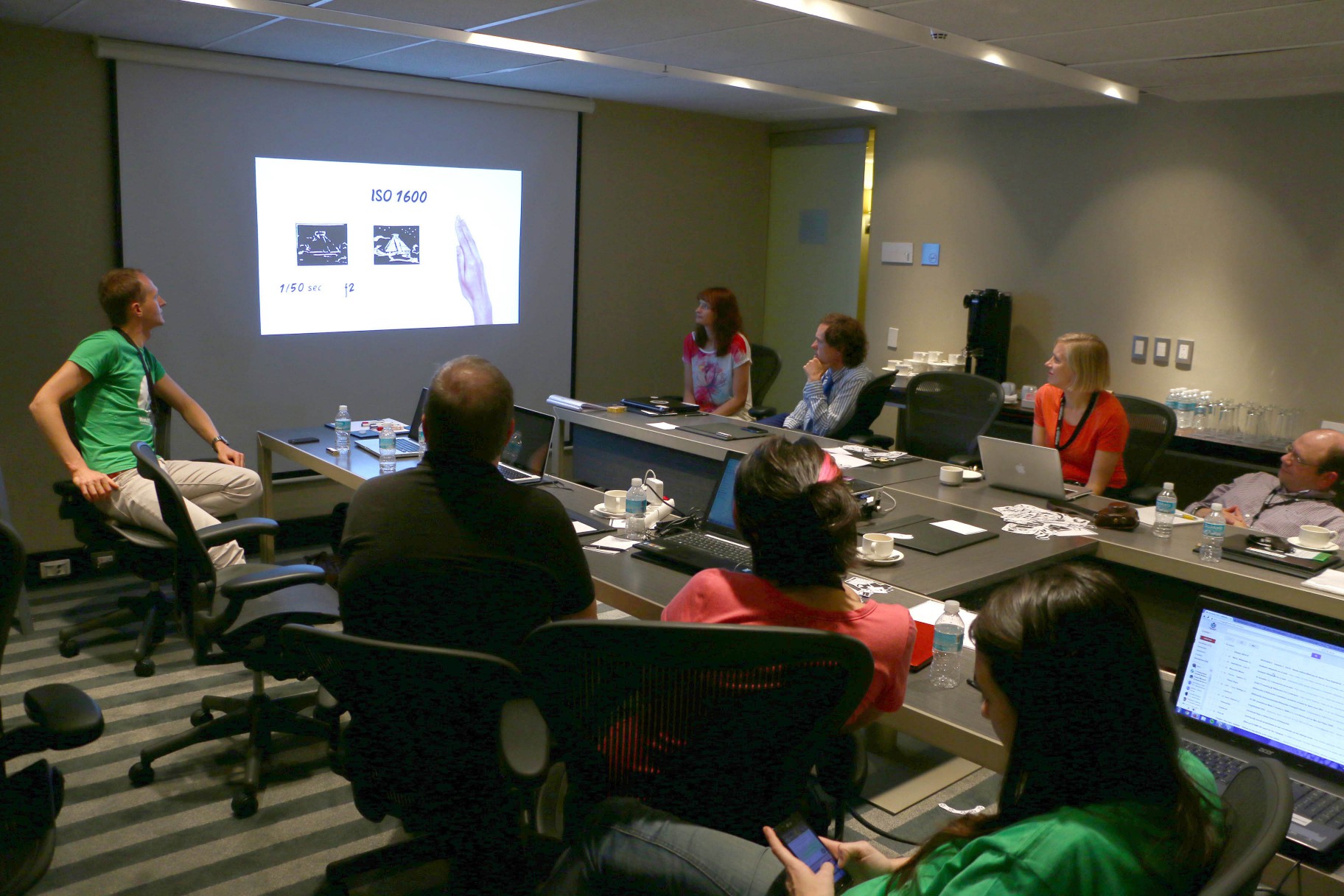 After all, the Wikipedia community has also recognized the global trend towards the moving image and is looking for opportunities to spice up the many available articles with videos.
The resulting collaboration between the simpleshow foundation and Wikimedia Austria began early this year with a workshop for German-speaking Europe. Once again, volunteer writers gathered, this time from the US, Sweden, Argentina, and the Netherlands, and immersed themselves in the basics of papermation and concept development for explainer videos. The participants got acquainted with the theory of simple explanations, analysed pre-existing videos — and even try their own hands at it.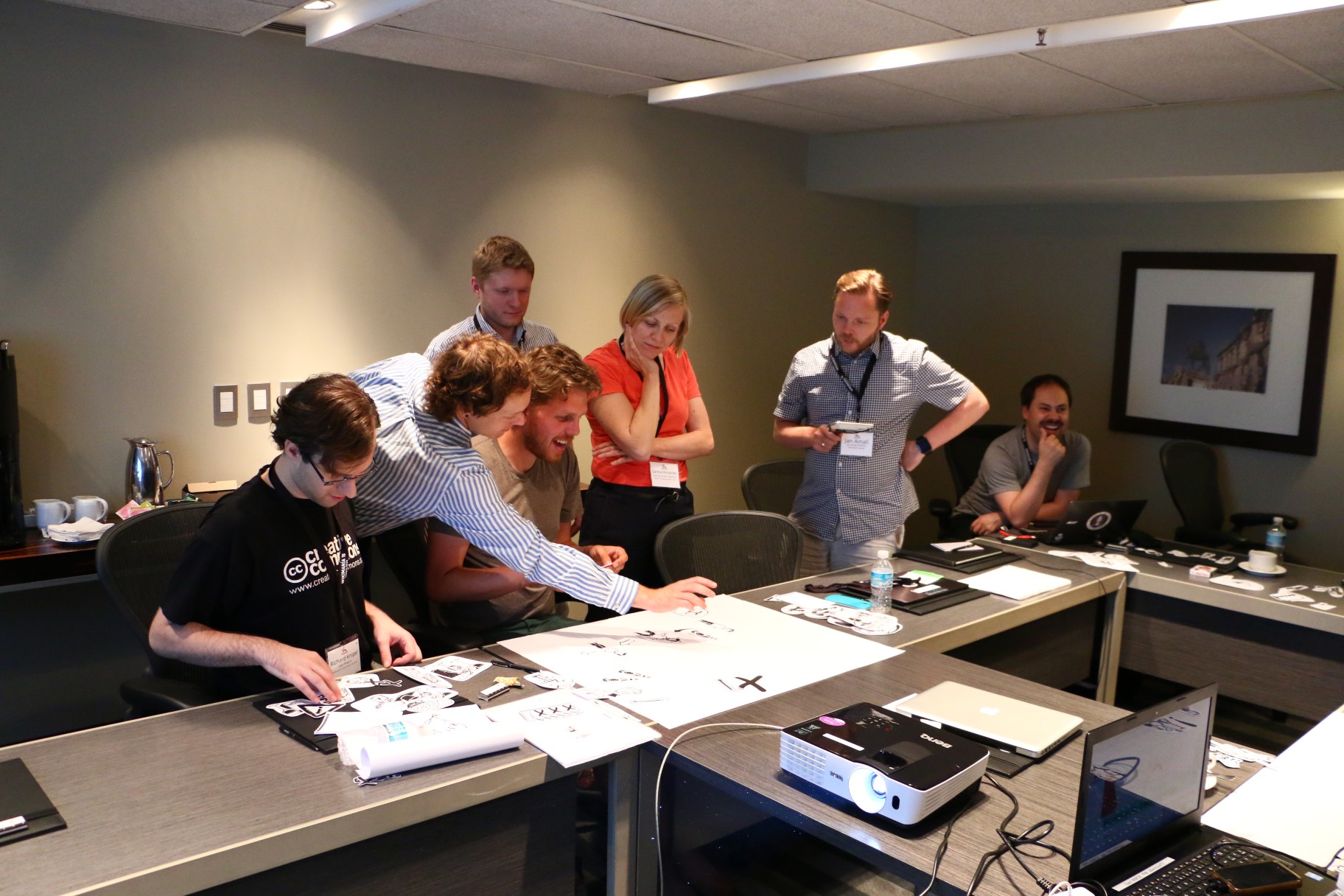 But even outside the workshop, we did our part to get other attendees excited about the foundation – be it at the wiki-video round table discussion, "Podemos! How Videos are Bringing Wikimedia to the Next Level," or simply at the countless fascinating discussions over breakfast and lunch. Ilya and Waldi even got to meet Jimmy "Jimbo" Wales, Wikipedia's founder – who was also behind the idea of the foundation. We didn't have the guts to ask whether he'd like to write a simpleshow script himself. 🙂

We can't wait to get started on lots of new simpleshow projects for Wikipedia!
Coming up next: an explanation of jet lag…
—
Link to the simpleshow foundation YouTube channel:
https://www.youtube.com/user/simpleshowfoundation
—
Photos by:
Ralf Roletschek, Ilya Kompasov, Waldemar Solotowizki
—
Text:
Waldemar Solotowizki