28th August 2014
1 min read
simpleshow asia wins 2014 International Business Award
We've already reported on the grand opening of our Tokyo office. In fact simpleshow launched its first Asian outpost as far back as September 2012! Thanks to our continued success, we now boast 23 employees in four (!) offices in the region: Singapore, Hong Kong, Kuala Lumpur and Tokyo.
We know by now that simpleshow explainer videos are extremely well-received in Asia, but we're still thrilled to get the extra affirmation from the prestigious Singapore Business Review! The magazine grants the annual International Business Awards to innovative and outstanding foreign companies in Singapore that have made strong contributions to the Southeast Asian economy.
This year the panel of judges, consisting of managers from major accounting firms acknowledged a total of 39 companies from 17 counties.
With the following clip, we won the award in the category of Best Motion Picture & Video company!
The award ceremony on 24 July 2014 was attended by over 100 international business leaders. Here is a peek at the ceremony!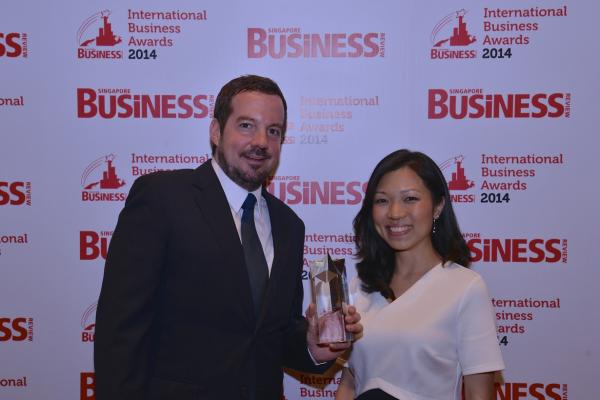 All the best from simpleshow in Asia!