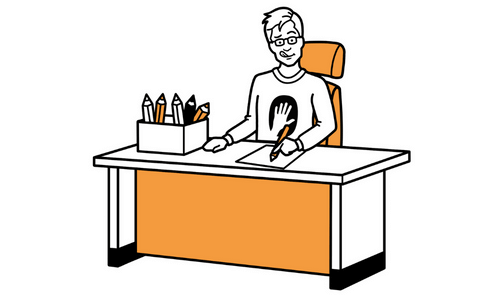 30th March 2022
3 min read
A new smart illustration style for simpleshow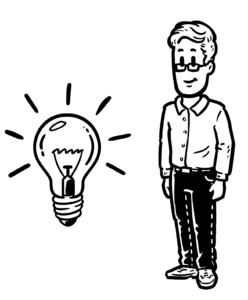 You've probably encountered our so-called "classic" style illustration: Black and white, relatable, and with a clear visual language. Just perfect if you want to convey a message in a simple and engaging way. Now we want to offer you even more possibilities in simpleshow video maker!
We routinely ask our customers what innovations they would like to see. At the top of the list: More options for incorporating their own corporate identity elements. A good corporate identity, or CI for short, is made up of many components that all work together. It describes a comprehensive strategy aimed at breathing life into the company and giving it personality. This also includes explainer videos in corporate colors.
Bring your video to life with COLOR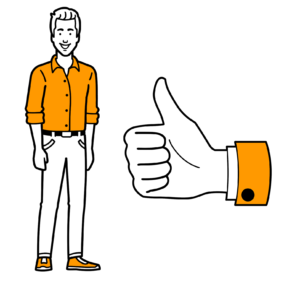 STEP ONE was the introduction of backgrounds in simpleshow video maker. Just a few months ago, we launched the background feature – allowing you to add individual backgrounds to your videos. Whether you choose a background that is designed especially for your corporate design or choose a premade template that we created, the extra touch of personalization makes a huge impact. 
Now we are onto STEP TWO! And this innovation is a big one. In addition to the familiar "classic" style, you can now create videos in "clean" style. With more realistic proportions, this style gives your video a modern and clean look. Even better: All illustrations automatically shine in your personalized CI colors! From now on, you can choose the style of your choice after the "write" phase.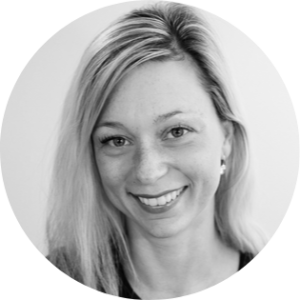 "One focus of this year's roadmap is to add more visual variety and more CI compliance to the simpleshow video maker. We achieve this by using an intelligent illustration style that automatically maps the user's Corporate Identity colors in each video. The result is an explainer video with a distinctive corporate look at the touch of a button."
– Katja Mikic, Head of Digital Products
We want to make creating explainer videos as easy as possible. Artificial intelligence plays a major role in this. It not only finds suitable visualizations for your topic but also automatically ensures that the illustrations contain all your corporate colors. It recognizes the illustration type and puts the colors in the right places. It also ensures a balanced color ratio and automatically recognizes which parts should not be colored.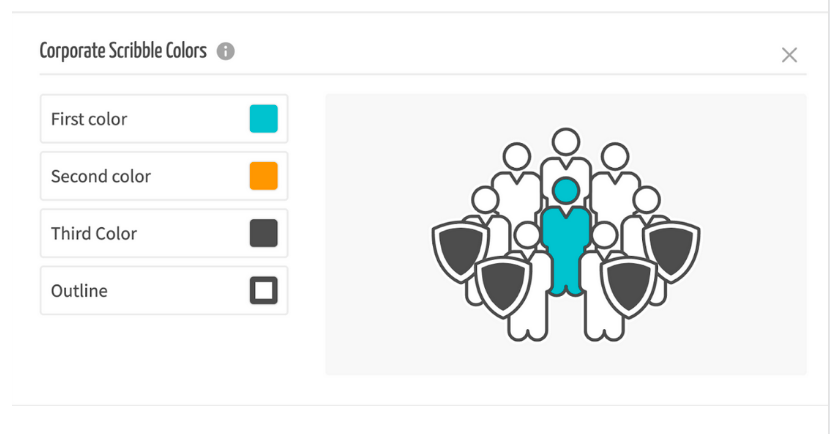 In the settings, you can easily define your company colors. You can define up to three colors and even color the outlines of the illustrations. This gives you all the options you need to customize your video to match your corporate identity.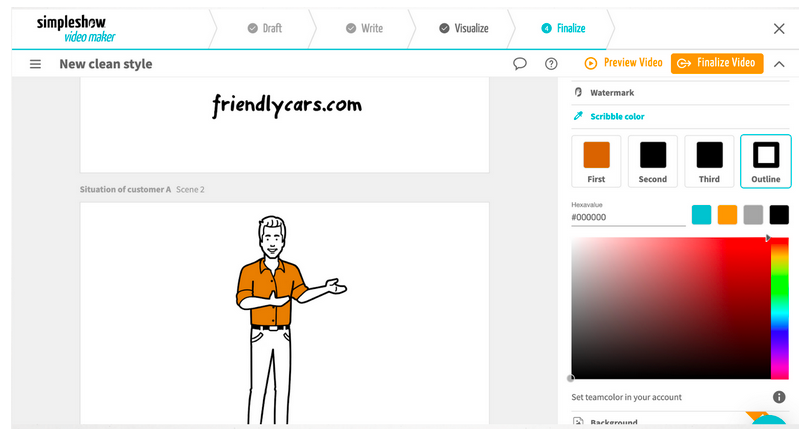 Do you want to adjust the colors again or maybe use another outline color? No problem. In the "Finalize" phase you still have the option to make changes. 
With the new smart illustration style in simpleshow video maker, customizing your videos is easy. We can't wait to see what you can do with more options to personalize your videos to fit your corporate identity. Try it out!