New simpleshow office in Japan
As part of our burgeoning internationalisation, simpleshow has touched down on the islands of Japan as of April 2014. We now have a third Asian office, joining the Singapore and Hong Kong locations.
Grand opening in Tokyo
Our new colleagues from the Land of the Rising Sun celebrated their grand opening with treats from Germany, the country where it all started, including grilled sausage, Bavarian beer, bread from a German bakery, and treetrunk-shaped cake.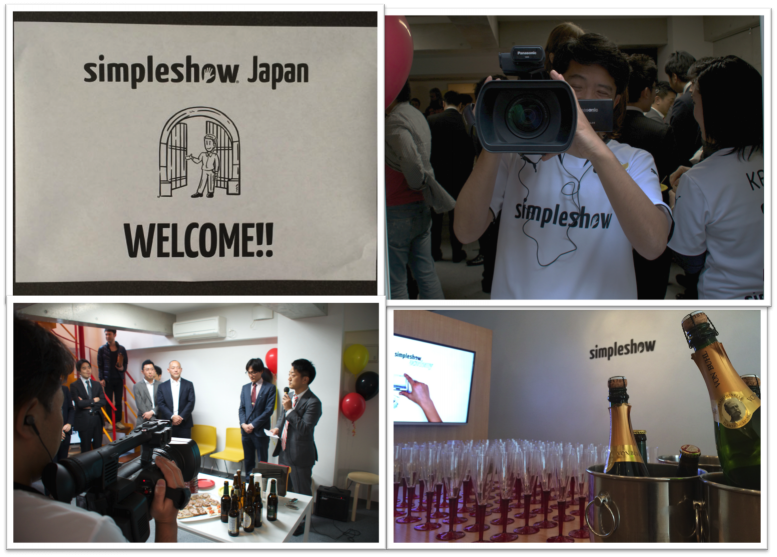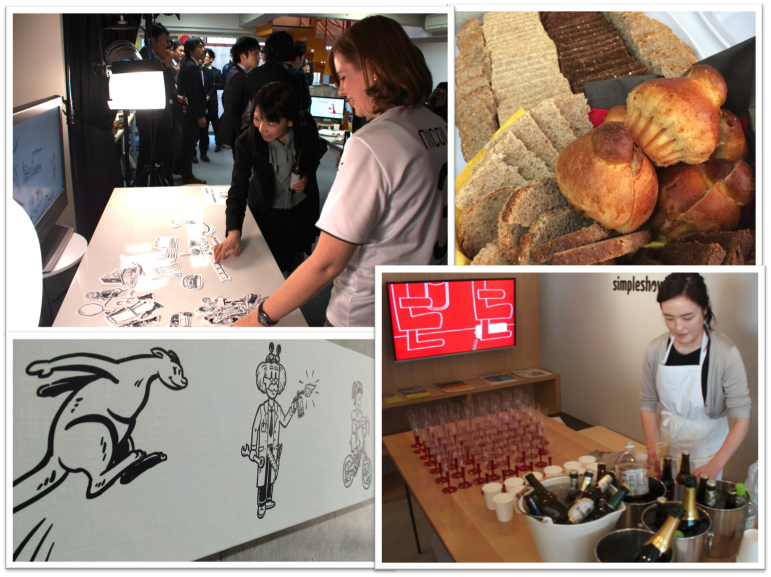 Differences and commonalities
Just like our creatives in Germany, our new hires in Japan are all graduates from the simpleshow academy. We did some background research about Japan and Germany, and it turns out that both countries oddly share some of the same statistics, including GDP per capita (US$46k in Japan versus US$42k in Germany) and a nearly identical life expectancy (about 83 years). Also, as you can see in the pictures, the new colleagues even enjoyed wearing the German national colours.
One thing that does clearly divide the two nations is the language. For instance, check out the Japanese version of our website: simpleshow.com/jp. Cool, huh?
We've got more impressions for you in this video.
Luckily, the team in Tokyo also speaks English, so we don't have to worry about a language barrier.
We wish our Japanese colleagues the best of luck and a lot of fun with all kinds of Asian simpleshow productions!
Best from the simpleshow Social Media team
(Kristin)