1st December 2021
7 min read
What Marketers Should Know To Make Effective Videos
Over the past year, the role of effective videos as a marketing tool has improved significantly. As the COVID-19 pandemic restricted people from going outdoors, there was a considerable rise in people watching videos on their smartphones or computers. Individuals have been viewing such content for 16 hours per week on average in the last two years indicating a 52 % increase from 2019.
Since video marketing is becoming more and more popular, more and more people in this field are using it to engage consumers, spread brand awareness, and get their messages across. However, the competition can get quite tough with marketers employing this strategy across digital platforms.
It is important for marketing experts to keep a few key factors in mind that could help them make effective videos.
The First 8 Seconds Count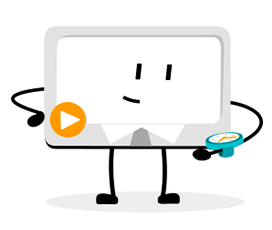 This is basically about hooking the audience in from the very beginning. Our attention span has become quite short over the years with research proving that it's now only eight seconds long. This is why the first few seconds of a video are crucial for attracting consumers and spreading awareness. When people are watching effective videos, they immediately want to know what they have to offer and by who.
So, you can begin it with a brief introduction of the content or ask them to 'imagine' or 'consider' a scenario. It is best to make it clear in the first five to ten seconds what your video is about. It is also during this period that your video should be on-brand. Make your brand identity prominent. A good idea would be to use an online logo generator to design your identity, and use it to brand your video, thereby giving it a professional look. This way, you don't have to worry about the audience losing interest and moving away to something else.
Most Millennials or Gen Z consumers are likely to click on videos that are short and can hook them instantly. So if the opening of the video is strong, you can effectively connect with people of all ages and expand your customer base as well.
Stories Make A Good Pitch
Stories can have a profound impact on your audience and engage more people than anything created with a purely promotional goal. Sometimes, marketers create videos that appear highly commercial and focused on selling. This can turn away consumers who are looking to find out how a product or service can add value to their work or life.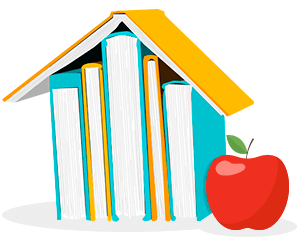 By telling a story with real people talking about the product or the origins of the brand, you have a higher chance of engaging consumers and getting more impressions.
Explainer videos like these are great for humanizing your content and brand.
Brands that feature user-generated content are likely to attract more people which can result in a higher number of followers.
Subtitles or Closed Captions Are Important
Nowadays, it is common for people to watch videos without the sound on. Therefore, closed captions or subtitles can make a huge difference. As a marketer, your demonstration video or tutorial can reach a wider audience if it features eye-catching text.
Social media networks such as Facebook or Instagram play videos automatically without audio. People can be watching your content and fail to get the right message in case of sound problems. To make it easier for them to understand, you can add subtitles and include closed captions for YouTube.
This could result in a higher return on investment and allow more people to engage with different promotional or branding videos. This is one technique that you can use to make your video more effective and reach out to consumers across various demographics.
Optimization Can Boost Engagements
While most marketers are familiar with search engine optimization of the websites and posts, they may not focus on effective videos. You can optimize your videos for Google and YouTube by adding captions and relevant tags. It is important to create a description that includes the keywords relevant to your business and video.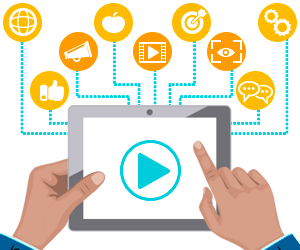 Explainer videos can be a good tool for engaging visitors and customers alike as they bring forward the most important aspects of your products and services in a short and entertaining manner. At the same time, you need to keep your videos focussed and optimized for SEO so that Google may push it towards searchers.
Now, you may not know this but Google's tools can detect certain text or words to determine whether the video can be ranked highly in the search results or not. By writing a keyword-optimized description and title, you ensure the visibility of your video.
CTA's Should Be Added
Your videos need to have a call to action or CTA that leads them to the business website or product page. This not only helps the web page generate higher traffic but also encourages people to make a purchase immediately after watching a video about it. In case, it's an explainer or a product announcement, you can add a CTA at the end of your explainer video to encourage people to find out more about your business.
According to a report, a call to action within a video can attract 380 % more impressions or clicks This is why it is important for a marketer to add an attractive CTA at the end of the video. You can also ask your audience to subscribe to your channel or sign up for special offers.
This actually makes the video more effective and allows people to directly find out if the product or service is valuable to them or not.
To Sum Up
These are some of the most important factors that marketers should be aware of when creating effective videos. Creating high-quality videos will gradually result in increased brand awareness and more engagement.
Author Bio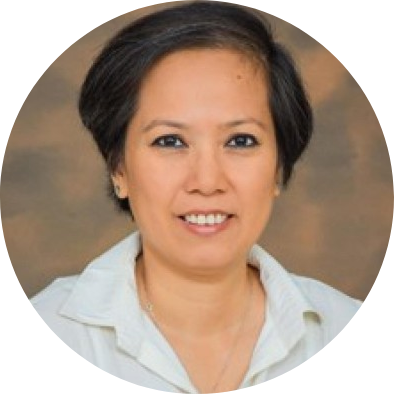 Janil Jean is the Head of Overseas Operations at LogoDesign, who loves to write about graphic design, digital marketing, branding, storytelling, startups and small business management. Connect with her on LinkedIn or Twitter.