15th July 2021
2 min read
Language diversity and corporate multilingualism – a global challenge
Between 6500 and 7000 languages are currently being spoken on earth. Even though language diversity is on the decline due to the extinction of individual languages, the challenge of mutual understanding is growing. After all, the corporate world is becoming international, and the globalization process is advancing with incredible speed. That's why we need innovative communication solutions so that we can properly address the challenge of internationalization. Although English is the established corporate language there are markets where sufficient English skills are lacking.
Adjustment is the be-all and end-all
How do we adapt so that we meet the requirements of a globalized society? Many successful international companies have developed solutions that help us understand foreign languages. The classic examples are translation tools such as Google Translate and Deepl. Many other business applications exist in this context and allow for communication in various languages. This enables users to work in their native language, which in turn positively affects the quality of their output.
Artificial intelligence is also becoming increasingly smart
This trend is also visible in the technology sector. Software products are being further developed to enable greater language diversity. How is this happening? With the help of artificial intelligence. Technological advancement has now made it possible to offer simpleshow video maker in more than 20 languages!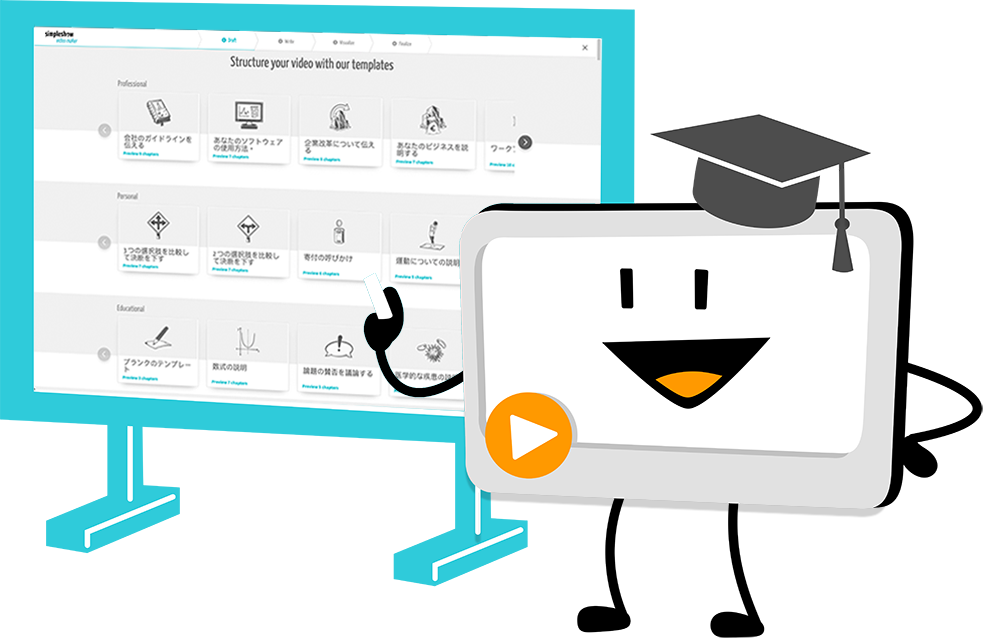 How do our users benefit from this feature?
You can now create explainer videos in Spanish, Italian, or Chinese, for example, and guess what – it's as easy as ever! This will benefit not only native speakers but also companies that serve numerous markets or employ an international team. This will make communication in their native language easier than ever before. Voiceovers are also available in a wide range of new languages to round off the experience.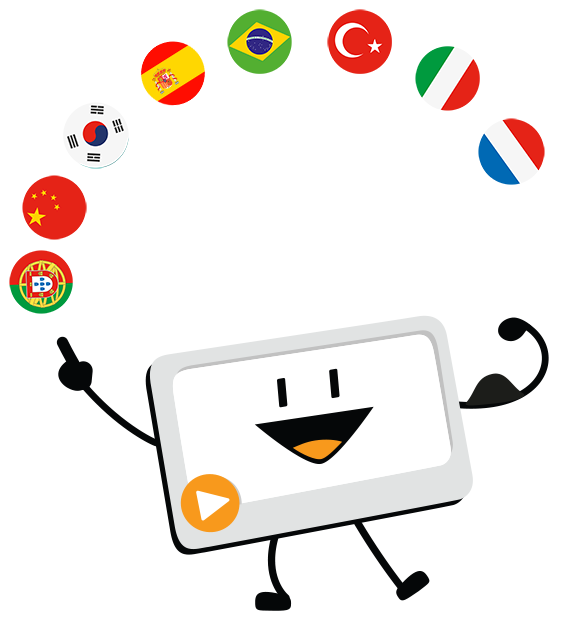 Here is an overview of all the languages that simpleshow video maker now speaks:
Arabic
Chinese simplified
Chinese traditional
Danish
Dutch
English
French
German
Icelandic
Italian
Japanese
Korean
Norwegian
Polish
Portuguese
Portuguese brazilian
Romanian
Russian
Spanish
Swedish
Turkish
Welsh
Our Customer Success Manager Cecilia shows in this tutorial video, how to use the new Smart Language Feature. Just click below to start watching it: